1902 MODEL STEAM ENGINE BUILDING PLANS PRINTED BOOK ON BOILERS MACHINIST HEAT
Do you want to build your own steam engine?
Or do you just love old steam engines and want some interesting reading about how the different styles are built and how they operate?
This is a ©1902 book that is all about building model steam engines. 
We have sold thousands of books, antiques and collectables and have very good feedback
There are instructions for building at least 6 different styles of engines with details for all the parts.
Cylinders to Pistons to Crankshafts to Governors to Lubricators.
The book is written with the assumption that the reader already has some knowledge of metalworking know-how. Experience running a lathe and metal casting would be helpful.
Learn how to build and operate:
*Model Boilers and much more.
If you have ever wanted your own engine to admire and tinker with, this book will teach you to build and operate your own Model Steam Engine!
Newer reprinted softcover book in very good condition. Measures 8x5" and contains 144 pages. Original copyright is 1902. Model Engineers Handybook, Model Steam Engines, Paul Hasluck
I have a rock solid 100% money back guarantee!
Use this material and enjoy it! If you are unhappy with it for whatever reason just return it within the next 365 days (a year) and I will refund your money 100%.
I'll even pay the return shipping costs!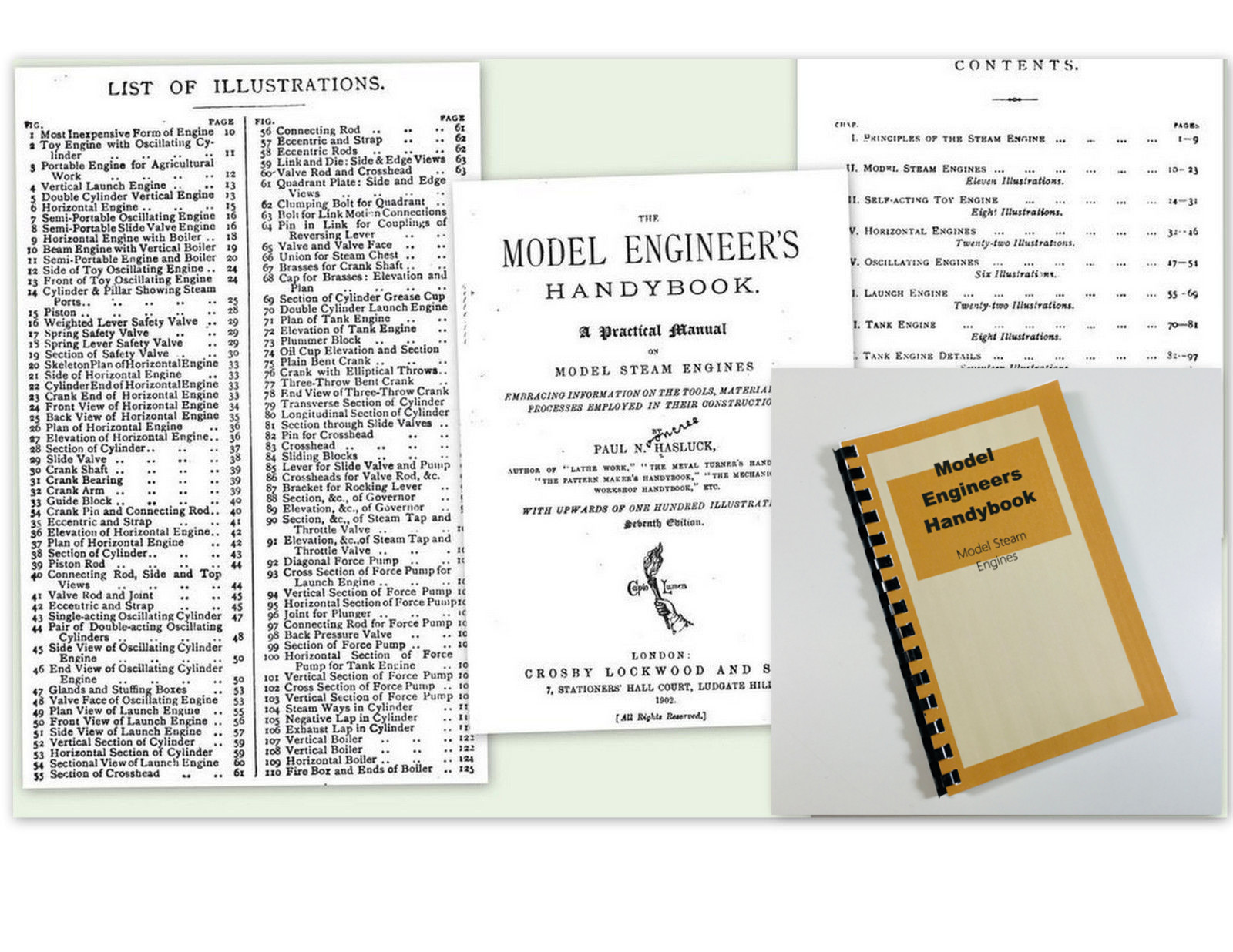 *Purchase this book by buying-it-now and then go to

Our Store

and look at our other vintage engine books!
Easy Payment and Shipping Details



I have flexible payment terms


We ship out every day.


We make sure your items arrive safe and well protected!

International Buyers are responsible for import duties and taxes. We can't ship your item as a gift.

Thanks!

P.S. Remember the 100% satisfaction guarantee