ALLIS CHALMERS 8 & 9 FARM LOADER OPERATORS PARTS MANUAL
Allis Chalmers Models 8 & 9 Farm Loaders Operating Instructions and Repair Parts List Manual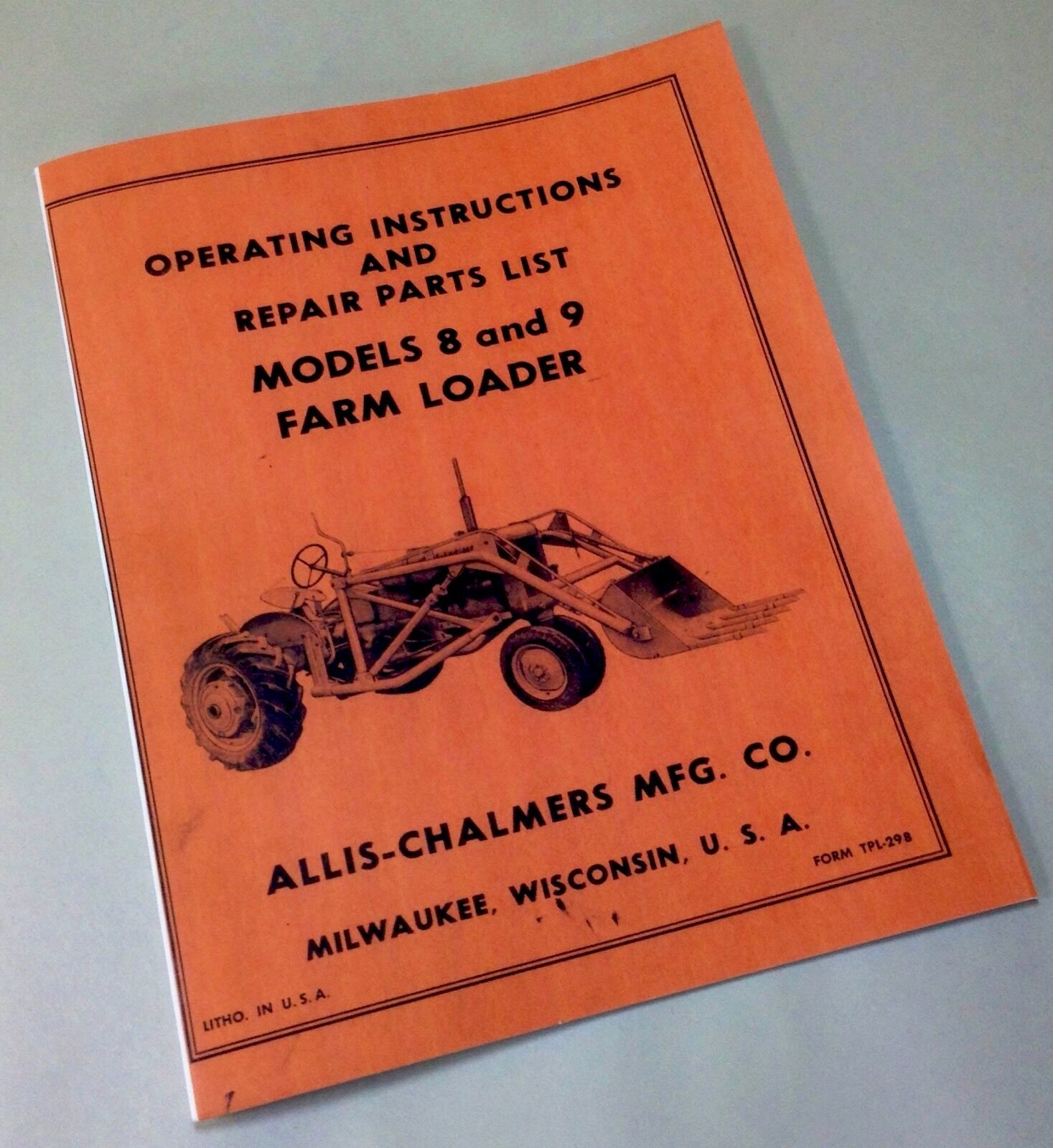 This manual has chapters and instructions for:
 *Assembly of Loader
*Bucket

*Bundles

*Hydraulic system oil level

*Installation of loader

*Lubrication

*Model Numbers

*Operation

*Removal of loader

*Repair Parts Section

*Safety

*Specifications

*Storage

*Tire air pressure

*Tractor wheel tread

*Wheel weights

Orders placed before Noon Central Time generally get shipped the same day!
This is a new reproduction of an Original Equipment Manufacturers (OEM) Manual
Our Manuals Help You Keep Things Working
Fine Print: Ebay Listings, photos and compilation materials © 2015 Peaceful Creek LLC. ~All Rights Reserved~
Ebay: We are authorized by United States copyright law to use this material for commercial purposes.
This manual(s) is public domain: no notice of copyright pre-1989; or copyright expired, or not registered, or not renewed.