CASE 580E 580SE 580 SUPER E LOADER BACKHOE SERVICE PARTS OPERATORS MANUAL BOOK
Case 580E & 580SE

Service Parts & Operators Manuals

Fully Covers
580E & 580SE

Loader Backhoe

All years & serials


Complete Service/Overhaul/Parts & Operators Manuals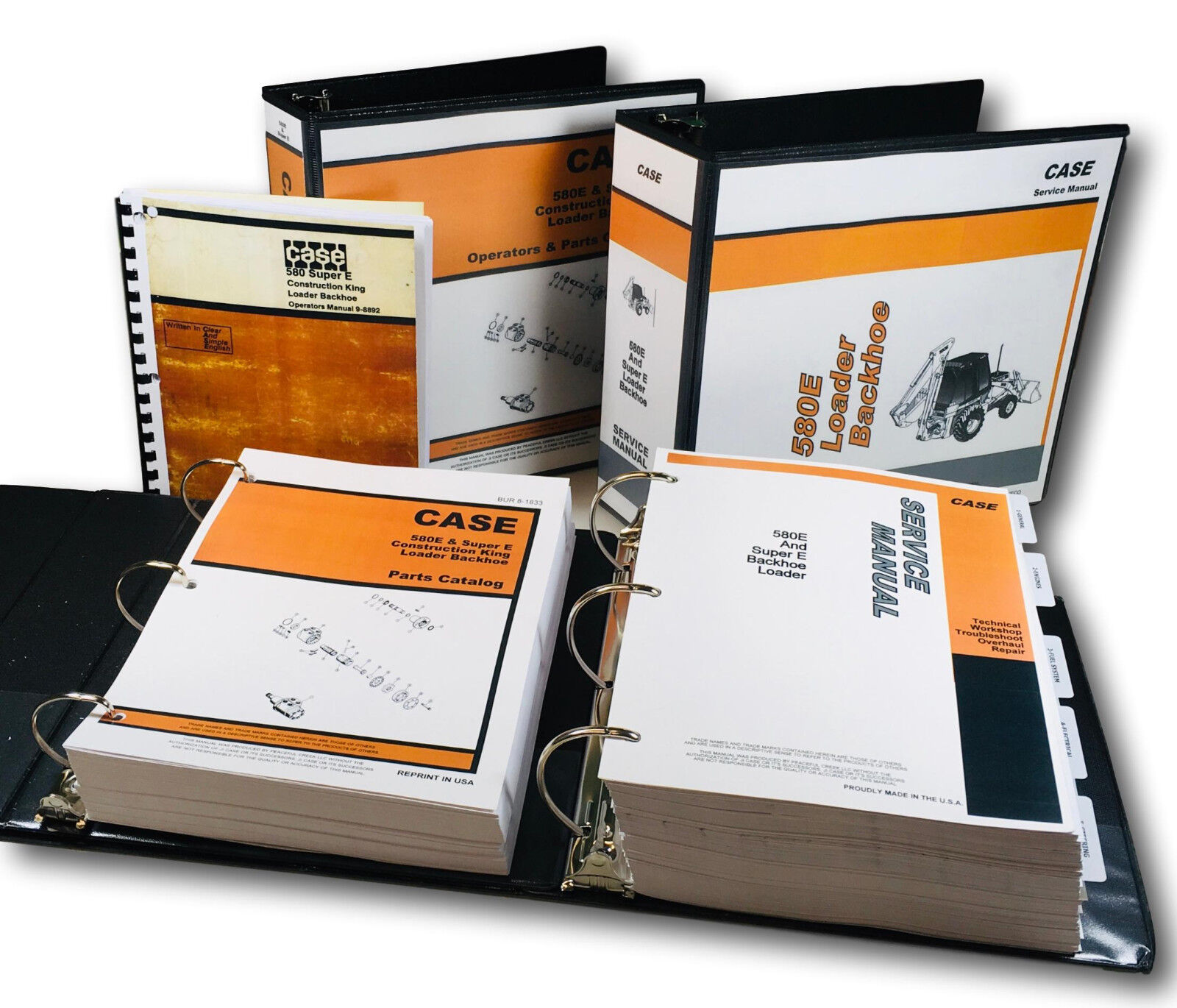 This comprehensive set of manuals include
2090 + Pages
WITH TABS

Service Contents

Parts Contents


Operators Contents
This extensive manual set includes:

How to Troubleshoot and Repair your Machine

Easily Find all Parts Numbers for Ordering Parts
See how all Components are Assembled
Also:

Learn all the Controls, Features and Operations of your Machine

Keep your Machine Adjusted and Correctly Serviced for Long Life......
and Much More!
This is a new reproduction of a Factory, Original Equipment Manufacturers (OEM) Manual


Free Shipping and No Hassle Returns!

Orders placed before Noon Central Time generally get shipped the same day!
Our Manuals Help You Keep Things Working