FORD 2600 3600 4100 4600 TRACTOR OPERATORS OWNERS MANUAL MAINTENANCE 1975 - 1981
FORD 2600 3600 4100 4600 TRACTOR OPERATORS OWNERS MANUAL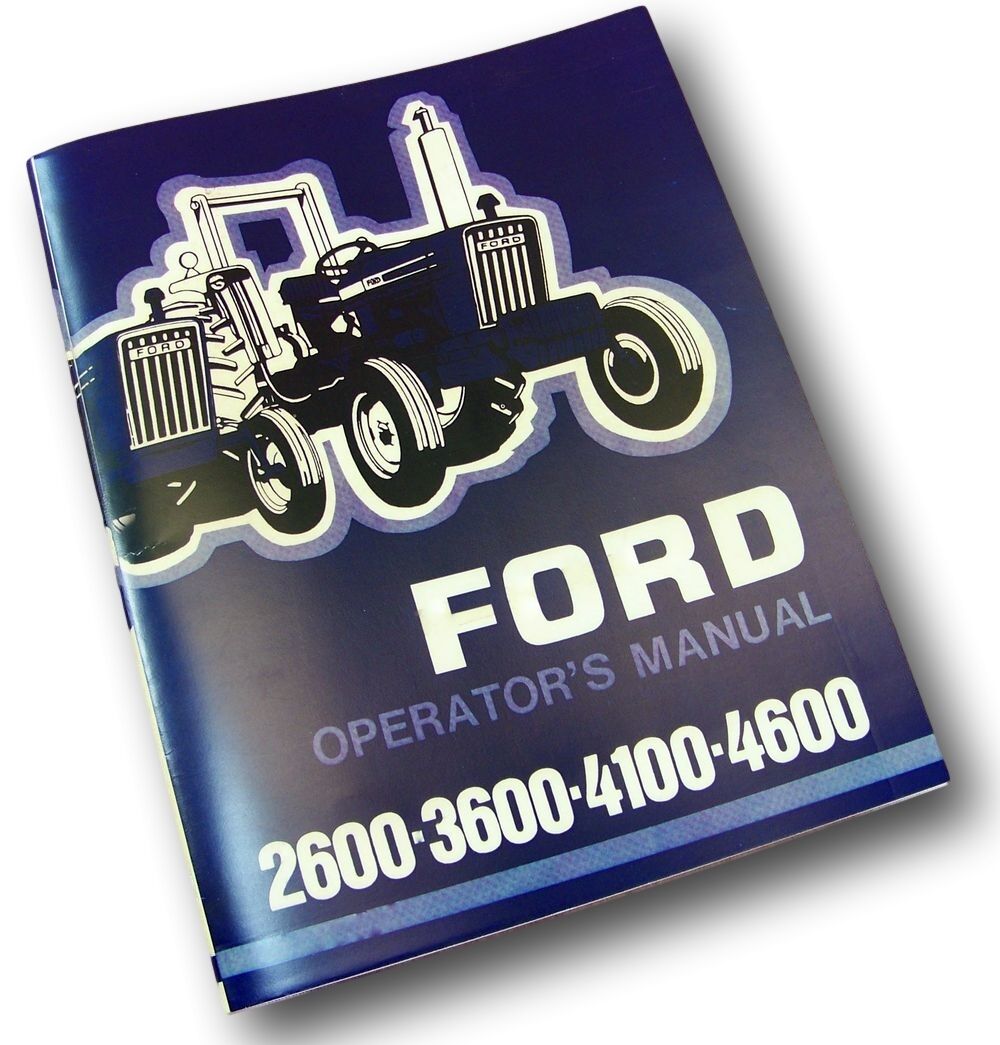 I may have service and parts manuals for these tractors in my store, also manual sets to save some $$
Just go to my store and search for your model number.

Chapters Include:
Safety Precautions
Controls and Instruments
Seat, Light and Engine Controls
Brake Controls
Transmission and PTO Controls
Hydraulic Lift Controls
Operation
Break In
Starting the Engine
Stopping the Engine
Operating the Transmission and PTO
Towing
Operating the Differential Lock
Operating the Belt Pulley
Operating the Hydraulic Lift System
Lift Linkage and Drawbar
Wheel Tread Settings
Tractor Weighting
Lubrication and Maintenance
Chart
Fuels and Lubricants
Fuel and Lubricant Service Procedures
General Maintenance
Tractor Storage
Specifications
Pre-Delivery and 50 Hour Service

Free Fast Shipping!
Orders before NOON CENTRAL TIME generally go out same day!



This is a new reproduction of an Original Equipment Manufacturers (OEM) Manual

Listings, photos, cover design, art work and compilation materials © 2012 peacefulcreekauctions ~All Rights Reserved~
We are authorized by United States copyright law
to use this material for commercial purposes.
Our team thanks you for your business!