FORD 3000 3100 5000 5100 TRACTOR OPERATORS OWNERS MANUAL All Purpose LCG w/ LOG
Ford 2000 3000 4000 5000 Series Tractors

Factory Operator's Manual
and

Maintenance Log Book

Gas and Diesel

1965-1976

All variations, all serials numbers

New Print, Complete, Factory OEM operators manual contains 90 pages
Keep track of your repairs and maintenance with the Log Book

It has entries for machine hours, maintenance performed, cost, parts and more!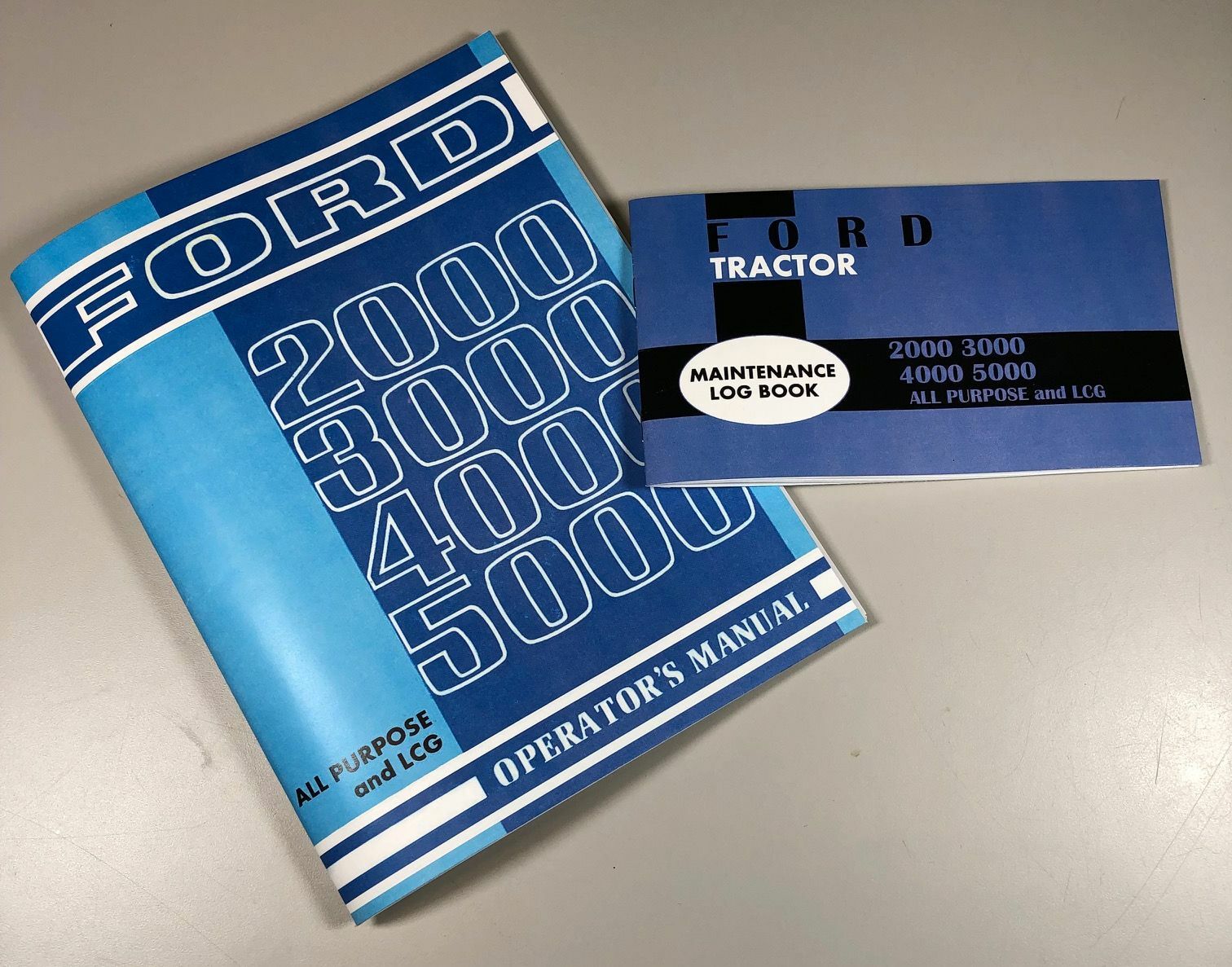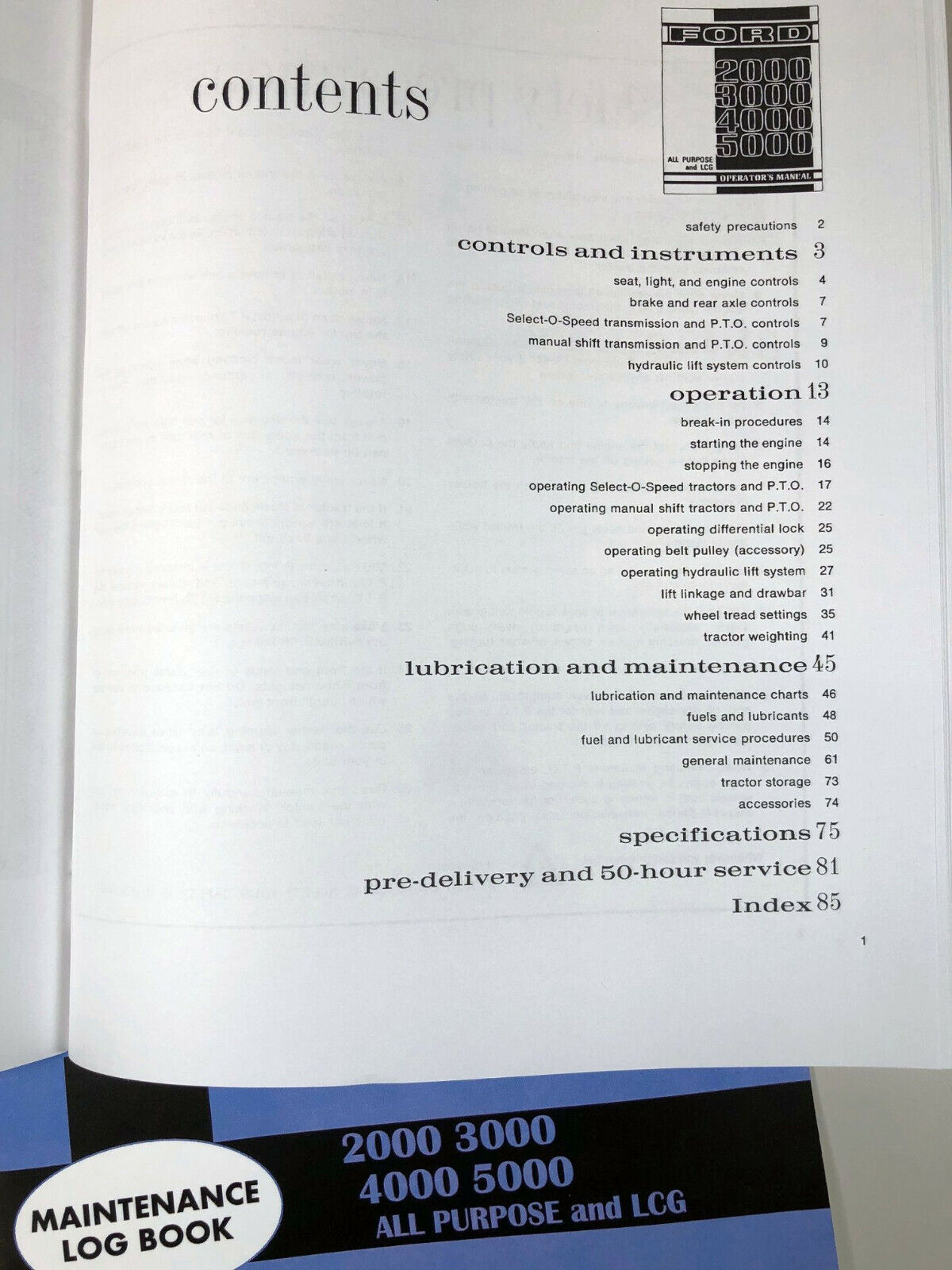 SAFETY PRECAUTIONS
CONTROLS AND INSTRUMENTS
seat, light, and engine controls
brake and rear axle controls
Select-O-Speed transmission and P.T.O. controls
manual shift transmission and P.T.O. controls
hydraulic lift system controls
break-in procedures
starting the engine
stopping the engine
operating Select-O-Speed tractors and P.T.O.
operating manual shift tractors and P.T.O.
operating differential lock
operating belt pulley (accessory)
operating hydraulic lift system
lift linkage and drawbar
wheel tread settings
tractor weighting
LUBRICATION AND MAINTENANCE
lubrication and maintenance charts
fuels and lubricants
fuel and lubricant service procedures
general maintenance
tractor storage
accessories
SPECIFICATIONS
DIMENSIONS
PRE-DELIVERY AND 50-HOUR SERVICE
INDEX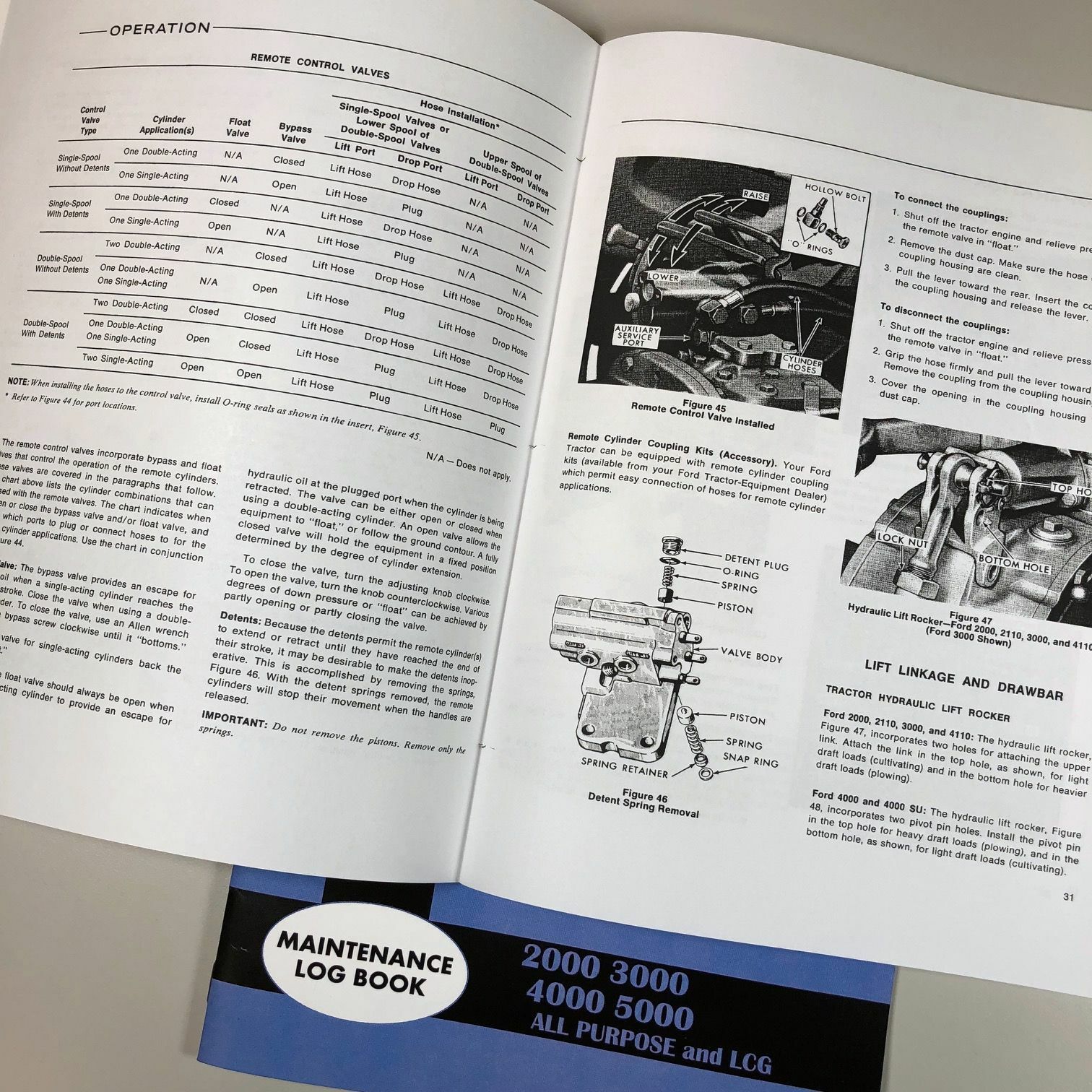 Free & Fast Shipping and No Hassle Returns!

Orders placed before Noon Central Time generally get shipped the same day!
This is a new reproduction of an
Original Equipment Manufacturers (OEM) Manual
 
100% Satisfaction Guaranteed or Your Money Back
Our Manuals Help You Keep Things Working
Our team thanks you for your business!