INTERNATIONAL 454 464 574 674 GAS TRACTOR SERVICE REPAIR SHOP MANUAL OEM
  International 454 464 574 674 Gas Service Manuals
Set Includes:
454 464 574 674 Chassis Service Manual
Testing Servicing and Electrical Systems Manual
C-157 C-175 C-200 Engine and Fuel Systems Manual
IH Clutches Service Manual
735+ pages.....Thick, comprehensive manuals.....Most complete and up-to-date original equipment manufacturers manuals available. Includes all revisions if available.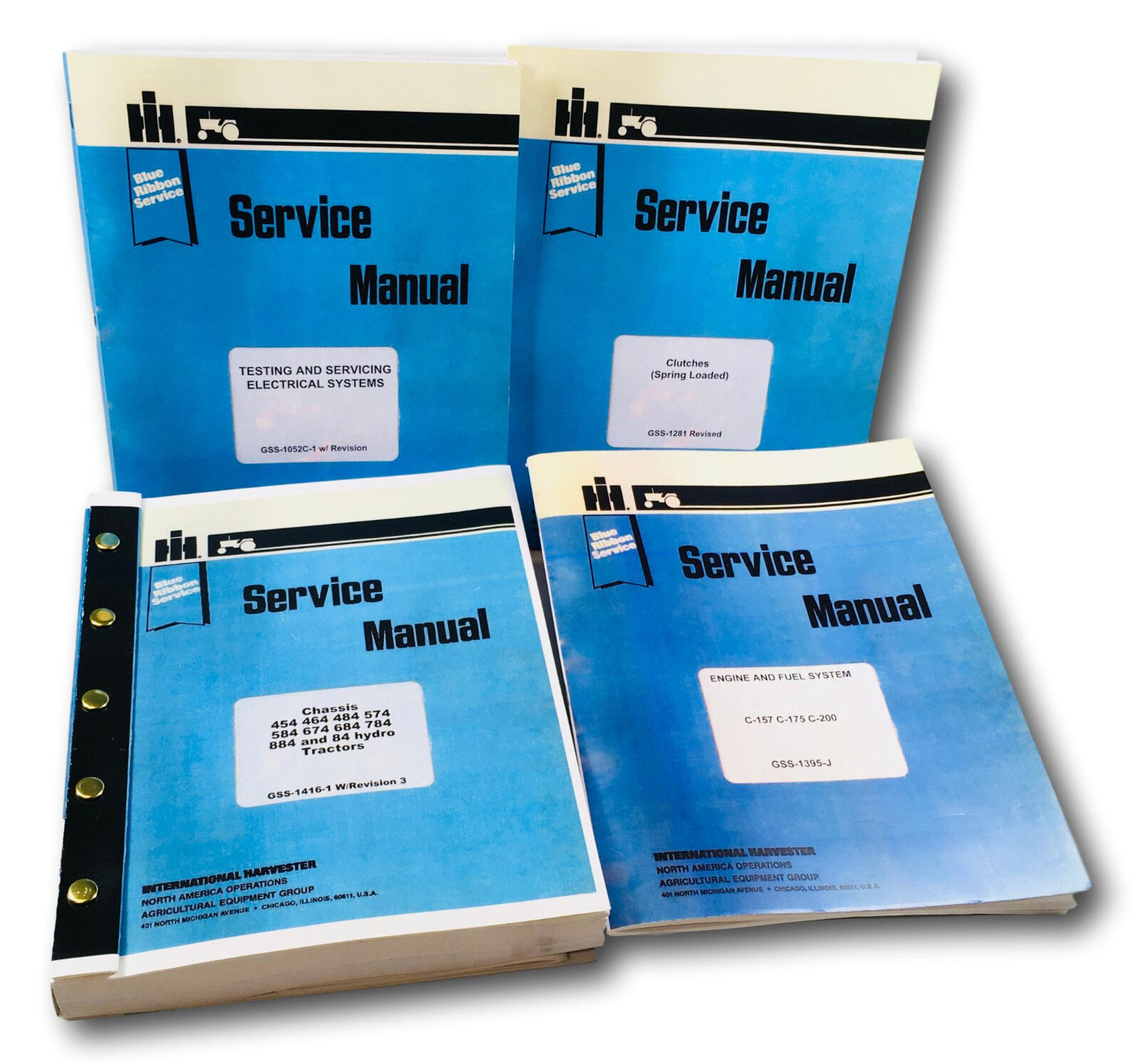 New reproduction manual with color pages included such as hydraulic flow charts, electrical shematics and more (if applicable).
Free Fast Shipping!

Shipped out quickly....Orders placed before 1:00 Central Time are generally mailed the same day!
Manuals are In Stock and Ready To Ship......No worrying about backorders!

 Chassis Service Contents
Engine and Fuel Systems Contents
Testing Servicing and Electrical Systems Contents
Clutch Contents
This is a new reproduction of an OEM Original Equipment Manufacturers manuals.

Our Manuals Help You Keep Things Working


Listings, photos and compilation materials © 2015 Peaceful Creek ~All Rights Reserved~
We are authorized by United States copyright law
to use this material for commercial purposes.
Public domain: no notice of copyright; copyright expired or copyright not renewed.