INTERNATIONAL DT-466B DIESEL ENGINE SERVICE REPAIR SHOP MANUAL DT466B TRACTOR IH
International 300/400 Series Diesel Engines, Fuel Systems (American Bosch) and TurboCharger
Service, Rebuild and Repair Manual

Service Manual GSS-1427-1 w/ Latest Revision

International Tractor Chassis Service Manuals generally do not include the engine....you need this manual for the engine, fuel system and turbo (if applicable).

Covers Engine Models:

 D-312
D and DT 360

D and DT 414

D and DT 436
D and DT 466
DT 466B
DTI 466B

Three Sections
Engines, Fuel Systems, Turbochargers

American Bosch Model 100 Fuel Pump

364+ pages.....8 1/2 x 11".....Very Comprehensive Manual.....New Reproduction of the Original Equipment Manufacturers (OEM) Factory Manual
Shipped out quickly....Orders placed before Noon Central Time generally go out same day!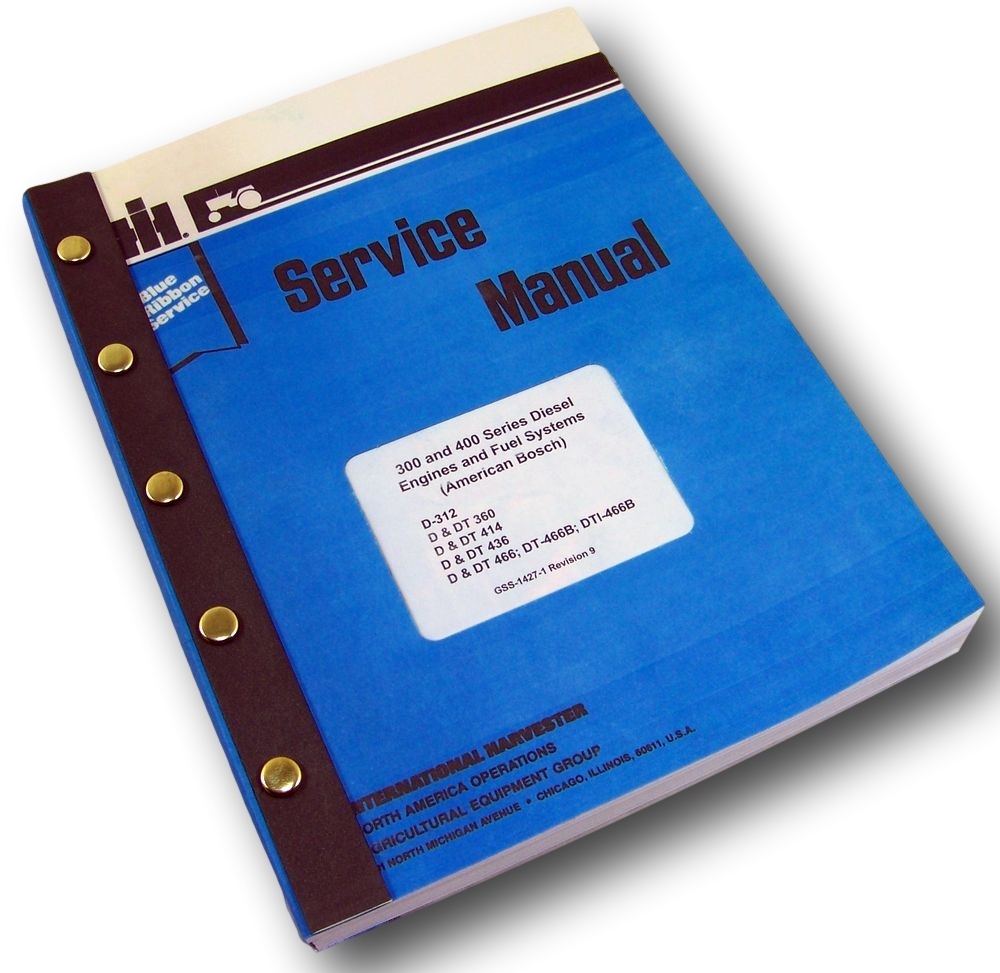 Printed and bound manual....no need to buy a $5 binder just to hold it together!
We're NOT AFRAID to show you what our manuals look like!
 This is a 364 Page manual covering everything about repair and rebuilding these engines. 
Table of contents example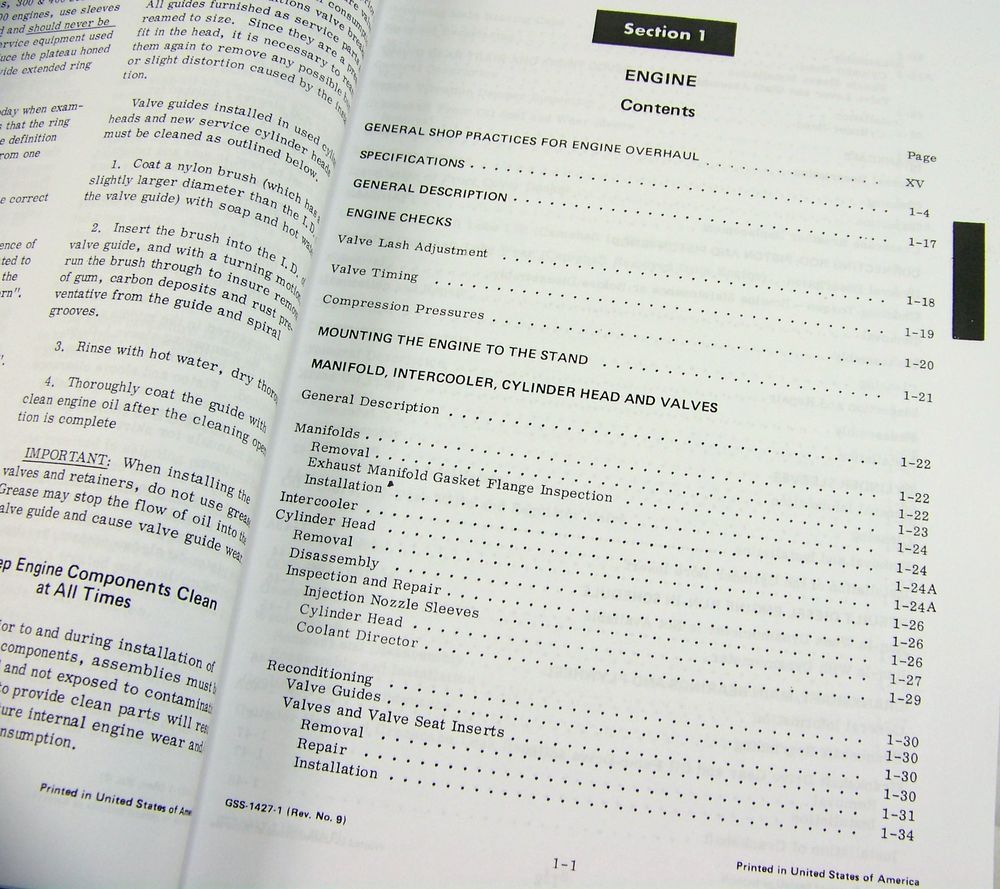 ~We Sell Printed and Bound Manuals~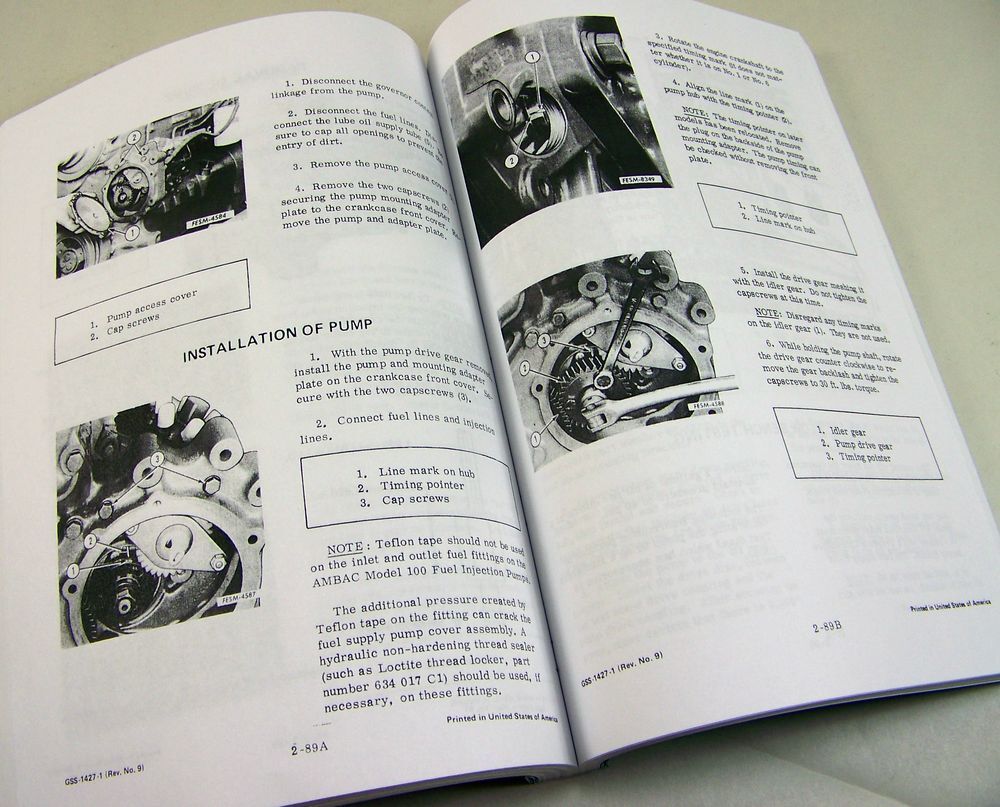 This manual is: in stock, ready to ship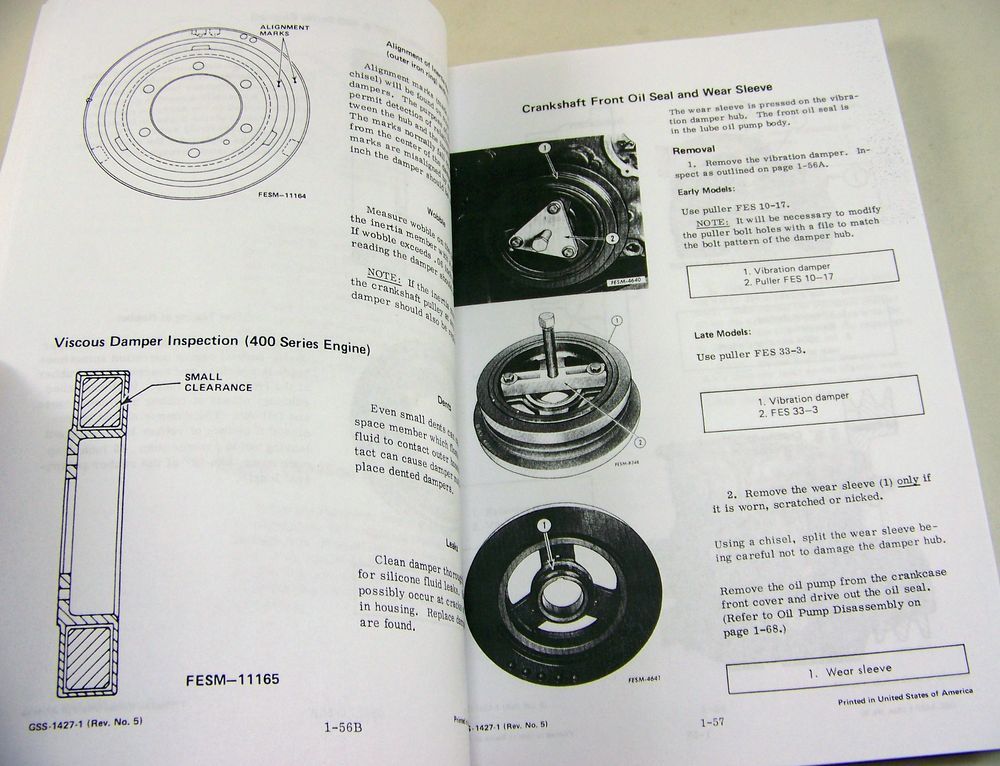 These manuals have chapters and/or instructions covering service, repair, overhauling, etc:
Full Engine Overhaul/Repair
Fuel System Overhaul/Repair
Turbocharger Overhaul/Repair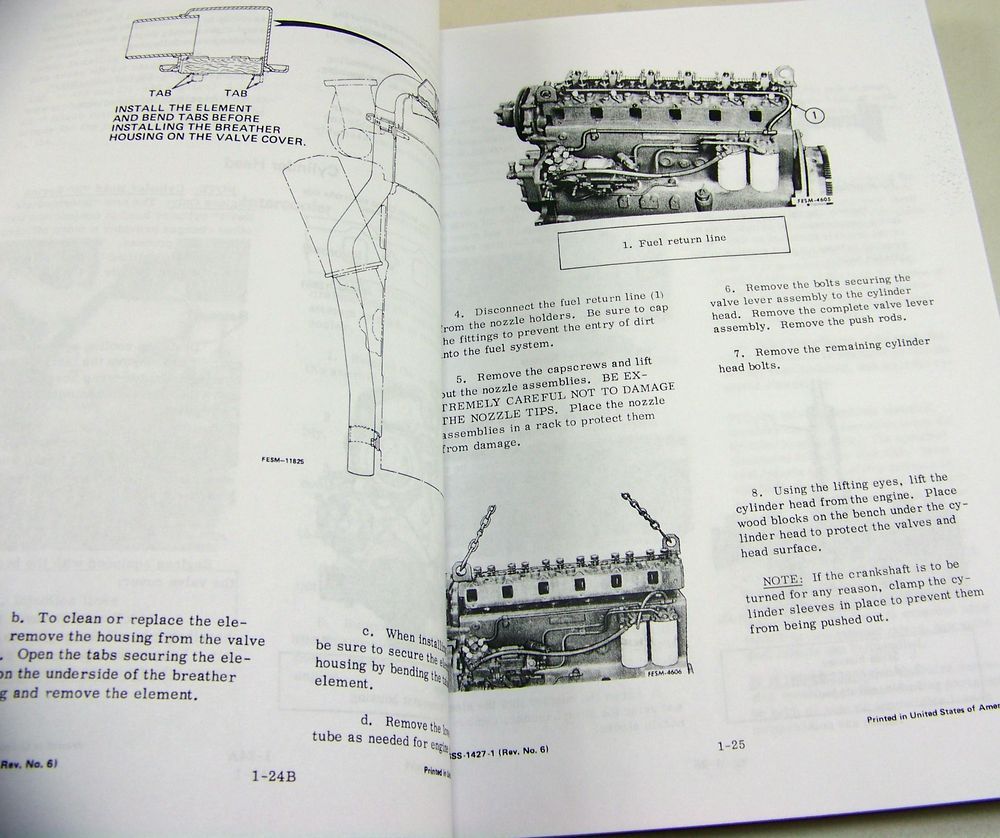 Our Manuals Help You Keep Things Working



Listings, photos and compilation materials © 2011 peacefulcreekauctions ~All Rights Reserved~
We are authorized by United States copyright law
to use this material for commercial purposes.
Our team thanks you for your business!