INTERNATIONAL FARMALL 766 TRACTOR OWNER OPERATORS MANUAL IH GAS DIESEL C291 D360

Farmall IH 766 Tractor Operator's Manual

Large 112 page manual

•Specifications
•Controls, Instruments and Operation
•Diesel and Gas Engine Maintenance and Adjustments

•Full Lubrication Instructions and Specs....Types and Quantity

•Hydraulic Controls

•Three Point and Two Point Hitch

With more in-depth info like:
•Auxiliary Valves, Remote Cylinders and Hydraulic Outlets

•Cooling System

•Charging, Starting Systems

•Front End Adjustments

•Rear Wheel Adjustment

•Weighting
•Cab Equipment Preventive Maintenance

•Optional Equipment

•Much More!

New reprint manual with 112pages, Measures 8.5x11" just like the original.
Very comprehensive Operator's Manual. 
Fast and

Shipped out quickly....Orders placed before Noon Central Time generally go out same day!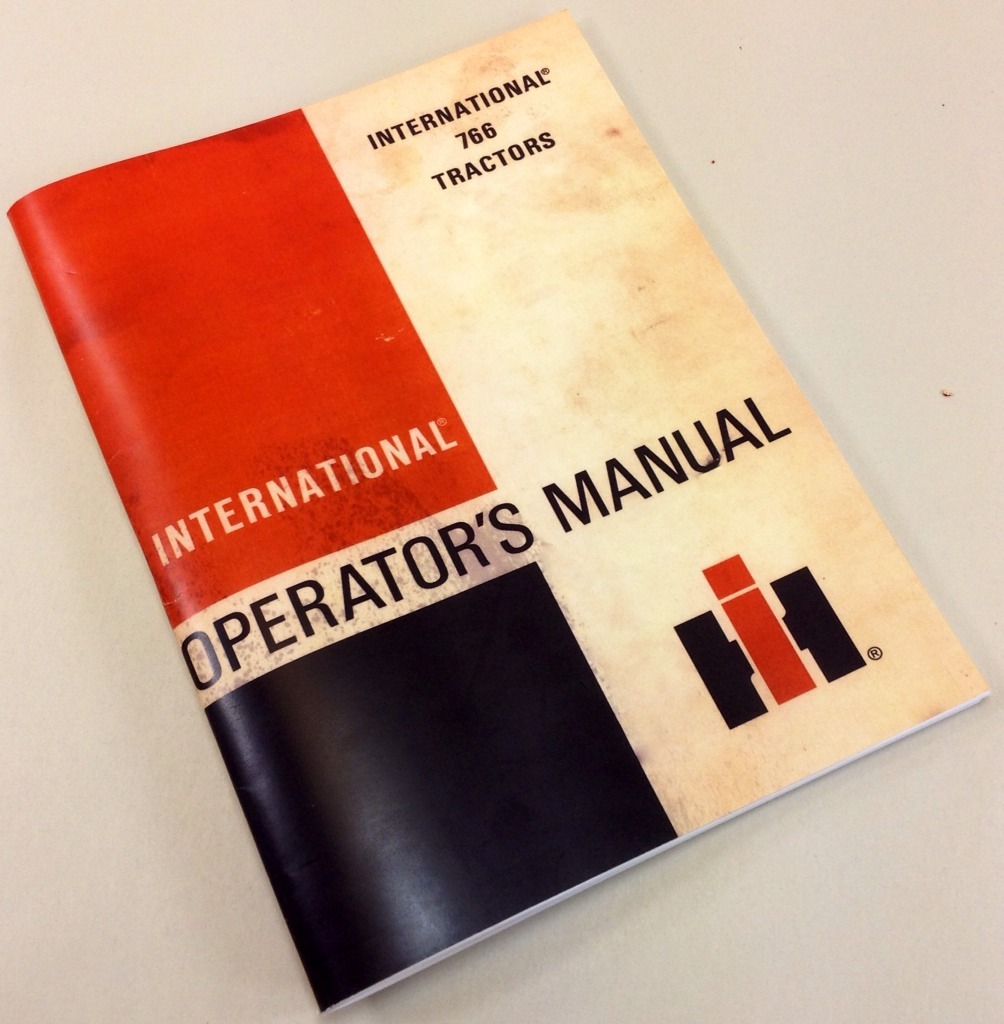 We're NOT AFRAID to show you what our manuals look like!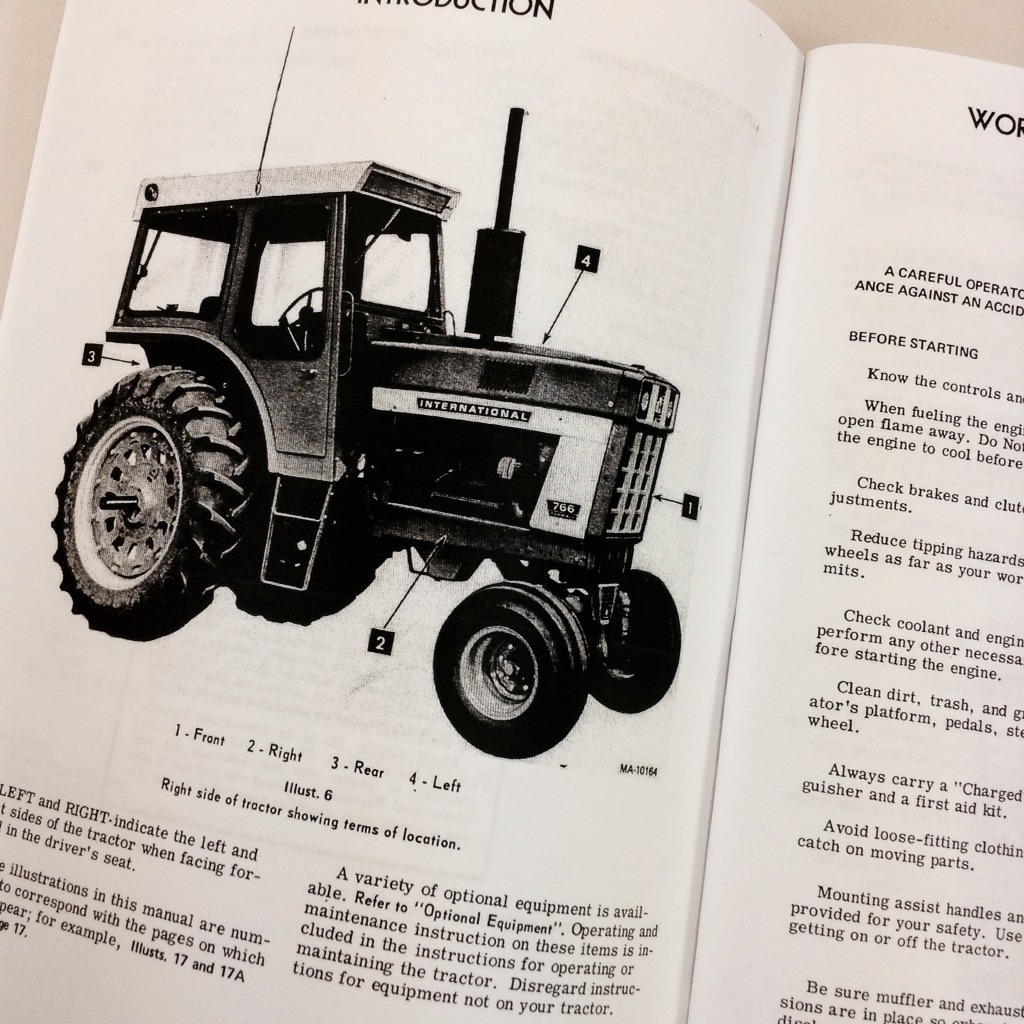 ~ We Sell Printed and Bound Manuals ~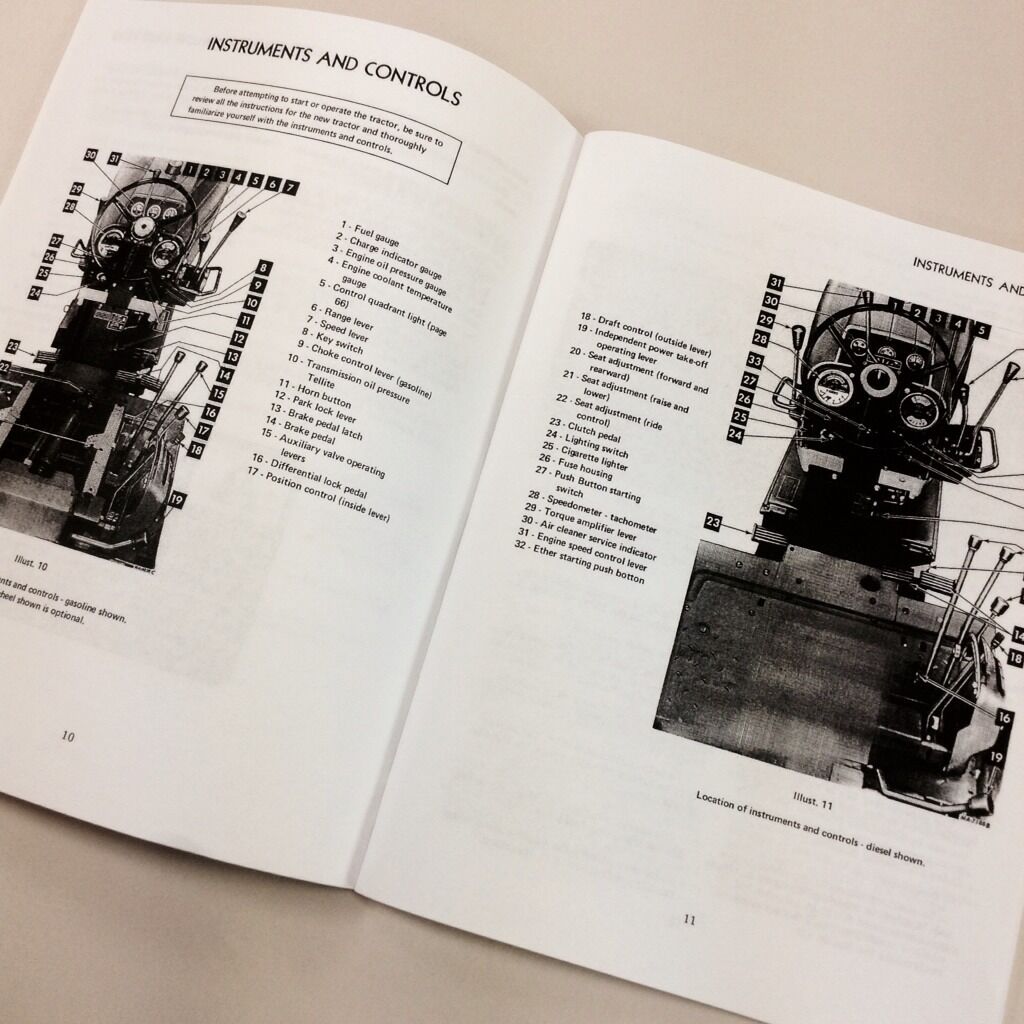 This manual is: in stock, ready to ship 
Most up-to-date Operator's Manual for the 766 available.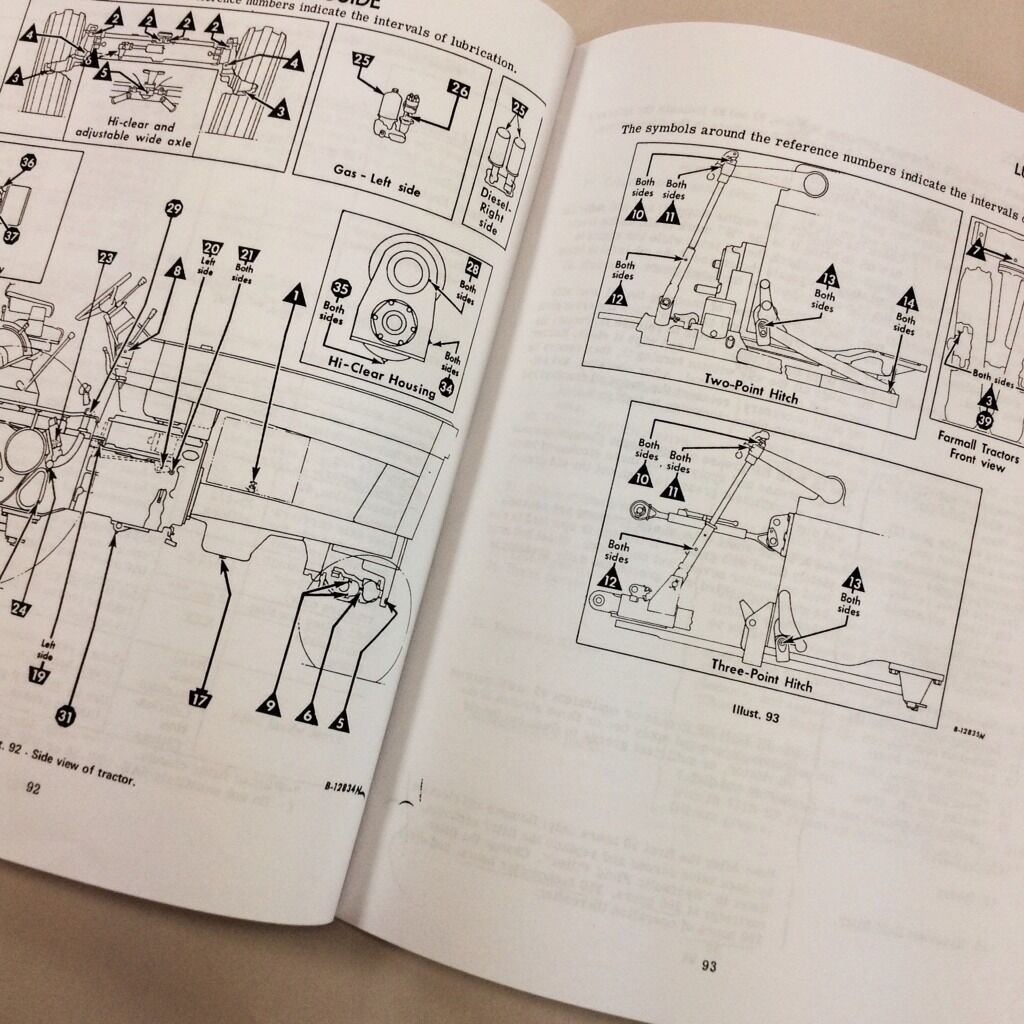 This is a new reproduction of an OEM Original Equipment Manufacturers manual.
Our Manuals Help You Keep Things Working



Listings, photos and compilation materials © 2011 peacefulcreekauctions ~All Rights Reserved~
We are authorized by United States copyright law
to use this material for commercial purposes.
Public domain: no notice of copyright pre-1989; copyright expired or copyright not renewed