INTERNATIONAL TD20B CRAWLER 250 250B LOADER DT-429 DIESEL ENGINE SERVICE MANUAL
International DT-429 Engine and Fuel System Service Manuals
for
TD-20B Crawler
1963-1970

Fully Covers the

DT-429 CI. turbocharged 6-cylinder Diesel Engine and Fuel System
(Engine only--not Chassis)


#GSS-1375 & Supplement Manual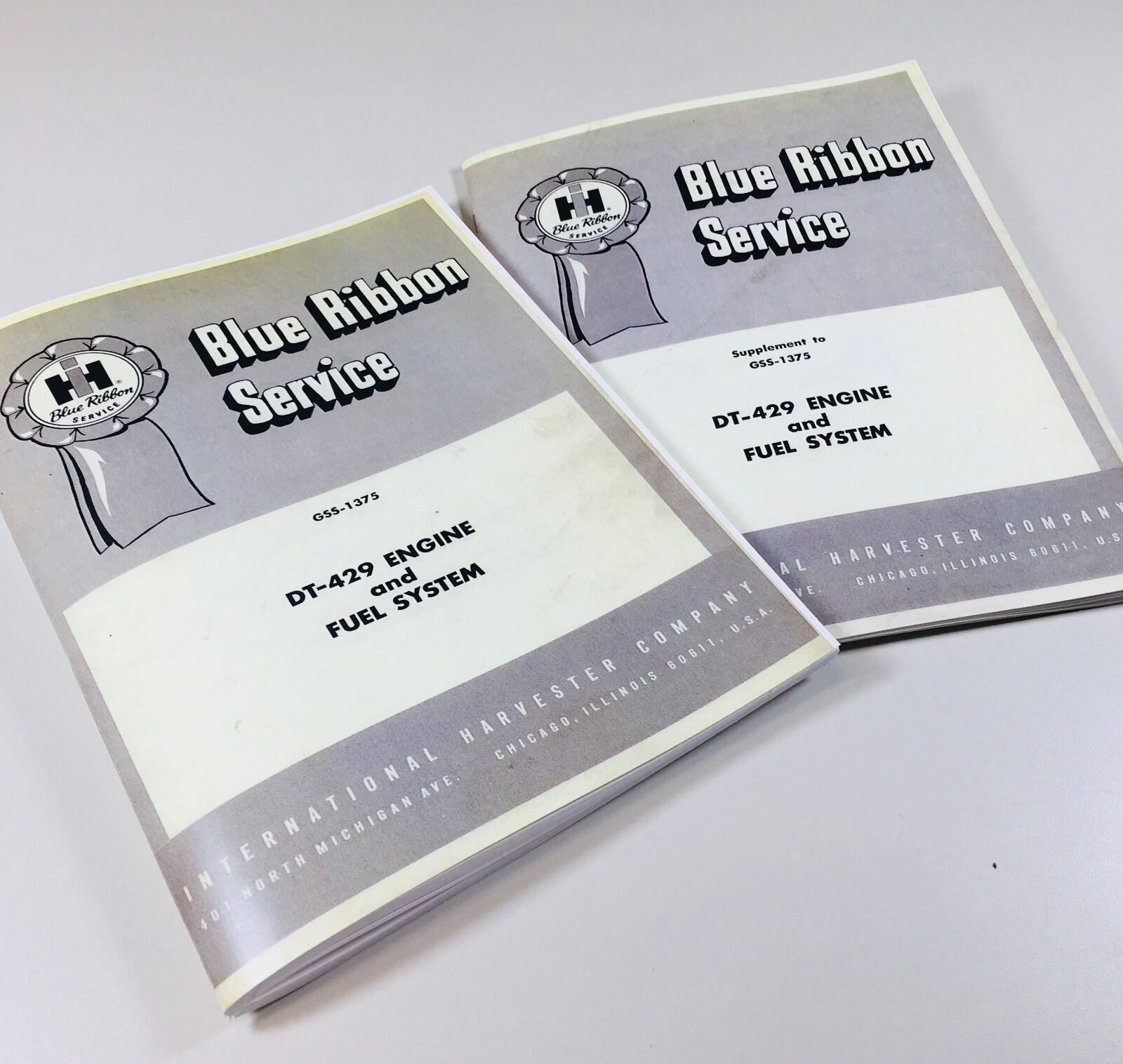 166 Combined Pages
These manuals have chapters and instructions for:
Specifications 

Engine Overhaul/Removal/& Installation
Cylinder Heads & Valves
Crankshaft
Camshaft
Lubrication
Injection Pump/Fuel System

Turbocharger

Trouble Shooting
Complete Overhaul Manual
Free Fast Shipping!
Orders before NOON CENTRAL TIME generally go out same day!
This is a new reproduction of an Original Equipment Manufacturers (OEM) Manual.
 
Listings, photos, cover design, art work and compilation materials � 2012 peacefulcreekauctions ~All Rights Reserved~
We are authorized by United States copyright law
to use this material for commercial purposes.
Our team thanks you for your business!