J I CASE 1845C UNI LOADER PARTS AND OPERATORS MANUAL CATALOG SKID STEER ASSEMBLY
  CASE 1845C UNI LOADER PARTS AND OPERATORS MANUALS

Used for Model Series: 
1845C CASE UNI-LOADER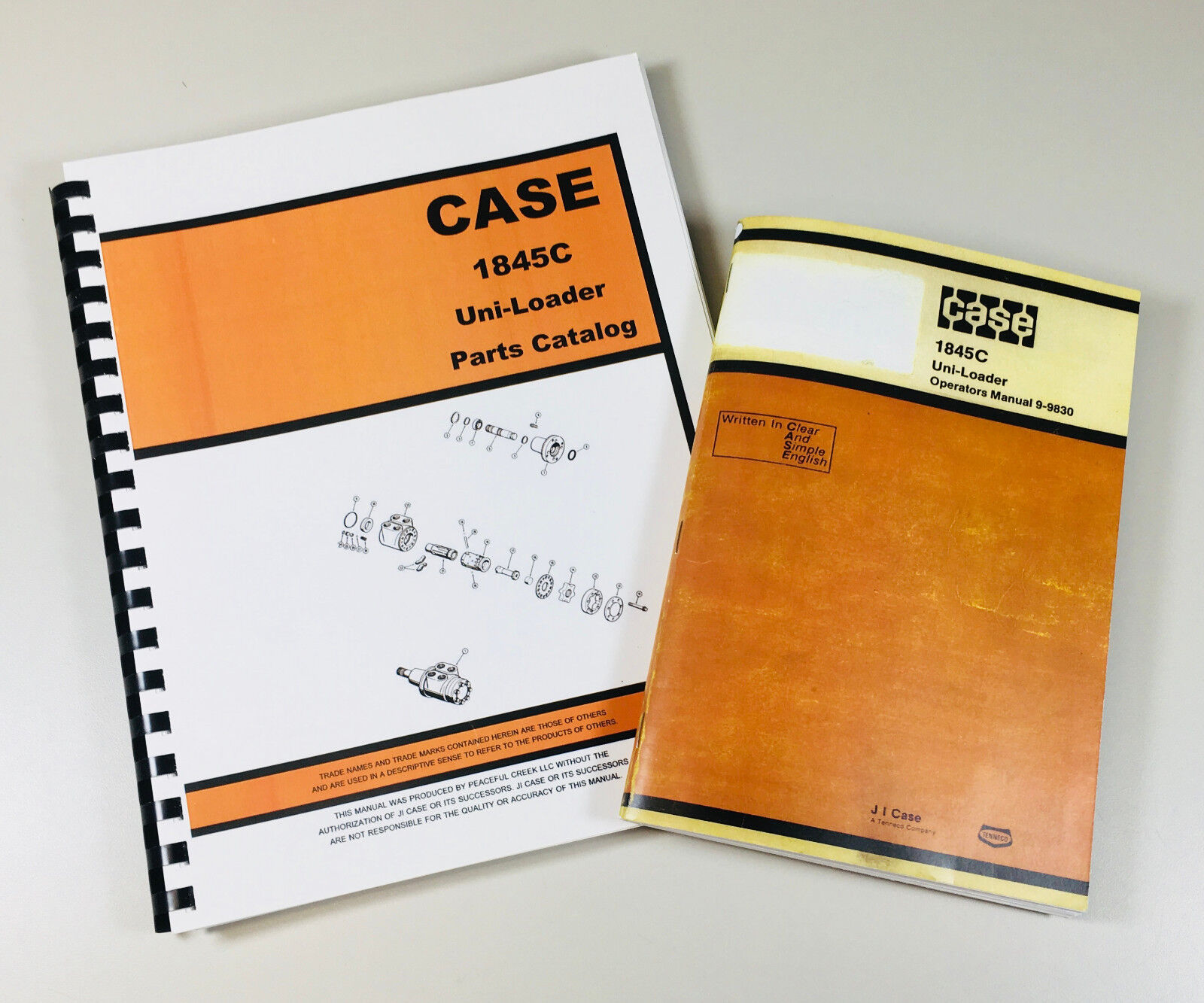 Parts Manual Includes:
Exploded Parts Views
Numerical Parts Number Index
Parts Numbers with Explanation of Part

Operators Manual Includes:
Controls and Instruments
Operating Instructions
Maintenance and Lubrication
and more
Free Fast Shipping!

Shipped out quickly....Orders placed before 1:00 Central Time are generally mailed the same day!
Manuals are In Stock and Ready To Ship......No worrying about backorders!
This is a new reproduction of an OEM Original Equipment Manufacturers manual.

Our Manuals Help You Keep Things Working

Listings, photos and compilation materials © 2015 Peaceful Creek ~All Rights Reserved~
We are authorized by United States copyright law
to use this material for commercial purposes.
Public domain: no notice of copyright; copyright expired or copyright not renewed.