KUBOTA L235 L275 TRACTORS OPERATORS OWNERS MANUAL 2WD 4WD DIESEL MAINTENANCE
Kubota L235 L275 Tractors Operators Manual

This manual has chapters or instructions for:
*Specifications

*Instruments & Controls

*Operation

*Maintenance 

*Check and Maintenance 

*Adjustments 

*Troubleshooting

*Long Term Storage

*Options 

*Wiring Diagram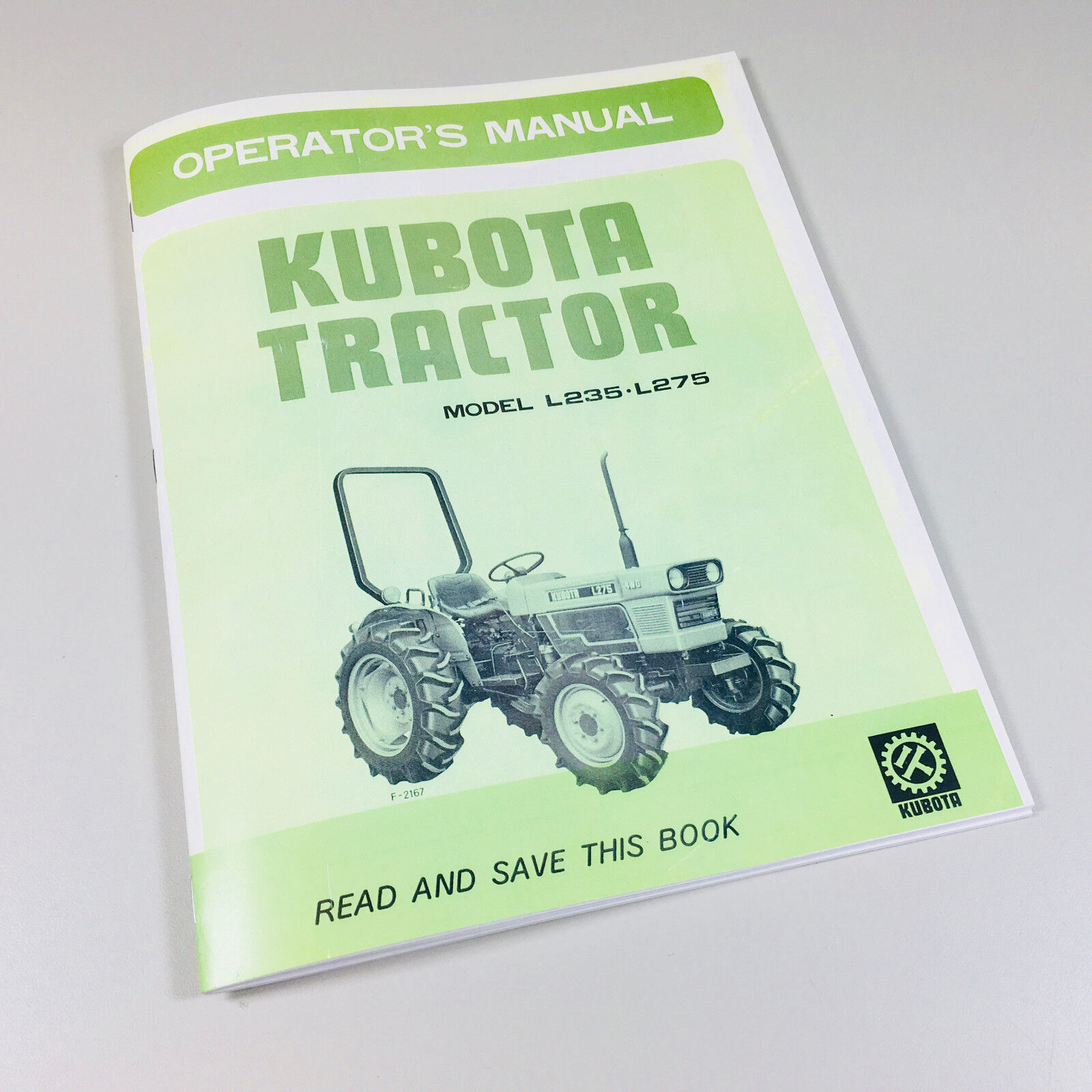 Free Fast Shipping!
Orders before NOON CENTRAL TIME generally go out same day!

This is a new reproduction of an Original Equipment Manufacturers (OEM) Manual.
 
Listings, photos, cover design, art work and compilation materials � 2012 peacefulcreekauctions ~All Rights Reserved~
We are authorized by United States copyright law
to use this material for commercial purposes.
Our team thanks you for your business!