LOT CASE 125B EXCAVATOR SERVICE PARTS OPERATORS REPAIR SHOP CATALOG 3 MANUALS

Case 125B Excavator Service, Parts, and Operators Shop Manuals

700+ total pages.....3 Manuals.....Complete, Comprehensive Manuals.....Most complete and up-to-date Original Equipment Manufacturers manuals available. Includes Full engine servicing, All Parts Numbers, Operations, and all revisions if issued.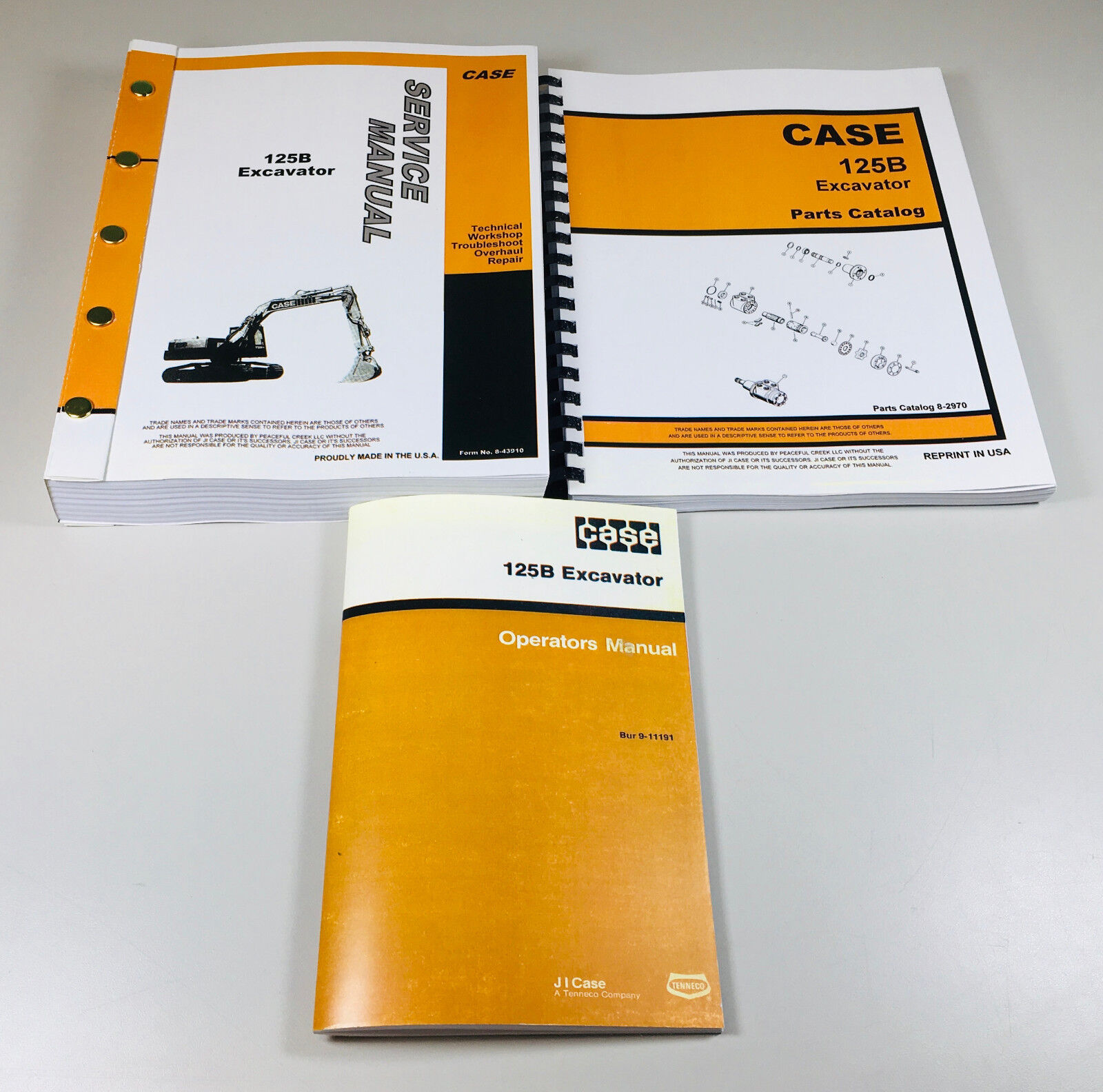 Service Manual Table Of Contents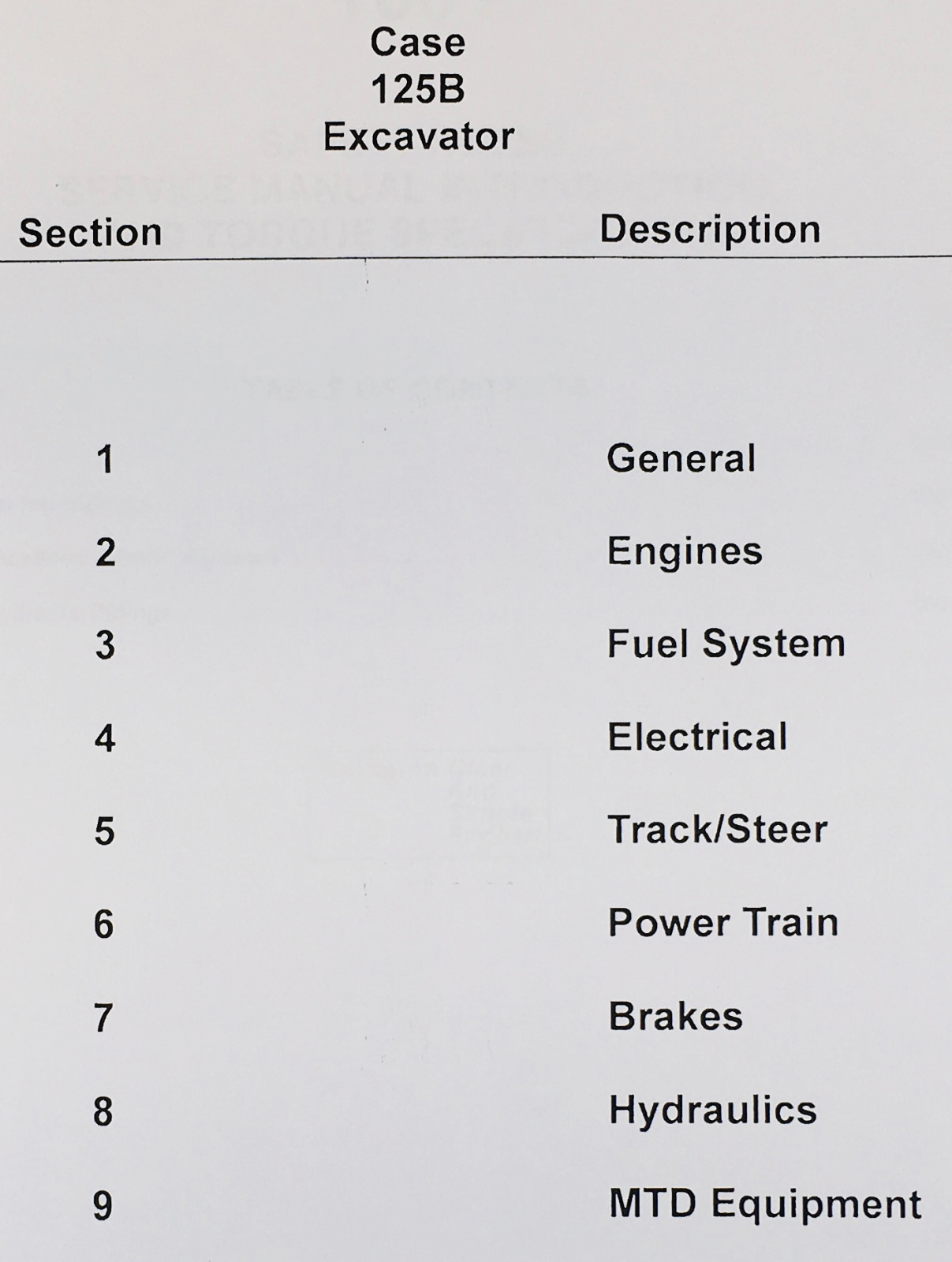 Engine Manual

Engine Manual Table of Contents
Parts Manual Table Of Contents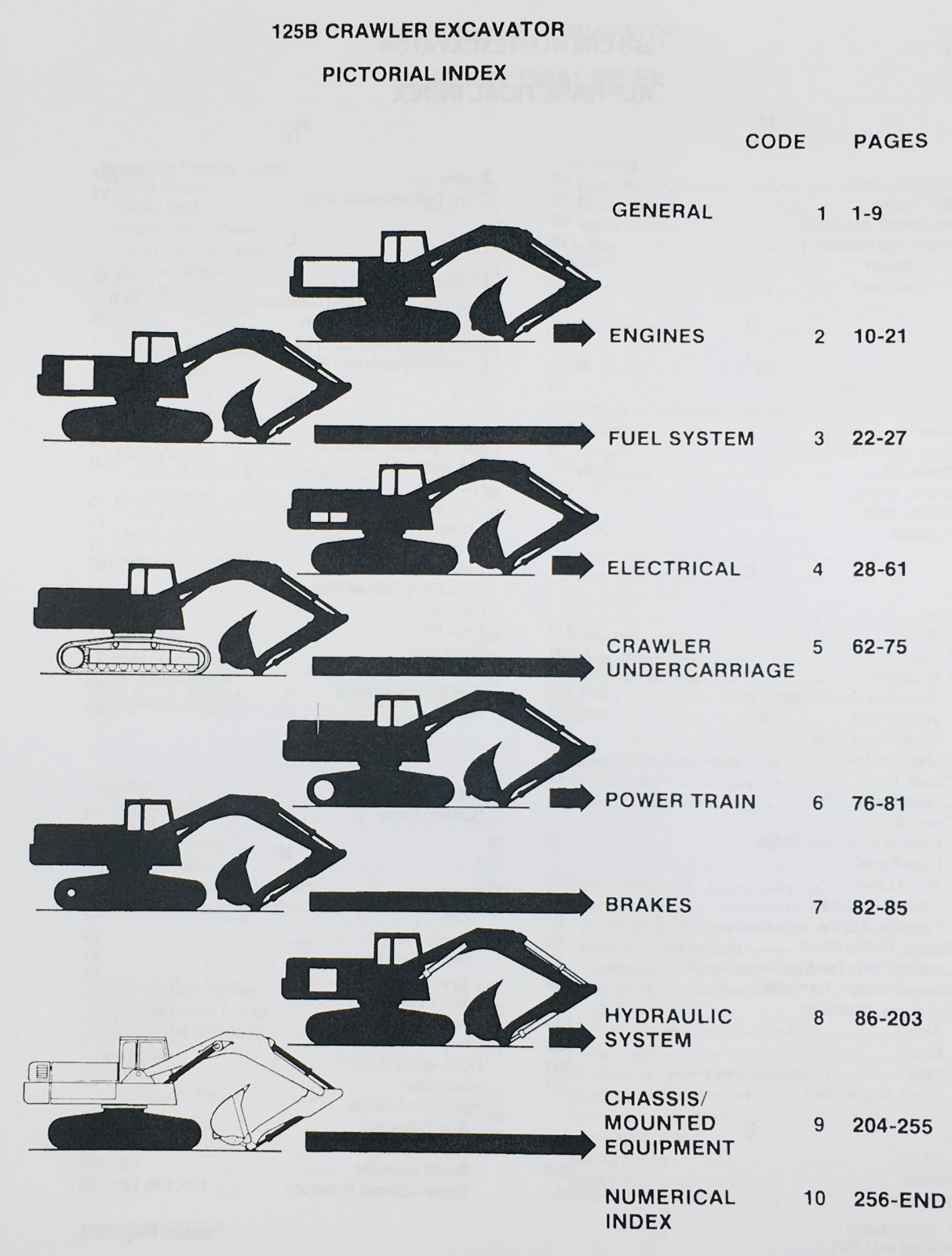 Operators Manual Table of Contents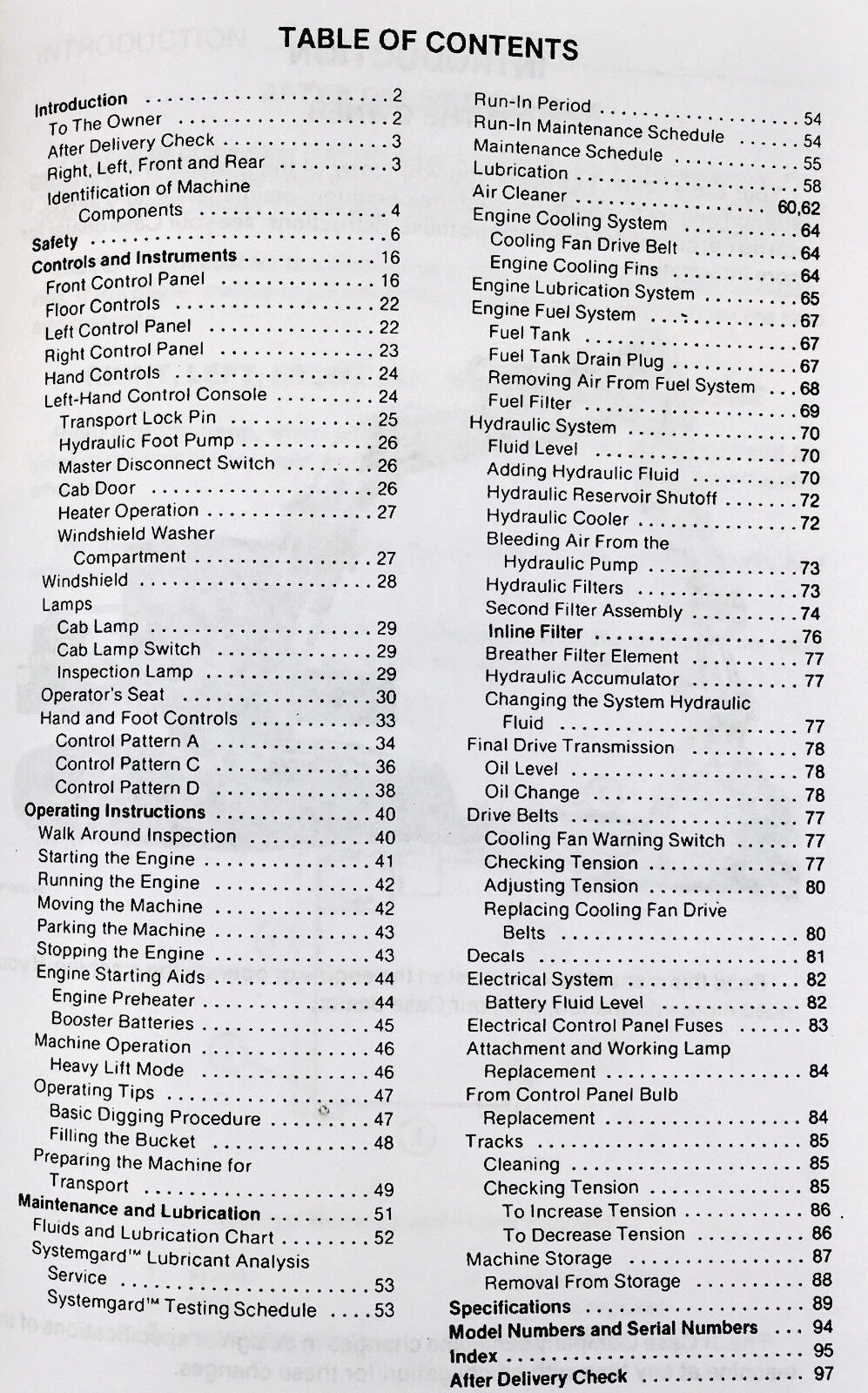 Engine Servicing (Injector Pump)
New reproduction manuals with all available Colored Pages and Charts included such as hydraulic flow charts, electrical schematics and possibly more depending on the application.
Electric Diagram

Hydraulic Pump Service
Free Fast Shipping!

Shipped out quickly....Orders placed before 1:00 Central Time are generally shipped out the same day!
Manuals are In Stock and Ready To Ship......No worrying about backorders!
Track Servicing

Injector Servicing
Electrical Box Parts
Fuel Lines and Fittings Parts
Controls And Instruments Operating
We sell legal reproductions of OEM Original Equipment Manufacturers manuals.
Proudly made in the USA.
Our Manuals Help You Keep Things Working
Listings, photos and compilation materials © 2015 Peaceful Creek ~All Rights Reserved~
We are authorized by United States copyright law
to use this material for commercial purposes.
Public domain: no notice of copyright; copyright expired or copyright not renewed.