LOT FORD NAA GOLDEN JUBILEE TRACTOR SERVICE SHOP OWNERS OPERATORS MANUALS REPAIR
 
Lot of Two Ford NAA Golden Jubilee Manuals
Ford Golden Jubilee Tractor Service Shop Manual
and
Ford NAA Operator's Manual
The operators manual contains a considerable amount of service/maintenance info that complements the service manual.

Shipped out quickly....Orders placed before Noon Central Time generally go out same day!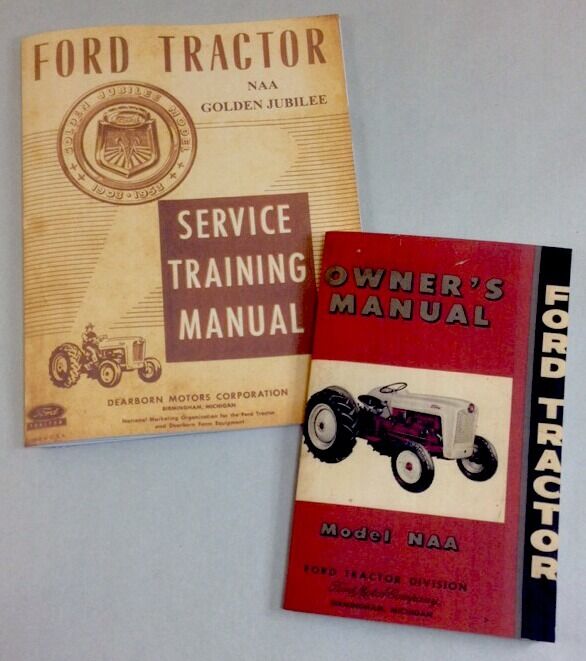 We're NOT AFRAID to show you what our manuals look like!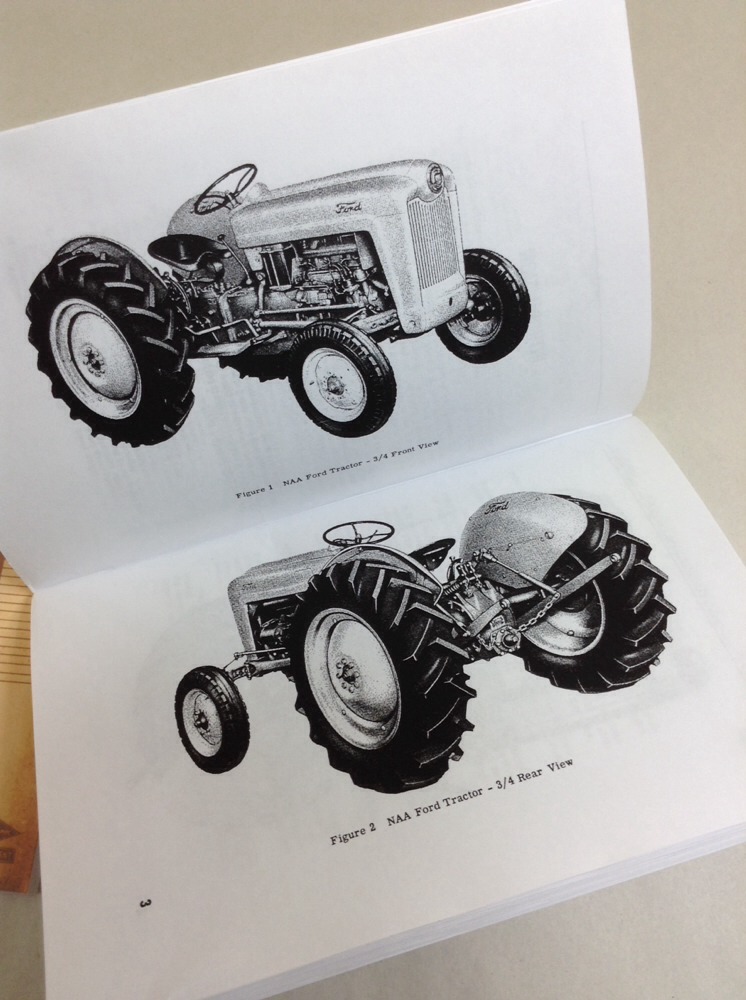 ~ We Sell Printed and Bound Manuals ~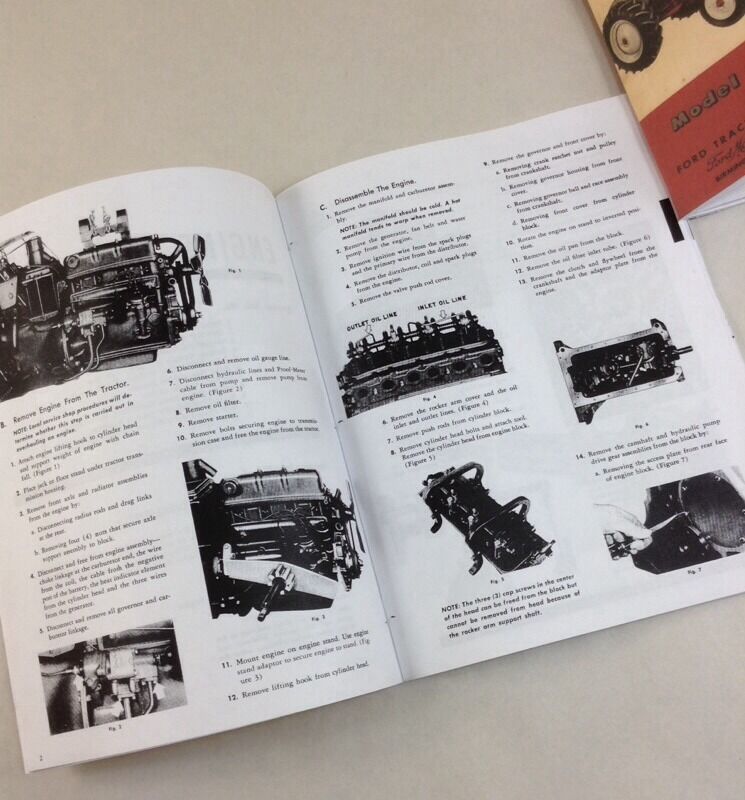 These manuals are: in stock, ready to ship 
 The service manual includes:
Full engine overhaul instructions
Disassembly
Crankshaft
Camshaft
Governor
Flywheel/Clutch
Pistons/Rings/Rods
Oil Pump
Cylinder Head Reconditioning
Carburetor Assembly
Water Pump
Ignition System
Transmission overhaul instructions
Removal and Installation
Disassembly
Gear Shift Assembly
Main Drive Gear and Shaft
Main Shaft
Countershaft
Reverse Idler Shaft
Serviving the PTO Shifter Assembly
PTO Shaft Assembly
Hydraulic System Repair
Pump removal and Disassembly
Assembly and Installation
Removal of Manifold Plate and Valves for Lift Cover
Safety Valve Removal and Installation
Attaching the Ram Cylinder and Valve Housing
Constant Draft and Implement Position Control Adjustment
NAA Engine Specifications

The Operators Manual includes everything about:
•General Description

•Operating Your Tractor

•Steering, Wheels, Tires and Brakes

•Engine, Clutch and Governor

•Cooling System

•Electrical System

With more in-depth service info like:
•Fuel System

•Hydraulic System

•Trouble Shooting
•Lubrication and Storage

•Much More!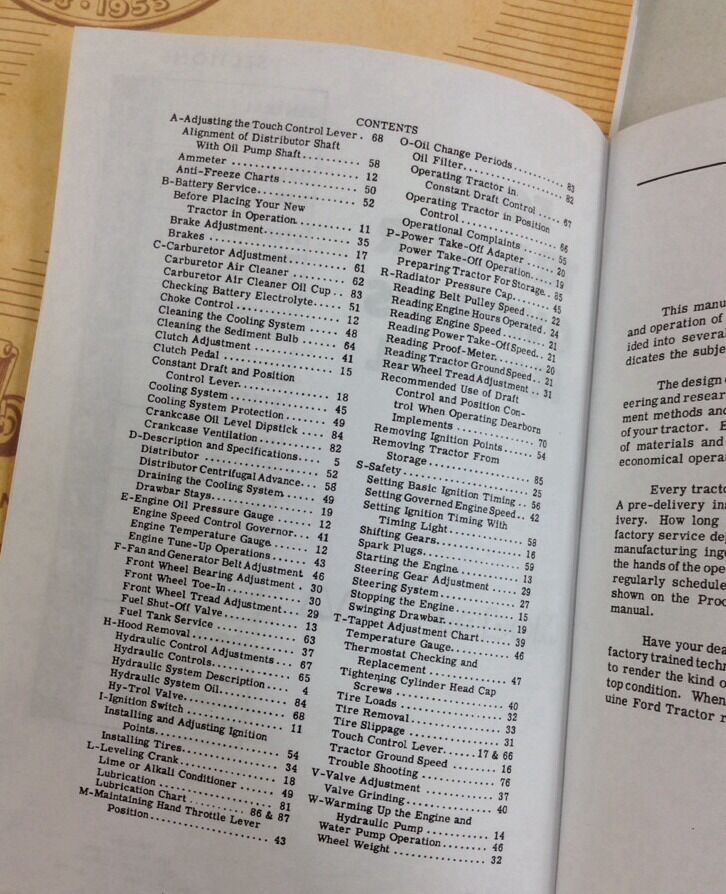 These are new reproductions of OEM Original Equipment Manufacturers manuals.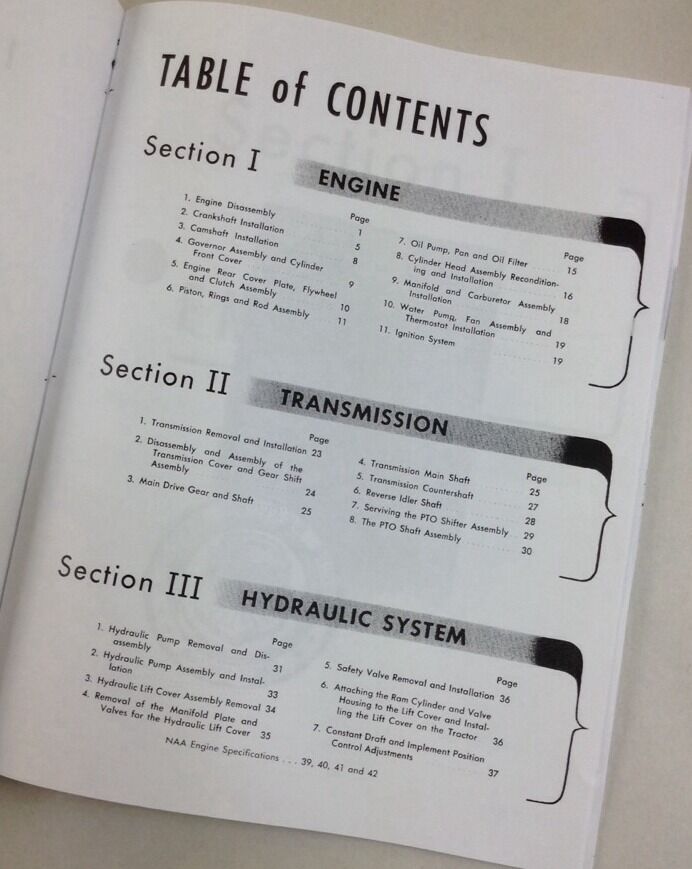 Our Manuals Help You Keep Things Working



Listings, photos and compilation materials © 2011 peacefulcreekauctions ~All Rights Reserved~
We are authorized by United States copyright law
to use this material for commercial purposes.
Our team thanks you for your business!