LOT INTERNATIONAL CUB CADET 1650 SERVICE AND OPERATOR MANUALS OWNERS REPAIR IHC
Three IH Cub Cadet Model 1650 Manuals
IH Cub Cadet Tractors Chassis & IH Equipment Service Manual (GSS-1464 revised)

and
IH Cub Cadet (Kohler) Engine, Fuel and Electrical Service Manual (GSS-1465)
and
IH Cub Cadet Tractors & Rotary Mowers Operators Manual

These are the correct manuals for IH Cub Cadet models:
800, 1000, 1200, 1250, 1450 and 1650
Complete service, repair, overhaul and operation manual set for the entire tractor.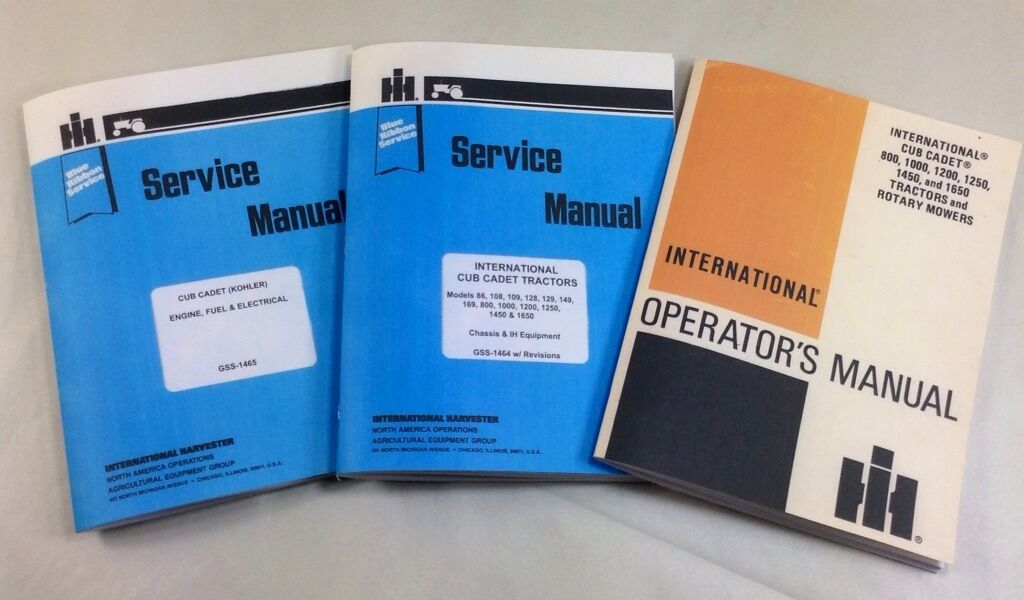 Printed ~ Folded ~ Stapled Binding ~ 8.5x11" Just like the Originals
Combined total of over 260+ pages

Free Shipping!
Orders before Noon Central Time generally go out same day!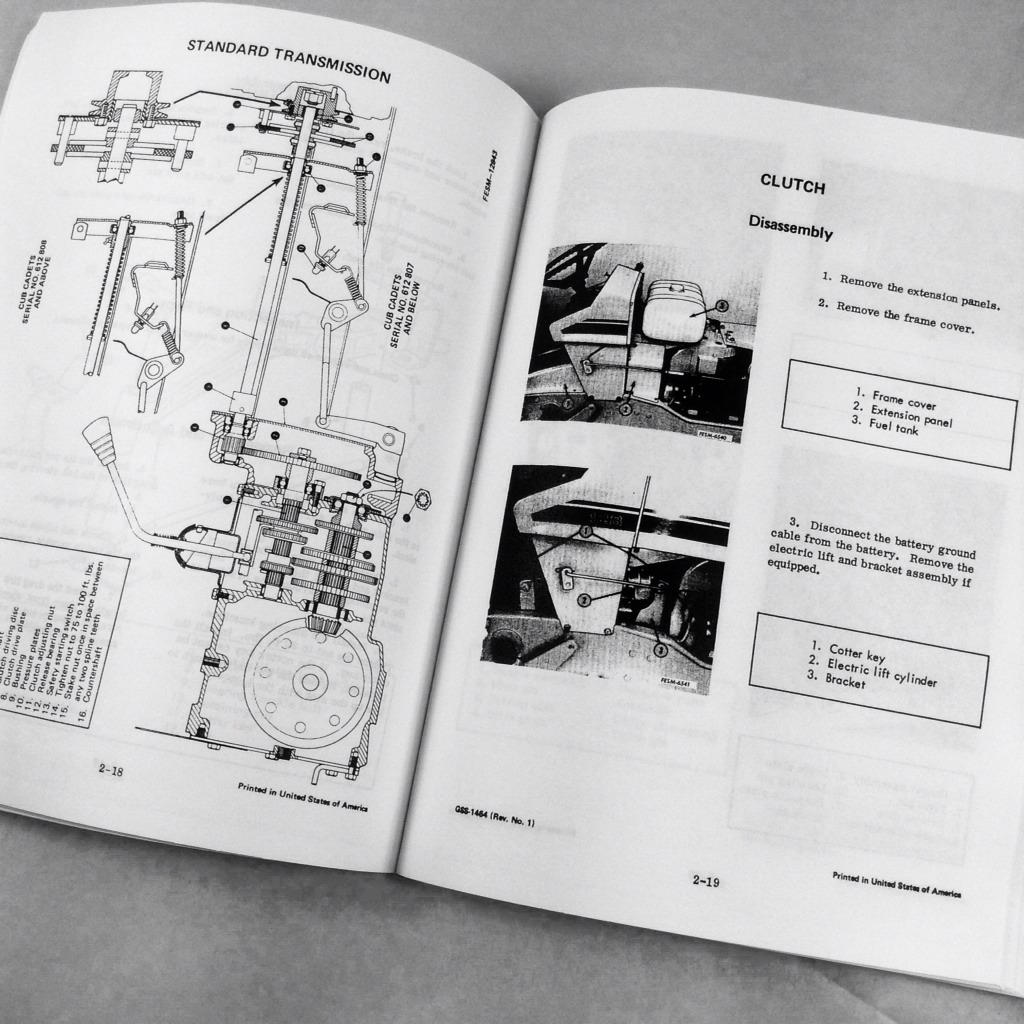 These are new reproductions of Original Equipment Manufacturers manuals

We Sell Printed Manuals ~No Cheap CD's Here~

These manuals are: in stock
~ 100% Satisfaction Guaranteed or your money back ~

"Avoid Frustration and Wasted Time......Stay Safe and Be Sure......Read a Manual!"
Listings, photos and compilation materials © 2011 peacefulcreekauctions ~All Rights Reserved~
We are authorized by United States copyright law
to use this material for commercial purposes.
Public domain: no notice of copyright pre-1989; copyright expired or copyright not renewed