LOT NEW FORD 2000-7000 SERIES TRACTOR SERVICE REPAIR SHOP PARTS MANUALS CATALOG
FORD 2000-7000 SERIES TRACTOR SERVICE MANUALS (Complete Set)
and
MASTER PARTS CATALOG

1965 - 1975 Models


1,732 pages total
All repairs and all parts for the covered tractors. Complete Service and Parts Set.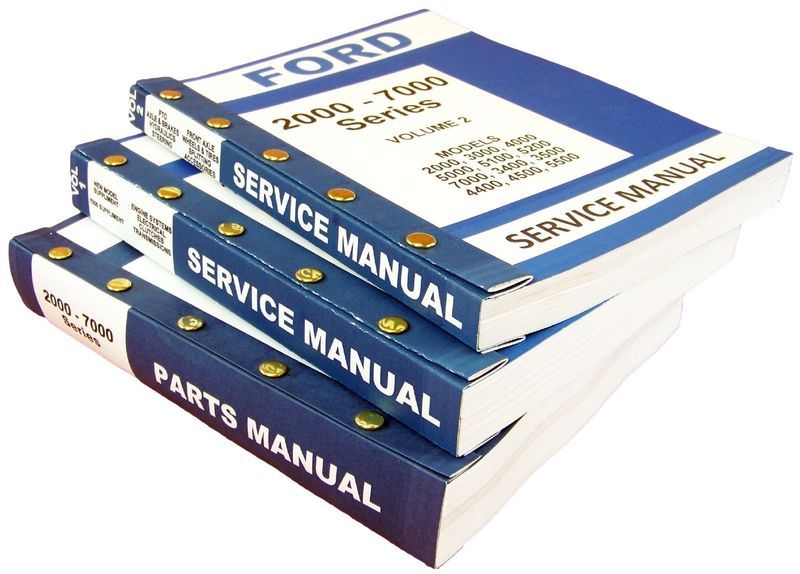 The manuals cover the following models:

Both Gas & Diesel where applicable.

The different versions of the 2000-7000 tractors include....
the All Purpose, L.C.G., Highway, Rice, Vinyard, Narrow,

Skidded, Utility, Industrial, Orchard, SU, Woods, Hi-Clearance and Rowcrop

2000 Series

3000 Series
4000 Series

5000 Series

5100

5200

7000 Series

3400 Industrial

3500 Industrial

4400 Industrial

4500 Industrial

5500 Industrial
These manuals have limited service info for the 3400 thru 5500 industrial models, only covering where they are similar to the agriculture tractors. Therefore they do not cover the Industrial manual or power reversing transmissions, Industrial clutches, Industrial steering and front axle, separating the 5500 & 5550 Industrial, and do not have service info for the Industrial backhoe & loader or Industrial hydraulics.
Free Fast Shipping!
Orders before NOON CENTRAL TIME generally go out same day!
The Complete Two Volume Service Manual totals 940 pages and has the following major sections:
Codes and Serial Numbers

New Model Supplement

Ford 7000 Supplement

Engine Systems

Index

Engines and Lubrication

Fuel Systems

Gas and Diesel

Electrical System

Clutches

Four Speed Transmission

Six Speed Transmission

Seven / Eight Speed Transmission

Select-o-speed transmission

Power Take Off

Rear Axle and Brakes

Hydraulic Systems

Steering Systems

Front Axle

Wheels and Tires

Separating the Tractor

Accessories and General
Color charts where applicable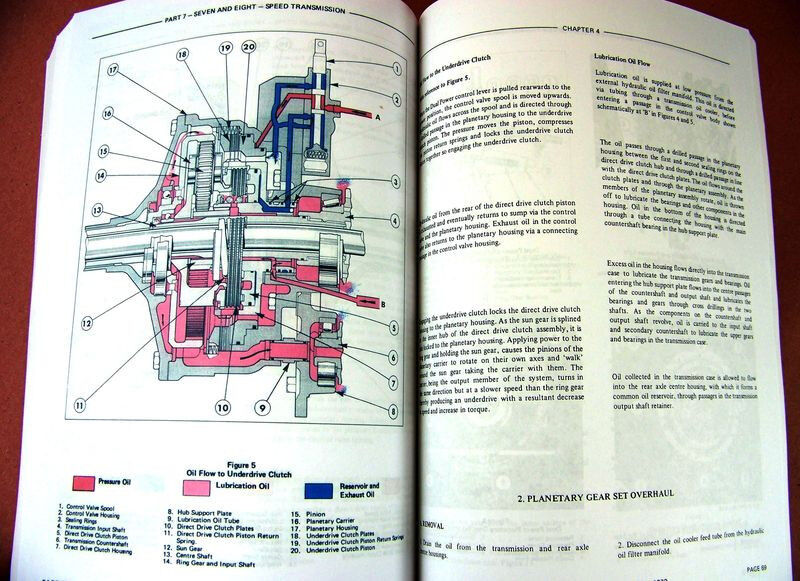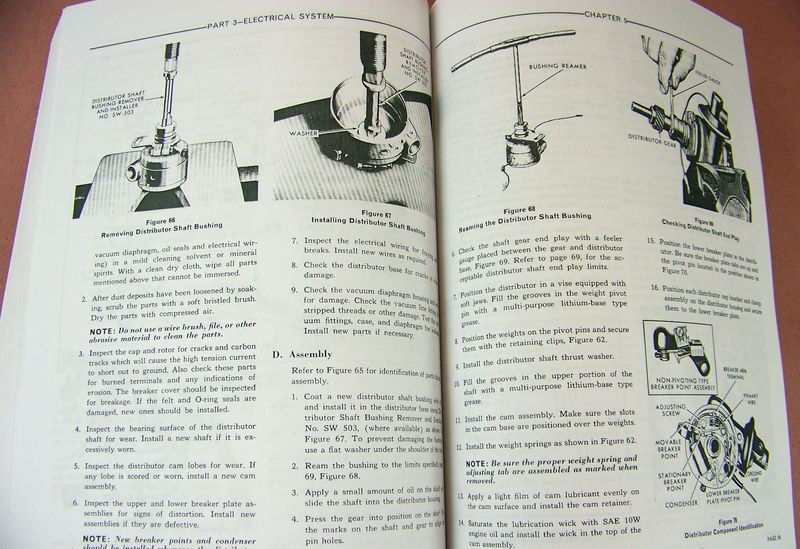 The Extensive, 792 page Parts Manual Includes the following sections:

Numerical Index

Exploded Parts Views

Parts Numbers

Wheels and Brakes

Front Axle and Steering

Rear Axle

Hydraulic Systems

Engine

Transmission, Clutch and PTO

Cooling System

Fuel System

Hydraulic Pump

Electrical System

Instrument Panel

Seats

Sheet Metal and Grille

Misc and More!

Please note the parts manual does not include parts for the 5500 Industrial Tractor.

This is a new reproduction of an Original Equipment Manufacturers (OEM) Manual.
 
Listings, photos, cover design, art work and compilation materials © 2014 peacefulcreekauctions ~All Rights Reserved~
We are authorized by United States copyright law
to use this material for commercial purposes.
Public domain: no notice of copyright pre-1989; copyright expired or copyright not renewed