Massey Ferguson 230 Tractor Service Operators Parts Manual Catalog S/N Prior to 9A349200
MASSEY FERGUSON 230 TRACTOR


PARTS CATALOG
OPERATORS/OWNERS MANUAL SET

Covers Serial Numbers

Prior to 9A349200

Complete Operations/Controls/Maintenance
Parts Numbers/Parts Names/Exploded Views/Numerical Index
Troubleshooting/Repairs/Overhaul

This comprehensive manual set has over 930 pages combined
This is your best manual deal for the full set

This operators manual includes:

How to keep your Machine in Top Running Condition with Regular Maintenance

Lubricant types, Fill Locations, Service Intervals

Learn all the Controls, Features and Operations of your Machine
Keep your Machine Adjusted and Correctly Serviced for Long Life......
and Much More!
The Parts Manual Includes:
Parts Names

See how things go together with the exploded views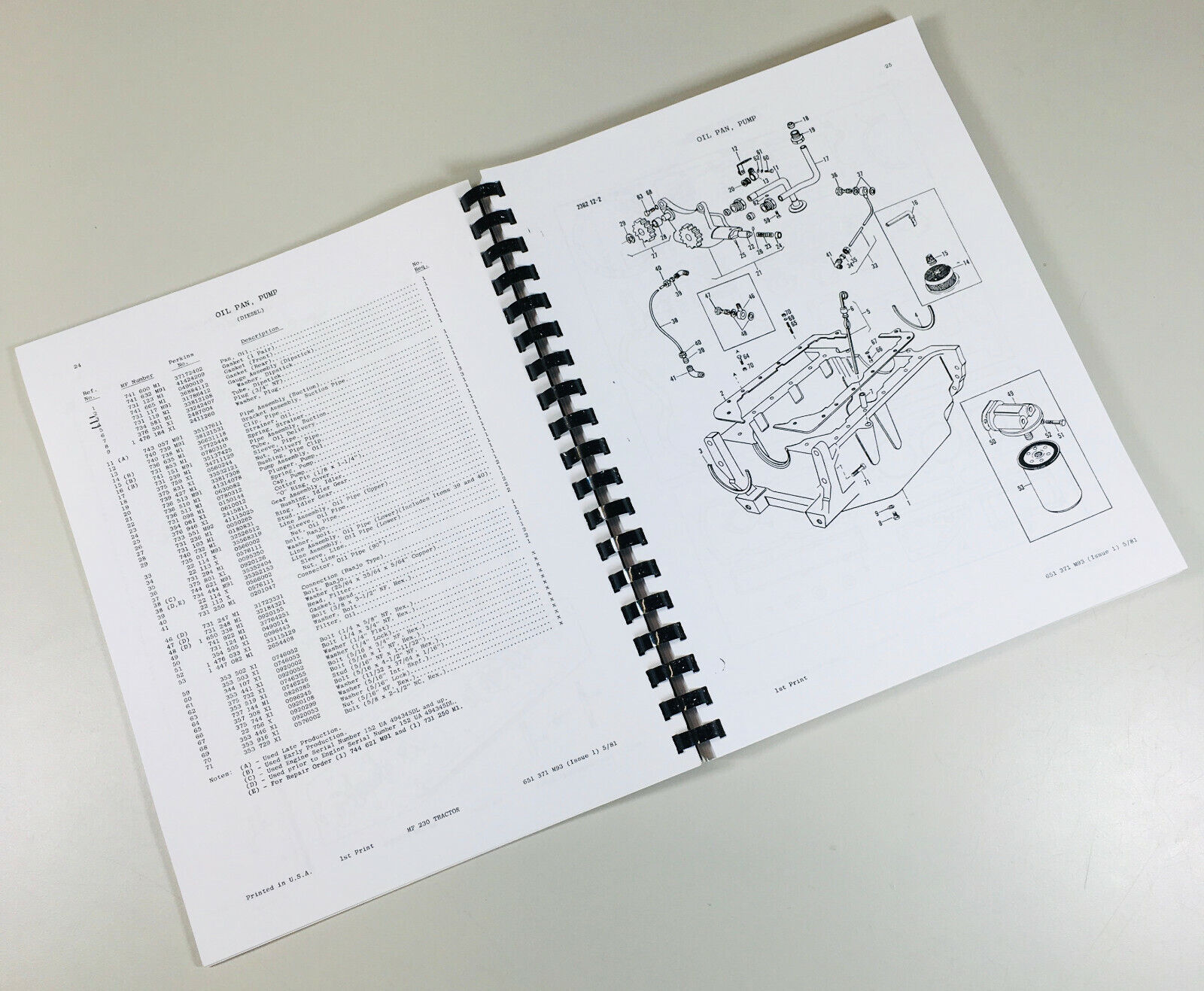 The Service Manual Contains:
Sections Include:
General Specifications
General Maintenance
Pre-Delivery
Sheet Metal
Cab
Splitting the Tractor
Engines
Engine Cooling
Engine Fuel
Clutch
Gear Levelers
8 Speed Transmission
8 Speed Syncromesh
Transmission Multi-Power
Transmission MK ZF Multi-Power
12 Speed Synchromesh
Spacer and 4wd Transfer Gearbox
Power Take Off
Independent Power Take Off
Rear Axle and Brakes
Front Axle 2wd and 4wd
Autolock
Steering
Wheels and Tires
Hydraulic Systems
Auxiliary Hydraulics
Drawbar and Linkage
Electrical Systems
Charging Systems
Starting Systems
Electrical Equipment
Accessories
Special Models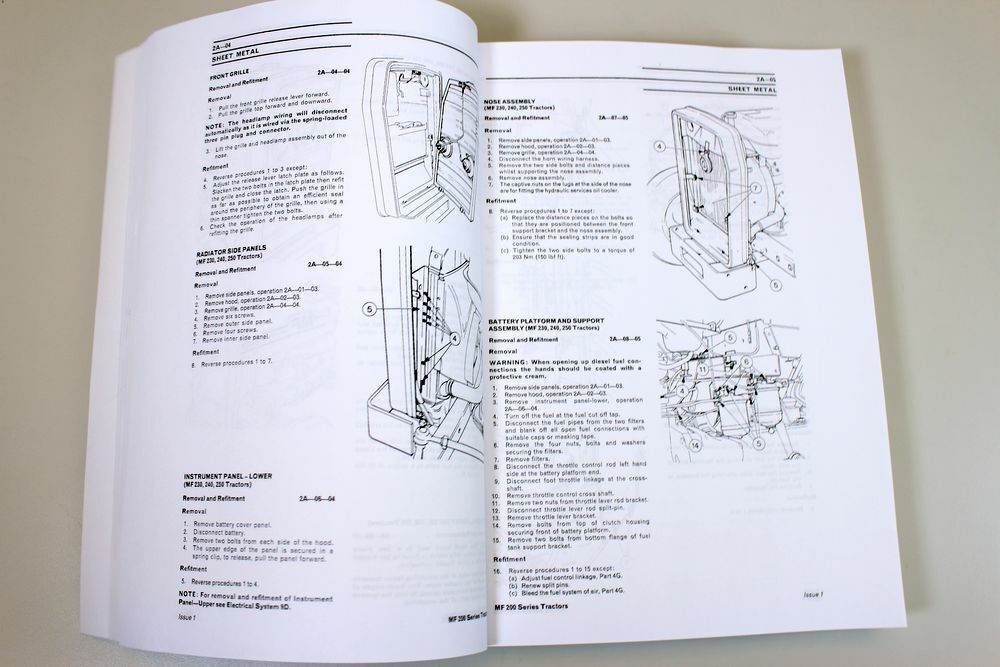 These are new reproductions of the

Original Equipment Manufacturers (OEM) Manuals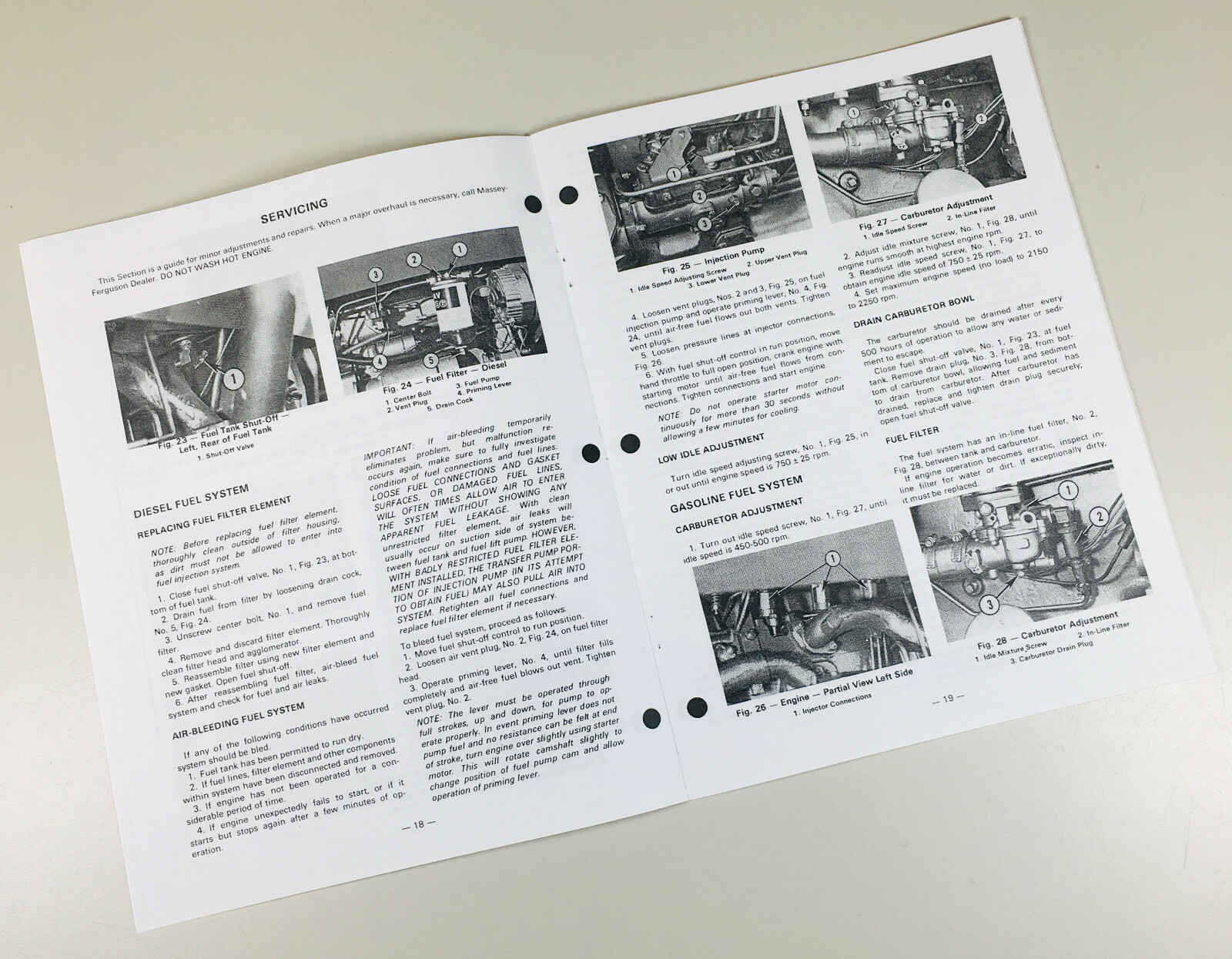 Orders placed before Noon Central Time generally get shipped the same day!
 
100% Satisfaction Guaranteed or Your Money Back
Our Manuals Help You Keep Things Working
Fine Print: Ebay Listings, photos and compilation materials © 2015 Peaceful Creek LLC. ~All Rights Reserved~
The Peaceful Creek Team Thanks You!!