MASSEY FERGUSON MF 200 SERIES 230 240 250 265 275 290 298 TRACTOR SERVICE MANUAL
Massey Ferguson 200 Series Tractor
Service/Overhaul Manual
Works for the following models
230 240 250 265 275 290 298 



Tractors Prior to 1987





Entire Chassis and Engine Manual, Covers all Components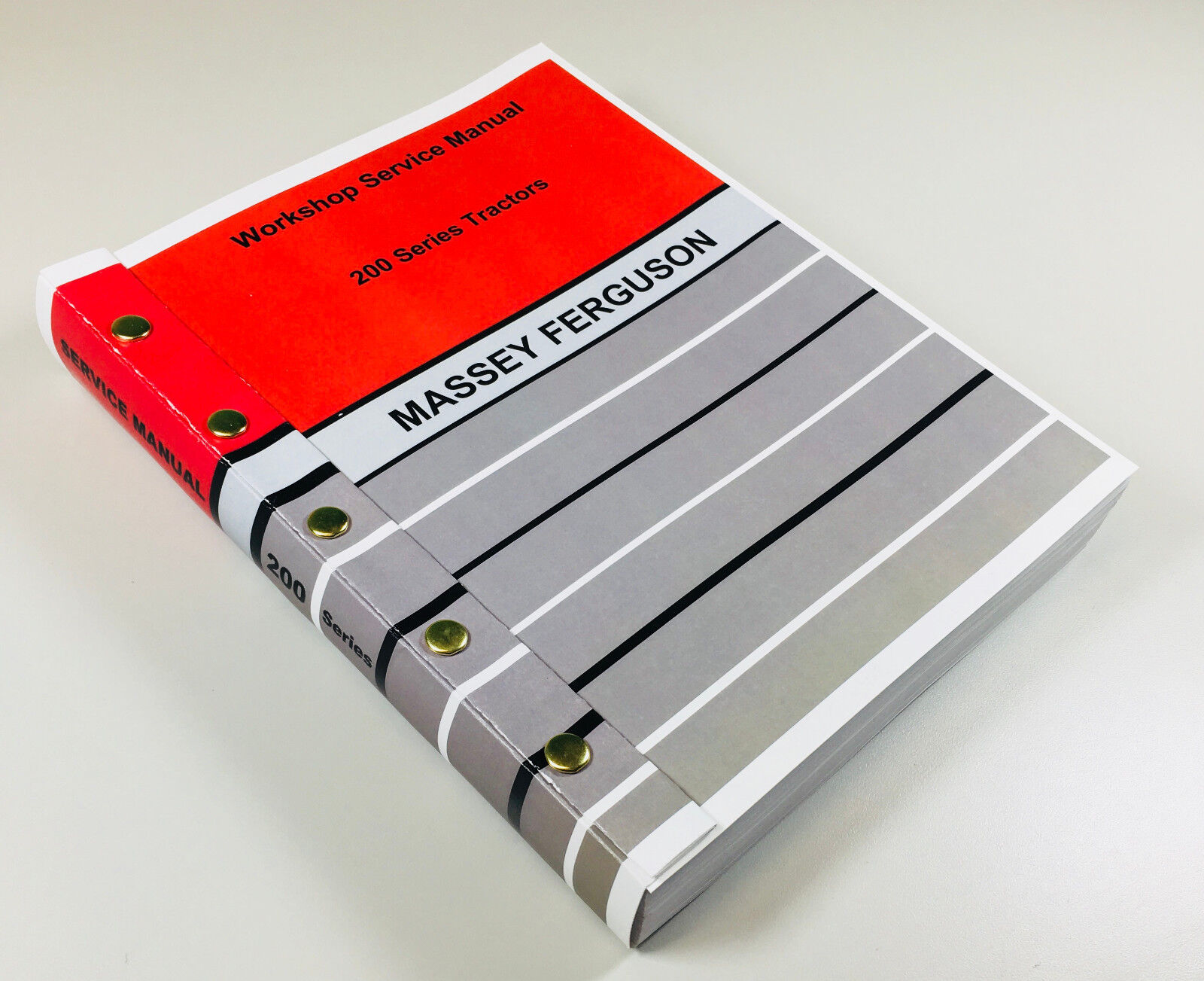 New Print of the Factory OEM service manual has 648 pages

Sections Include:
General Specifications
General Maintenance
Pre-Delivery
Sheet Metal
Cab
Splitting the Tractor
Engines
Engine Cooling
Engine Fuel
Clutch
Gear Levelers
8 Speed Transmission
8 Speed Syncromesh
Transmission Multi-Power
Transmission MK ZF Multi-Power
12 Speed Synchromesh
Spacer and 4wd Transfer Gearbox
Power Take Off
Independent Power Take Off
Rear Axle and Brakes
Front Axle 2wd and 4wd
Autolock
Steering
Wheels and Tires
Hydraulic Systems
Auxiliary Hydraulics
Drawbar and Linkage
Electrical Systems
Charging Systems
Starting Systems
Electrical Equipment
Accessories
Special Models

This service manual shows you how to troubleshoot, repair and overhaul components


Free & Fast Shipping and No Hassle Returns!

Orders placed before Noon Central Time generally get shipped the same day!
This is a new reproduction of an Original Equipment Manufacturers (OEM) Manual
Our Manuals Help You Keep Things Working
Fine Print: Ebay Listings, photos and compilation materials © 2015 Peaceful Creek LLC. ~All Rights Reserved~
Ebay: We are authorized by United States copyright law to use this material for commercial purposes.
This manual(s) is public domain: no notice of copyright pre-1989; or copyright expired, or not registered, or not renewed.