MILLER BOBCAT 225 225G WELDER GENERATOR ONAN ENGINE SERVICE MANUAL SHOP SERVICE
Miller bobcat 225 225G Welder Generator
Onan Engine Service Manual


Engine Only


P216

P218

P220

P224 Engines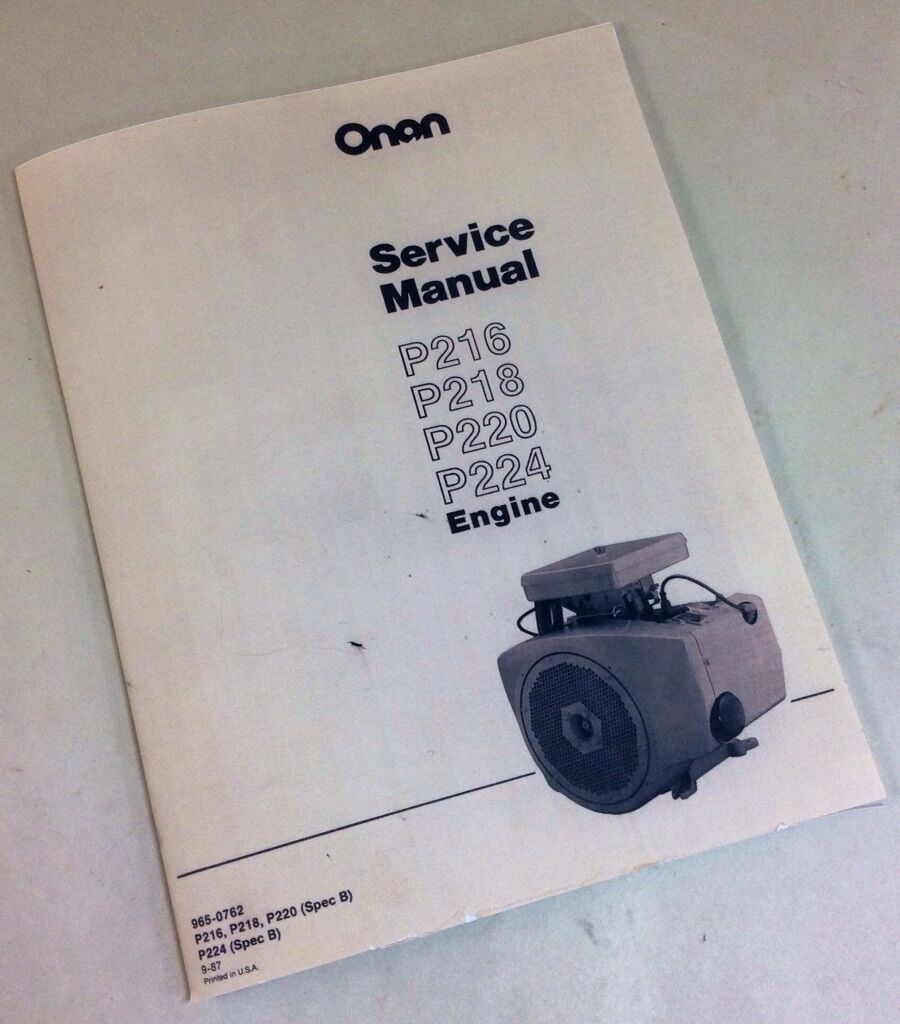 *General Information

*Specifications

*Dimensions and Clearances

*Assembly Torques and Special Tools

*Engine Troubleshooting

*Oil System

*Fuel System

*Ignition and Battery Charging

*Engine Wiring Diagram

*Starting System

*Engine Disassembly
Complete Servicing/Repairing/Overhaul Instructions written by the manufacturer.

These engines were used in a variety of applications.

Including John Deere 318 420 316 Lawn Garden Tractors
Skidloaders
Bobcat Welders

and More
ALWAYS Free Fast Shipping!
Orders before NOON CENTRAL TIME generally go out same day!
~ 100% Satisfaction Guaranteed! ~

~ We Sell Printed and Bound Manuals ~
This is a new reproduction of an Original Equipment Manufacturers (OEM) Manual.
 
Listings, photos, cover design, art work and compilation materials © 2012 peacefulcreekauctions ~All Rights Reserved~
We are authorized by United States copyright law
to use this material for commercial purposes.
Public domain: no notice of copyright pre-1989; copyright expired or copyright not renewed