MODERN TOOLMAKING METHODS LATHE MILL CHUCK GEAR PRESS PRINT BOOK DRILL MACHINIST
Probably the single most important ingredient in becoming a successful machinist is all in knowing what tooling you need and how to set it up.
This book takes you a step up......to the valuable methods of toolmaking!
Old machinist books like this one are a virtual goldmine of old time do-it-yourself information.
From this book, besides learning precision dividing and locating methods, you will learn:
Lapping
Making Forming Tools
Accurate Threading
Bench Lathe Practice
Using Tools for Precision Measurements
and
General Toolmaking Practice
You will learn to make your own......Arbors......End and Side Mills.....Formed Cutters.....Worm Gear Hobs......Fluted Reamers, Roughing Reamers, and Finishing Reamers.......Taps.....Master Cams
Make your own Thread Tools, Thread Gauges, Rakes and Chasers
I think you get the idea, I have the actual table of contents from this book in the picture below.
Warning.....This book may contain do-it-yourself methods that are no longer taught today because of the availability of commercial tooling. That doesn't mean the modern way is better for you......every accomplished machinist should know these toolmaking methods!
Brand New Softcover Book
Original Copyright 1915
Measures about 8x5" and contains 309 pages
  We have processed over thirteen thousand books, antiques and collectibles
and have very good feedback!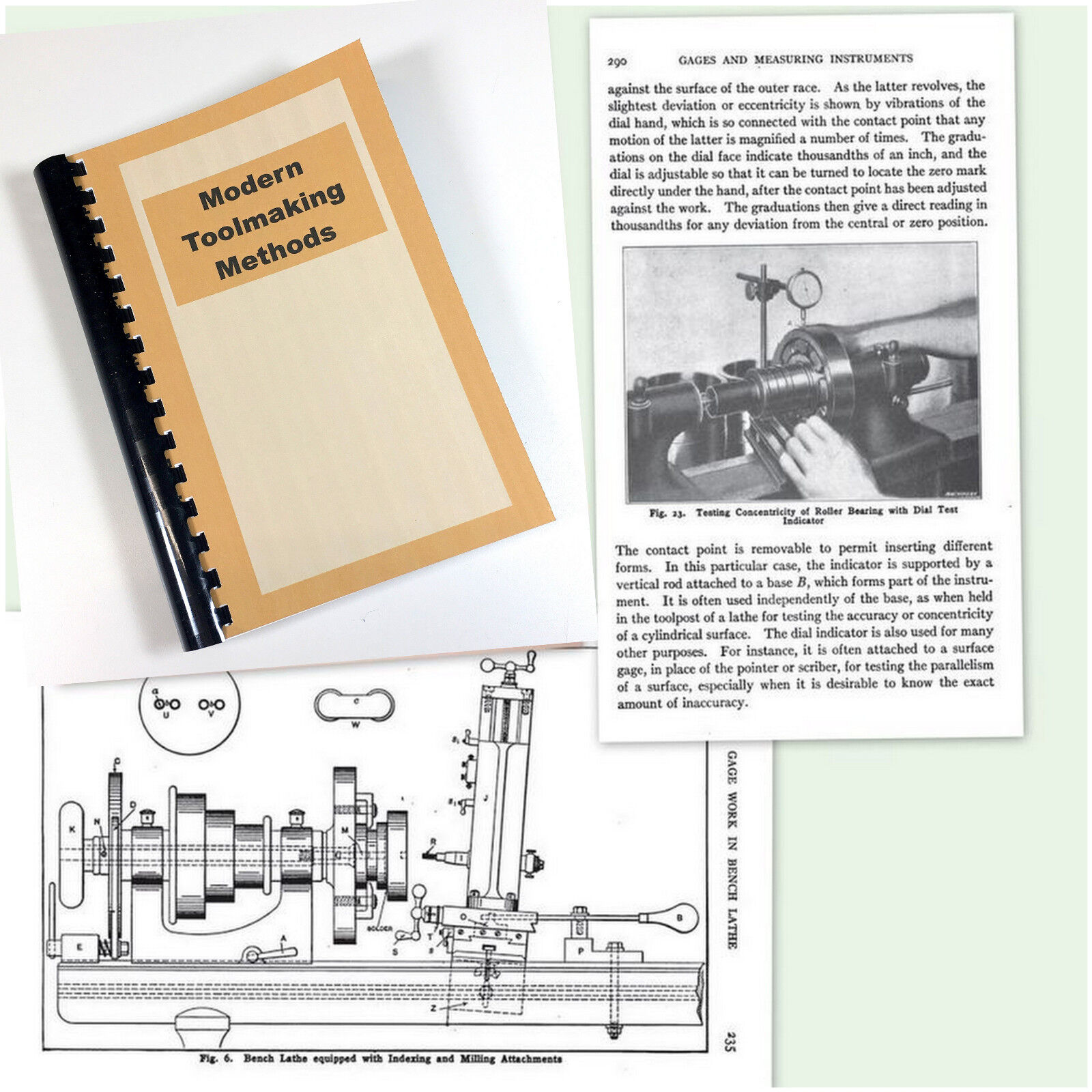 We Combine Shipping.......visit our store. Browse the book section under the Blacksmith Machining Metalwork category for more machinist books.
I have a rock solid 100% money back guarantee!
If you are unhappy with it I will refund your money.
Easy Payment and Shipping Details
I have flexible payment terms
We ship out every day (except Sunday and USPS holidays)

We make sure your items arrive safe and well protected! 

International Buyers are responsible for import duties and taxes. We can't ship your item as a gift.

Thanks!

P.S. Remember the 100% satisfaction guarantee