OPERATORS MANUAL FOR JOHN DEERE MODEL A AN AW TRACTOR SERIES OWNERS S/N 648000-UP
JD Model A Tractor Operators Manual Reproduction
Model "A" Series tractor from SERIAL No. 648000 and up.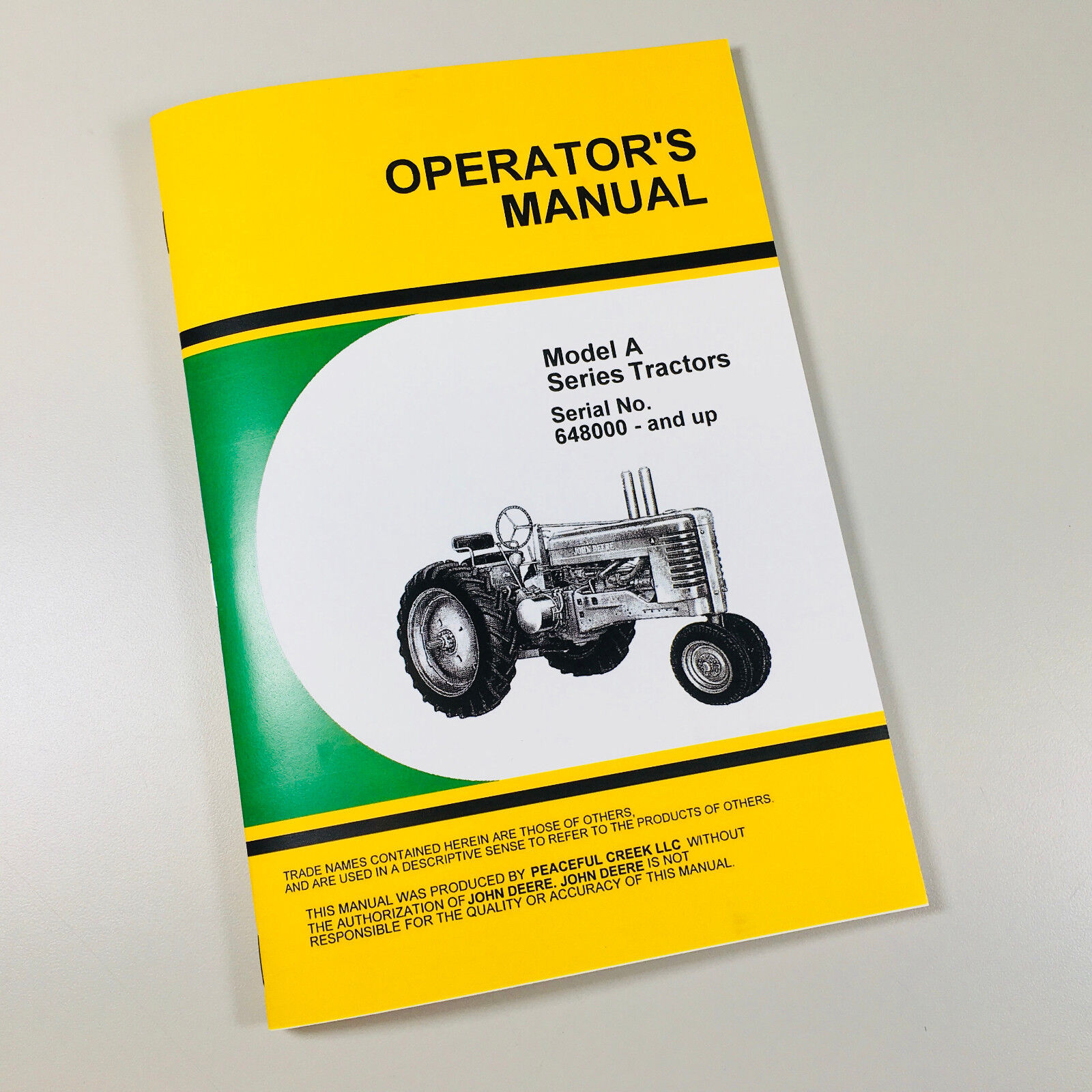 Covers Fuel Systems,
Ignition System (Magnetos),
Cooling System,
Clutch Adjustment,
Tappet Adjustment,
Rear Wheel Brakes Adjustment,
Pulley Brake,
Power Lift,
Remote Cylinder use,
Powertrol,
Wheels and Tires,
Weighting,
Drawbar Adjustment,
Starting and Lighting Equipment,
Storage
and much more.



"How do I adjust it?" The Operators manual has the answer!
Items purchased before Noon Central Time generally ship out the same day!
This is a new reproduction of an Original Equipment Manufacturers manual

 Printed Manual  

This manual is: in stock

Our Manuals Help You Keep Things Working