OPERATORS PARTS MANUALS FOR JOHN DEERE 40 STANDARD TRACTOR OWNERS CATALOG
JD Model 40 Standard Tractor Operator's and Parts Manuals
Reproduction of the Factory Manuals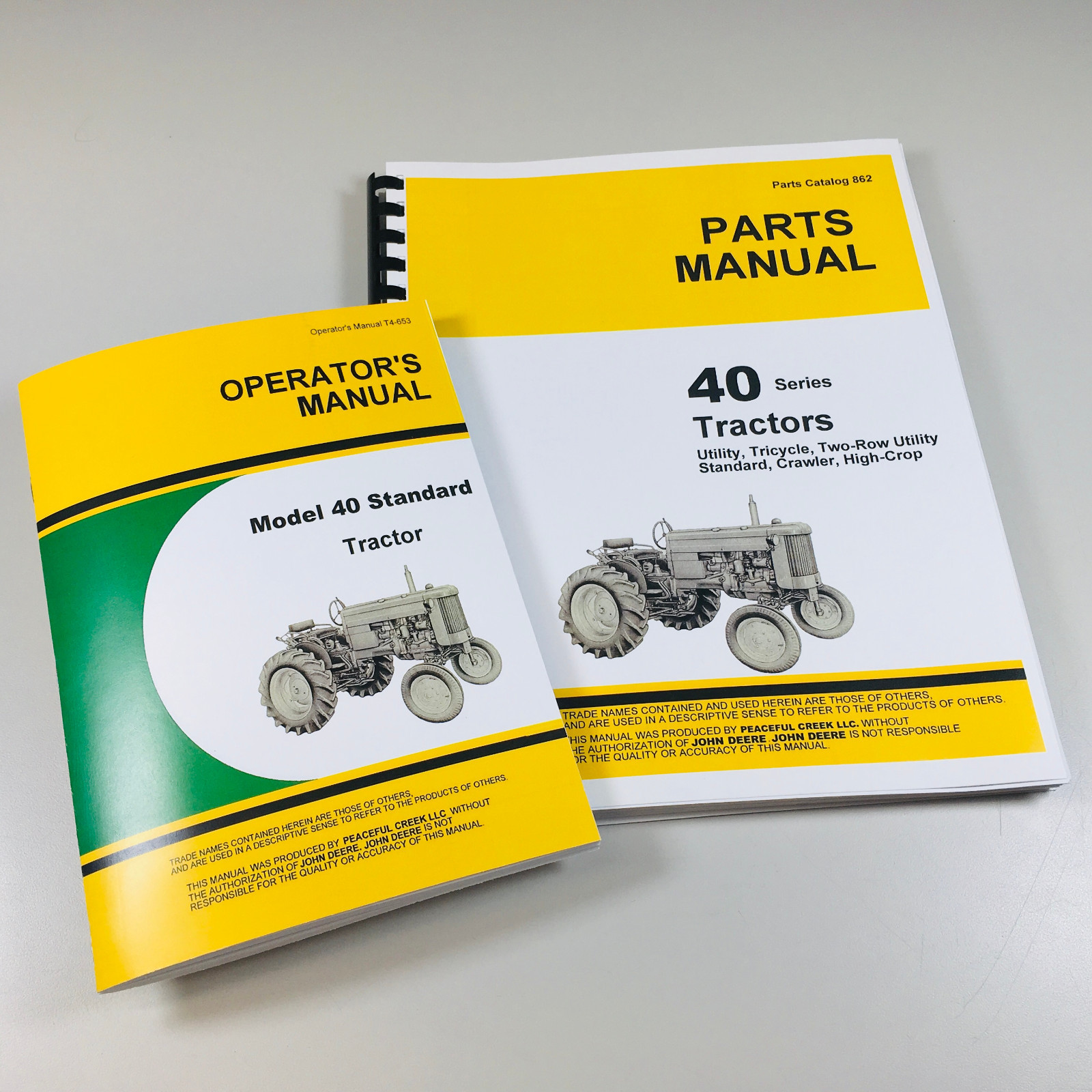 Orders before NOON CENTRAL TIME generally go out same day!
These manuals have chapters and instructions for:


*Specifications 

*Operations and Controls

*Lubrication and Periodic Service

*Maintenance

*Service Reminders

*Storing the Tractor

*Trouble-Shooting Difficulties
Parts Manual:
•Exploded Parts Views
•Parts Numbers for Every Part
•Numerical Parts Index
The Parts Manual with exploded parts views is a great help when assembling components of the machine.


We Sell Printed and Bound Manuals

This is a new reproduction of an Original Equipment Manufacturers (OEM) Manual.

Listings, photos, cover design, art work and compilation materials � 2012 peacefulcreekauctions ~All Rights Reserved~
We are authorized by United States copyright law
to use this material for commercial purposes.
Our team thanks you for your business!