OPERATORS PARTS MANUALS FOR JOHN DEERE FB-B FB117B FERTILIZER GRAIN DRILL OWNER
JD Model  Planter Manuals
Operators and Parts

Models:
 FB-B
FB117B
FB137B
FB157B
FB177B
FB168B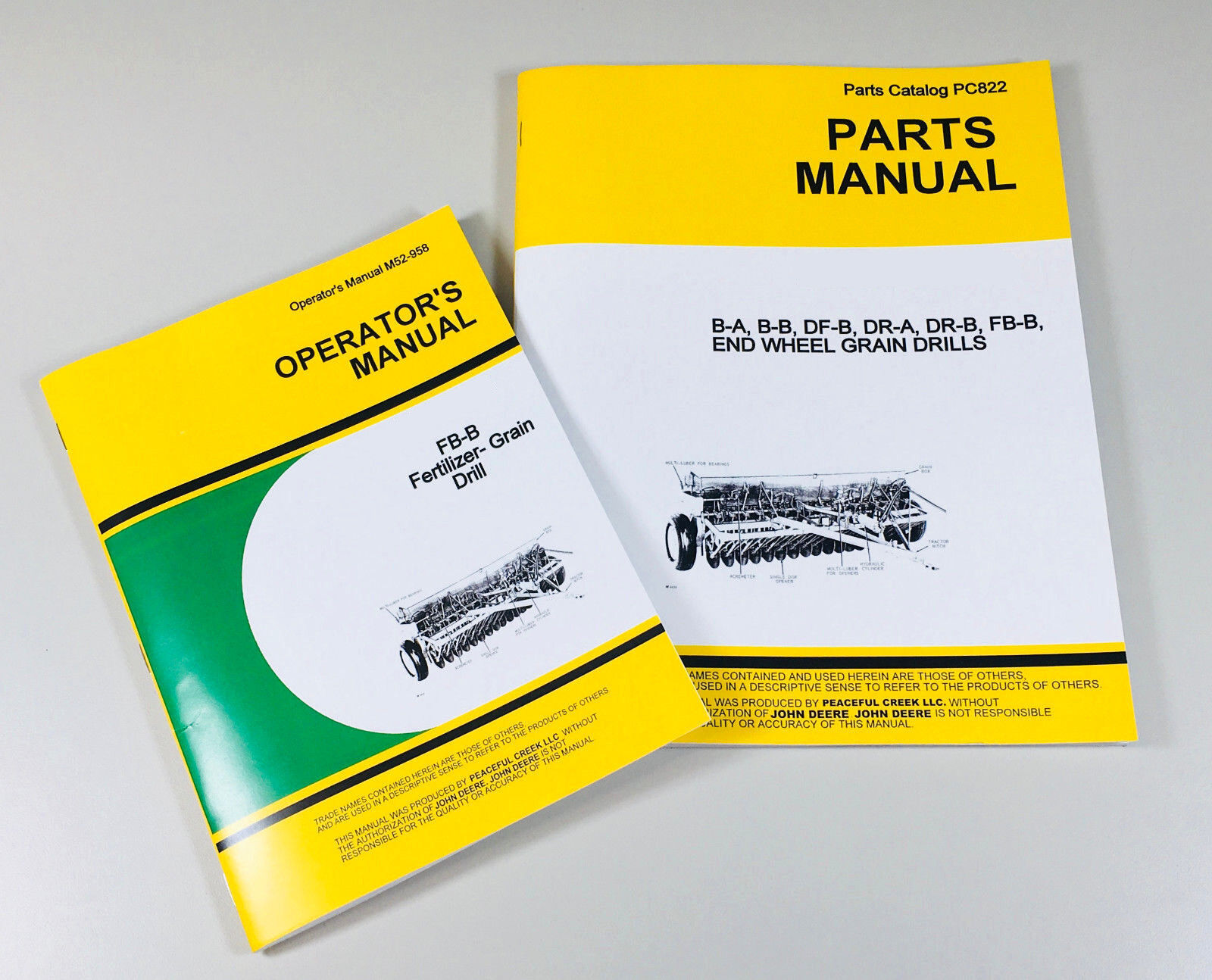 New Reprint Manual.....Full Size.....Quality Print......Exact Reproduction of an Original Manual.
Complete Operations Manual includes applicable charts, seed rates, plate info if applicable, adjustments, maintanance, operating instructions and more.
A "Must Have" to get the correct settings on your drill/planter!
Free..Fast Shipping
Orders placed before Noon Central Time generally go out same day!
This is a Full Size, Printed and Bound manual
This manual is: in stock