OPERATORS SERVICE MANUAL FOR JOHN DEERE 24-T 24T SQUARE HAY BALER OWNER TIMING
 JD 24-T Twine Tie Baler Operators Manual

Reproduction of the Factory Manual
Works for both PTO and Engine Model Balers
*If you need the wire twist baler manual I have is listed separately just search my store.




Having trouble with your knotter or are you dealing with bale density or irregular shapes? This is the manual you need to get your baler adjusted correctly!




The Operators manual has technical information about running and adjusting the machine. Critical knowledge if you own on of these 24T balers. Teaches how to troubleshoot and adjust the knotters as well.

Free Fast Shipping

Orders before Noon Central Time generally go out same day!

"How do I adjust it?" The Operators manual has the answer!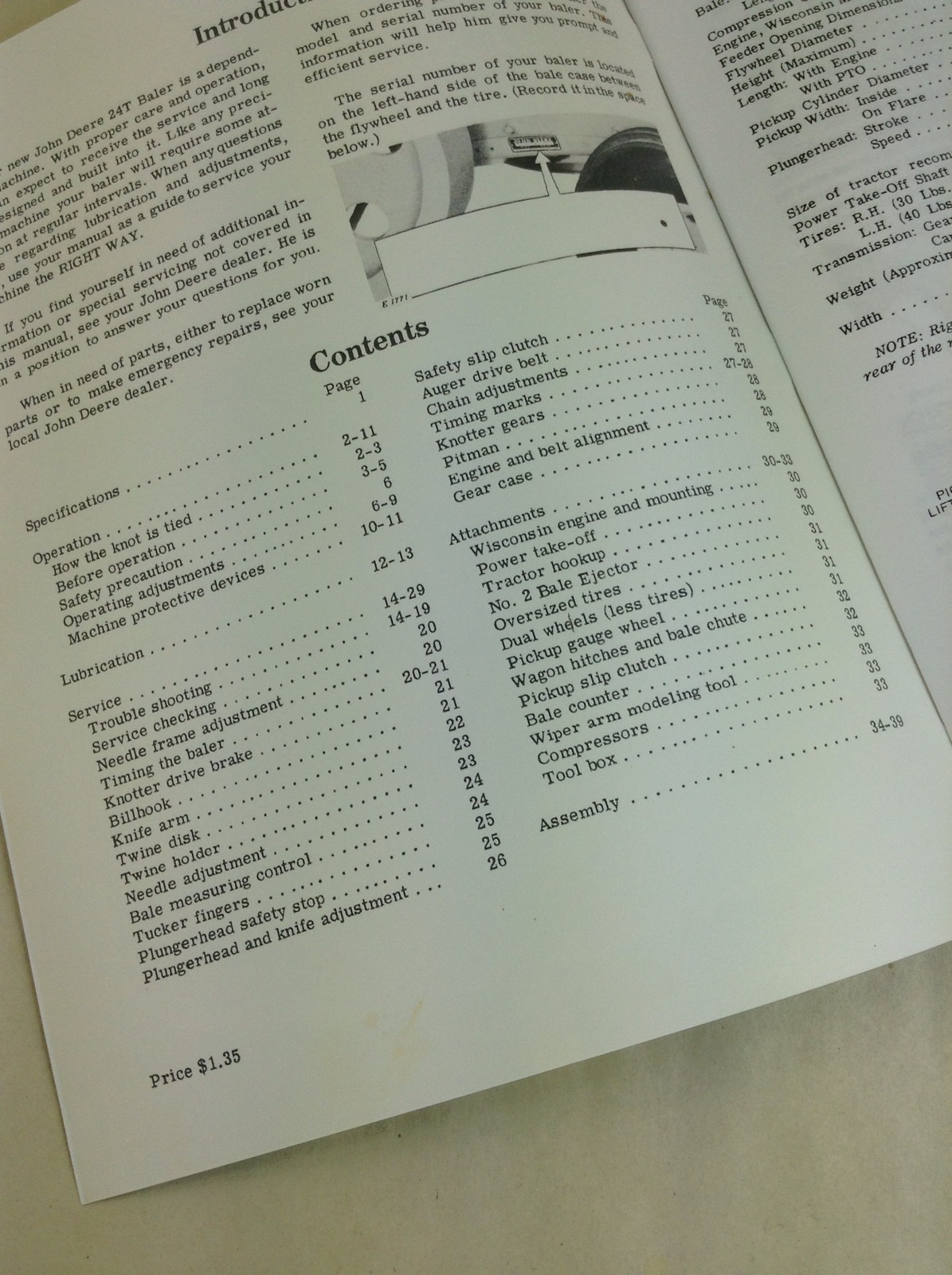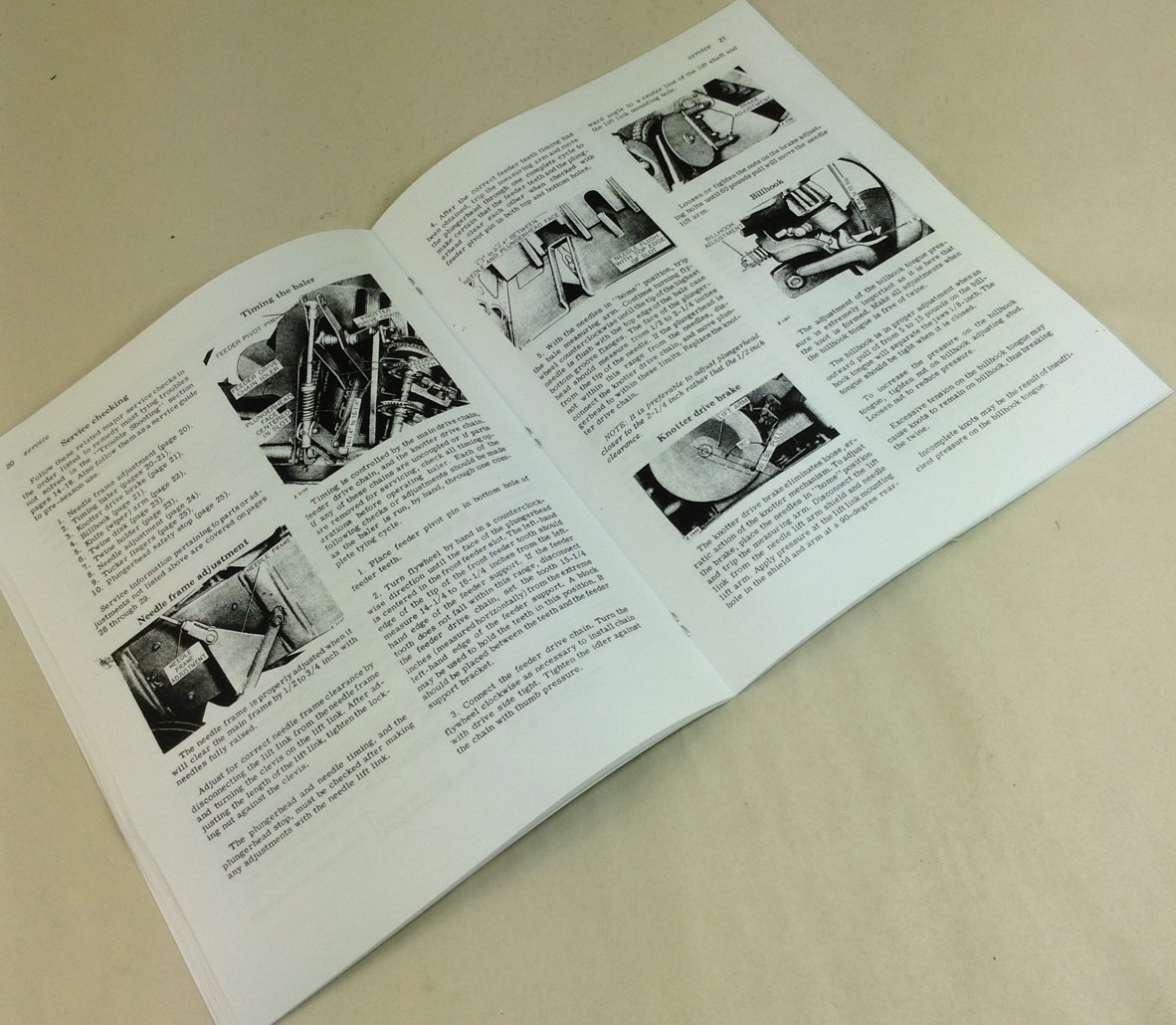 This manual includes instructions for:
Machine protective devices
Plungerhead and knife adjustment
Engine and belt alignment
Wisconsin engine and mounting
Wagon hitches and bale chute
This is a new reproduction of an Original Equipment Manufacturers (OEM) manual

"Printed and bound Manual" 

This manual is: in stock

Our Manuals Help You Keep Things Working



Listings, photos and compilation materials © 2010 peacefulcreekauctions ~All Rights Reserved~
We are authorized by United States Copyright Laws
to use this non-copyrighted material for commercial purposes.