PARTS MANUAL FOR JOHN DEERE A AW AH AN AR AO STYLED TRACTOR CATALOG
PARTS MANUAL FOR JD A AW AH AN AR AO STYLED TRACTOR CATALOG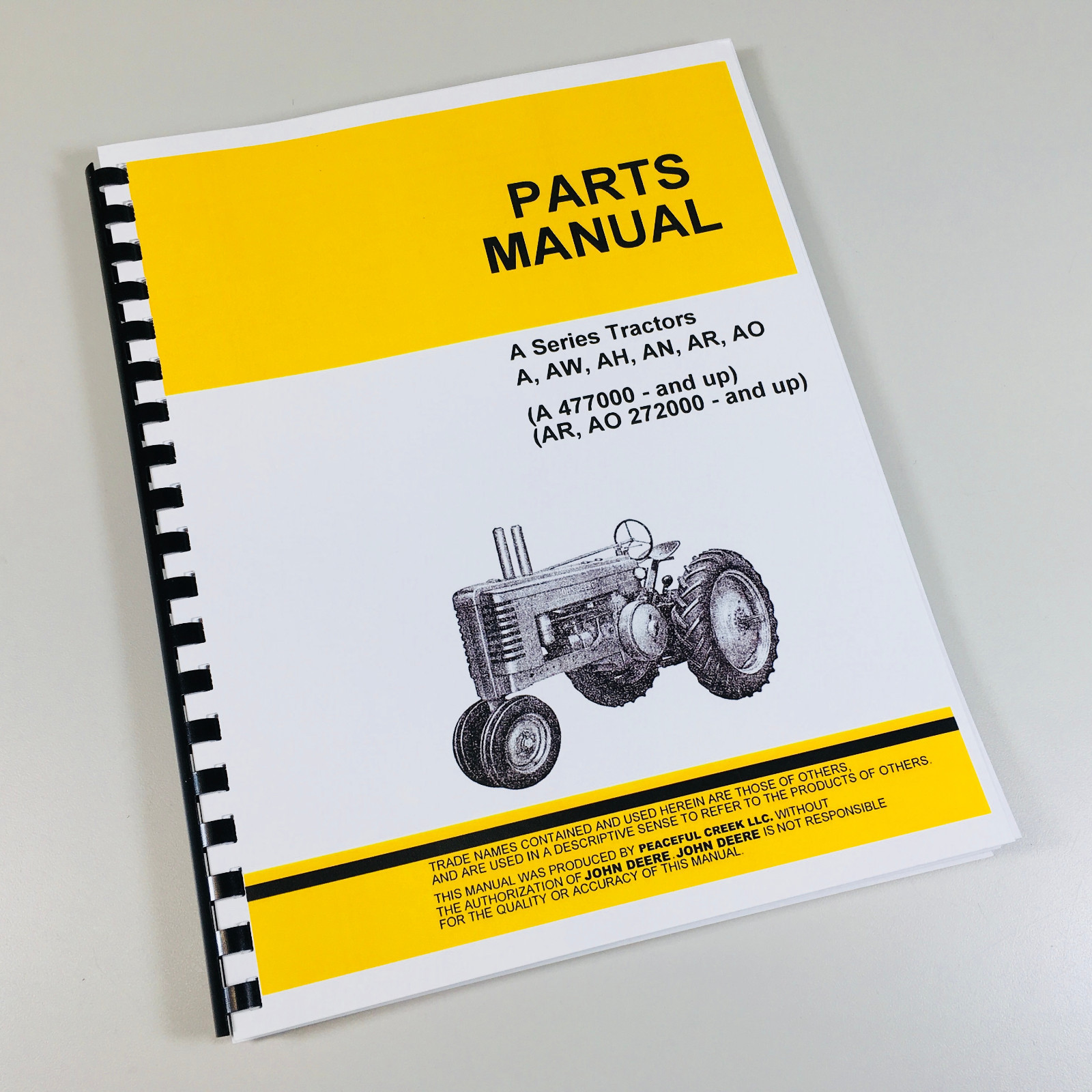 "How does it go back together?" A parts manual gives the answer!
This manual has:
*Exploded Parts Views FOR AID IN ASSEMBLING COMPONENTS

*Parts Numbers
For every part on the Tractor
Fast Shipping!
Orders before noon CT generally go out same day!
This is a new reproduction of an Original Equipment Manufacturers manual.

"Printed and Bound Manual ~ Guaranteed it is NOT a loose stack of paper or a cheap CD " ~

This manual is: in stock, ready to ship


Items ship every business day!

Our Manuals Help You Keep Things Working



Listings, photos and compilation materials © 2010 peacefulcreekauctions ~All Rights Reserved~
We are authorized by United States Copyright Laws
to use this non-copyrighted material for commercial purposes.