SERVICE MANUAL FOR JD500-C 500C John Deere Backhoe Tractor Technical Repair Shop
This technical service manual will give you detailed instructions on how to repair, service and rebuild your equipment.

It will show illustrations and exploded views of service procedures, electrical and hydraulic systems.

It covers the 500C John Deere Backhoe Tractor.

Color Hydraulic Charts

This is a new print of an original JD TM1038 manual
430+ Pages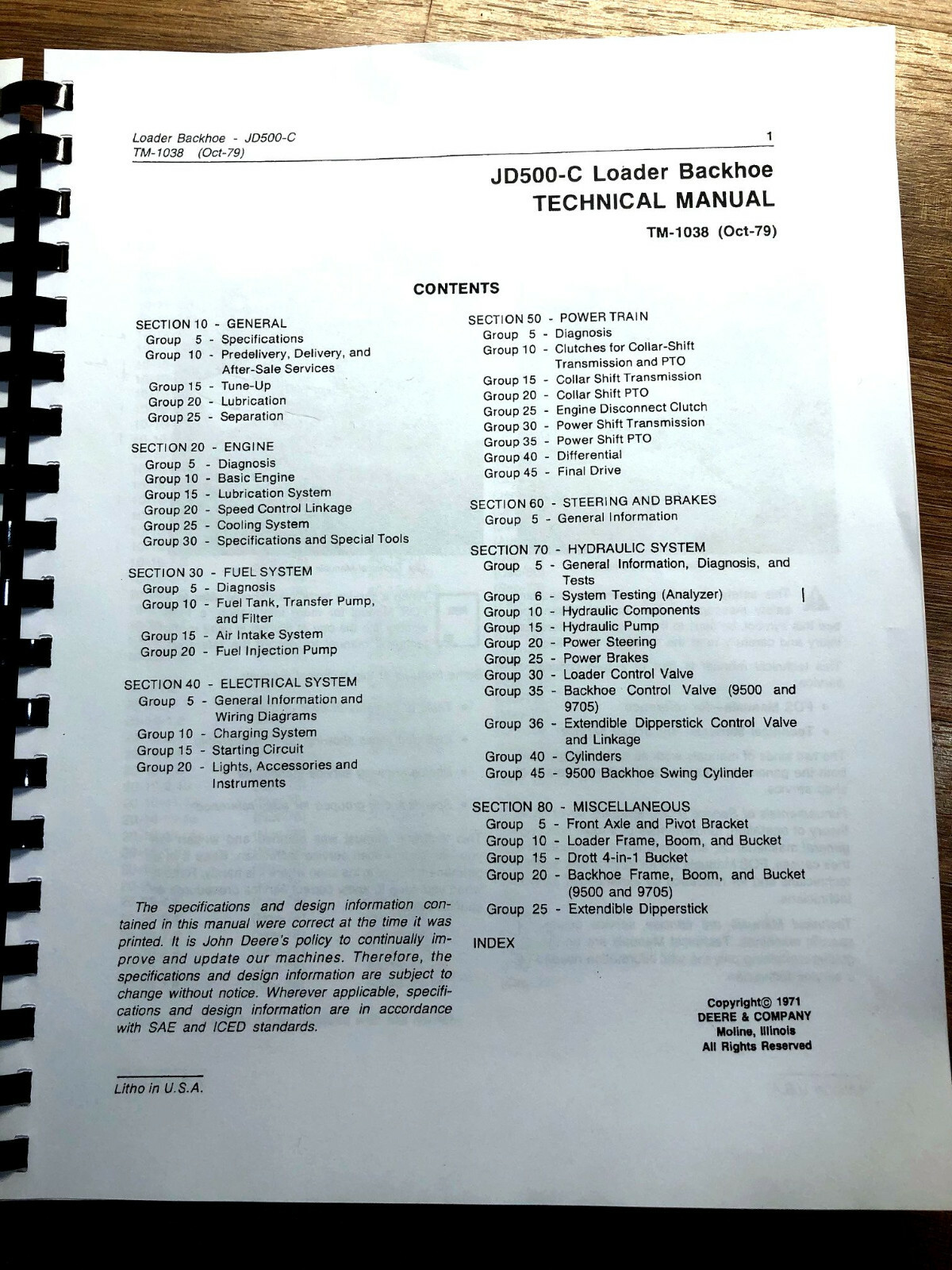 Free & Fast Shipping and No Hassle Returns!

Orders placed before Noon Central Time ship same day!
Iron Clad Guarantee:
If you are not 100% satisfied with your purchase, you can
return the product and get a full refund or exchange the product for
another one of equal value, be it similar or not.


Our Manuals Help You Keep Things Working
Listings, photos and compilation materials © 2019 Peaceful Creek LLC. ~All Rights Reserved~
We know a thing or two about manuals because we've been there.
The Peaceful Creek Team Thanks You!!