SERVICE MANUAL FOR JOHN DEERE H HN HNH HWH TRACTOR REPAIR SHOP TECHNICAL
JD H SERIES SERVICE MANUAL

Fully Covers JD Models H HN HNH HWH Tractors

All years & serials

This is a 572 page compilation of all early JD service manuals pertaining to the "H" Tractors.

Because of the way JD made their early service manuals, there is some info that will apply to other letter series tractors as well.
The service manual is compiled from the following manuals:
SM-2000 Tractors and Engines
SM-2029 Electrical Systems
SM-2011 Hydraulic Equipment

General Letter Series Service Manual
Also includes the

Condensed Technical Service Manual

and More!
Complete service repair manual for the JD H Series
Most complete compilation on the market,

you will not find a more complete manual for the Letter Series Tractors
Reproduction of the Factory Dealer Manuals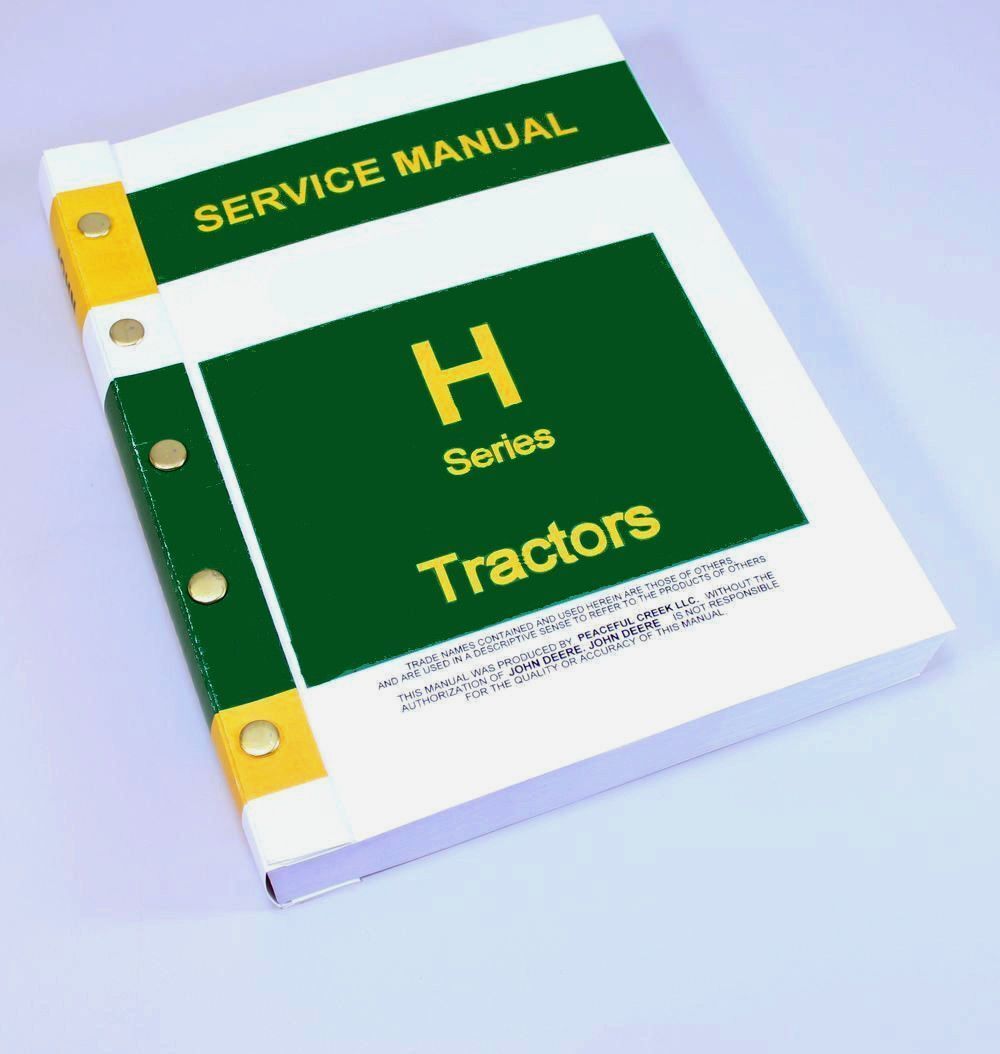 This comprehensive manual includes
572 Pages
Table of Contents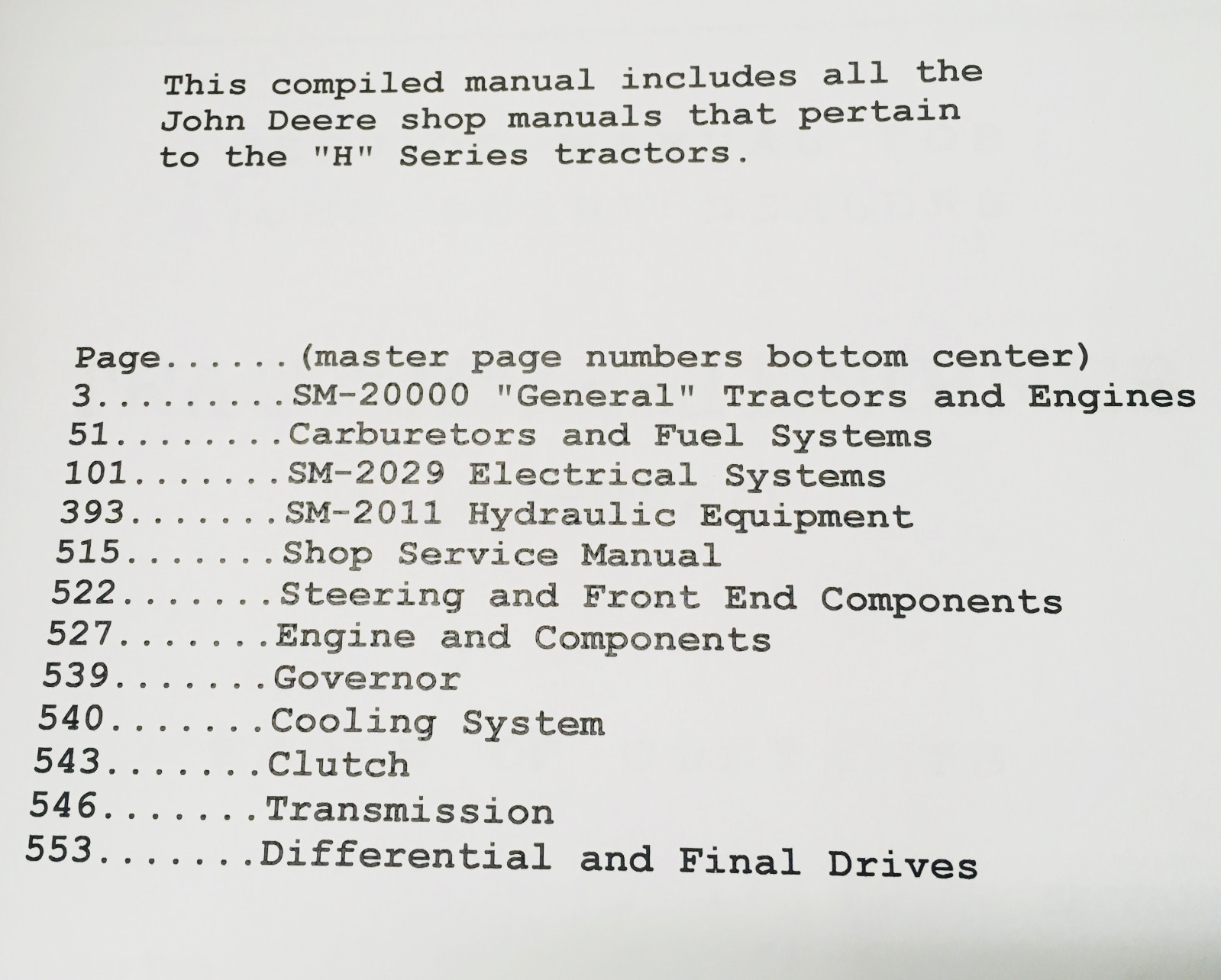 This service manual shows you how to repair and overhaul components



This is a new reproduction of an Original Equipment Manufacturers (OEM) Manual


Free & Fast Shipping and No Hassle Returns!

Orders placed before Noon Central Time generally get shipped the same day!
 
100% Satisfaction Guaranteed or Your Money Back
Our Manuals Help You Keep Things Working
Fine Print: Ebay Listings, photos and compilation materials © 2015 Peaceful Creek LLC. ~All Rights Reserved~
Ebay: We are authorized by United States copyright law to use this material for commercial purposes.
This manual(s) is public domain: no notice of copyright pre-1989; or copyright expired, or not registered, or not renewed.