SERVICE MANUAL PARTS CATALOG SET FOR JOHN DEERE 720 730 SPARK IGNITION TRACTOR
SERVICE

& PARTS MANUALS for
JD
720 & 730
SPARK IGNITION TRACTORS


Entire Tractor All Compenents


Complete Service/Repair/Overhaul Master Manual
This is a new reproduction of an Original Equipment Manufacturers (OEM) Manual in Heavy D-Ring Binder

Includes 6 Manuals:

SM-2025
SM-2029
SM-2016
SM-2022
SM-2024
PC-530

1326 Pages

This comprehensive set of manuals include:

How to repair and overhaul components
General set-up, lubrication, & maintenance
How to make adjustments, service, & troubleshoot problems...
Exploded views, how all components are assembled
Parts numbers for ordering parts



and Much More!
Service Contents
308 Pages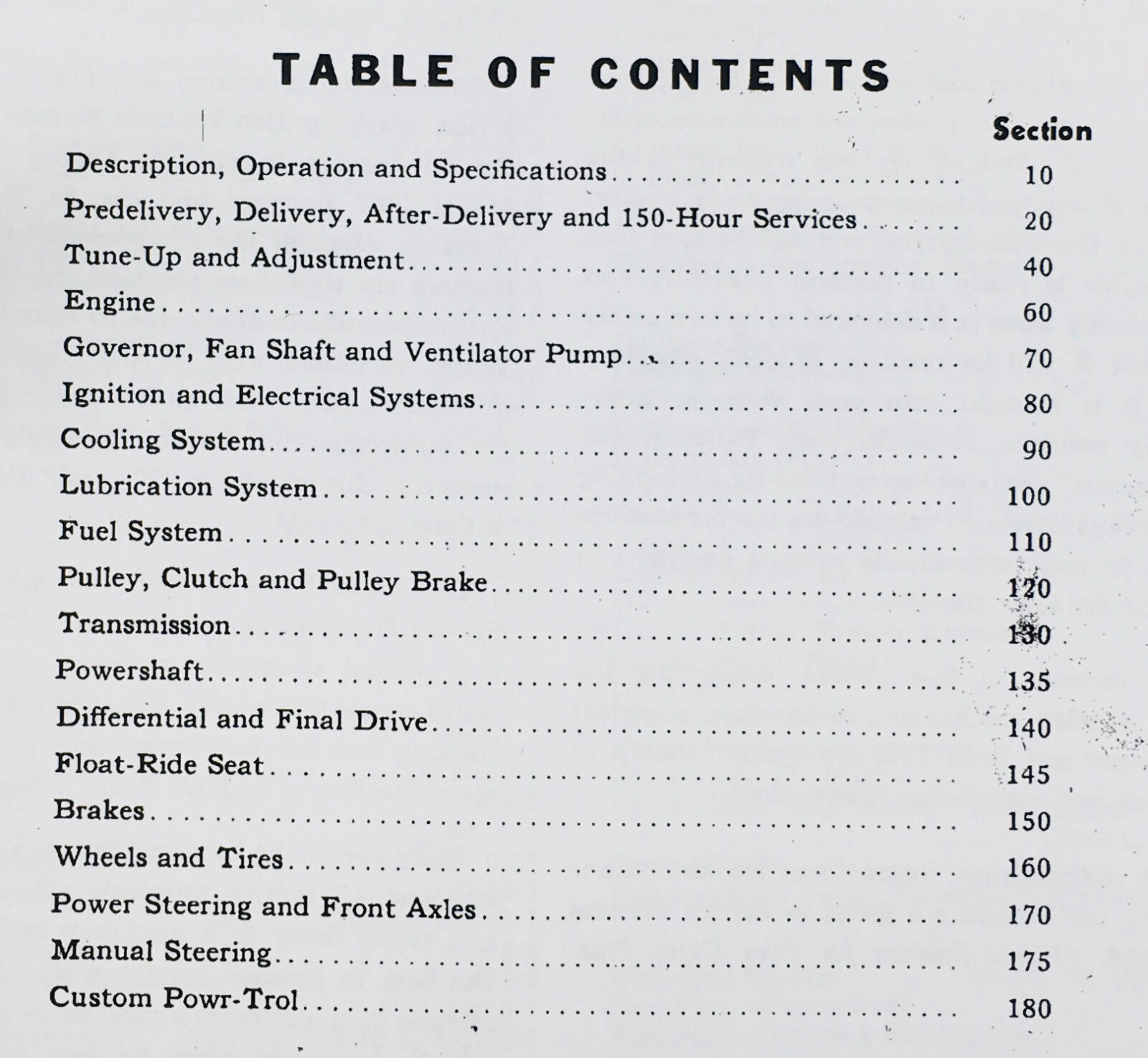 332 Pages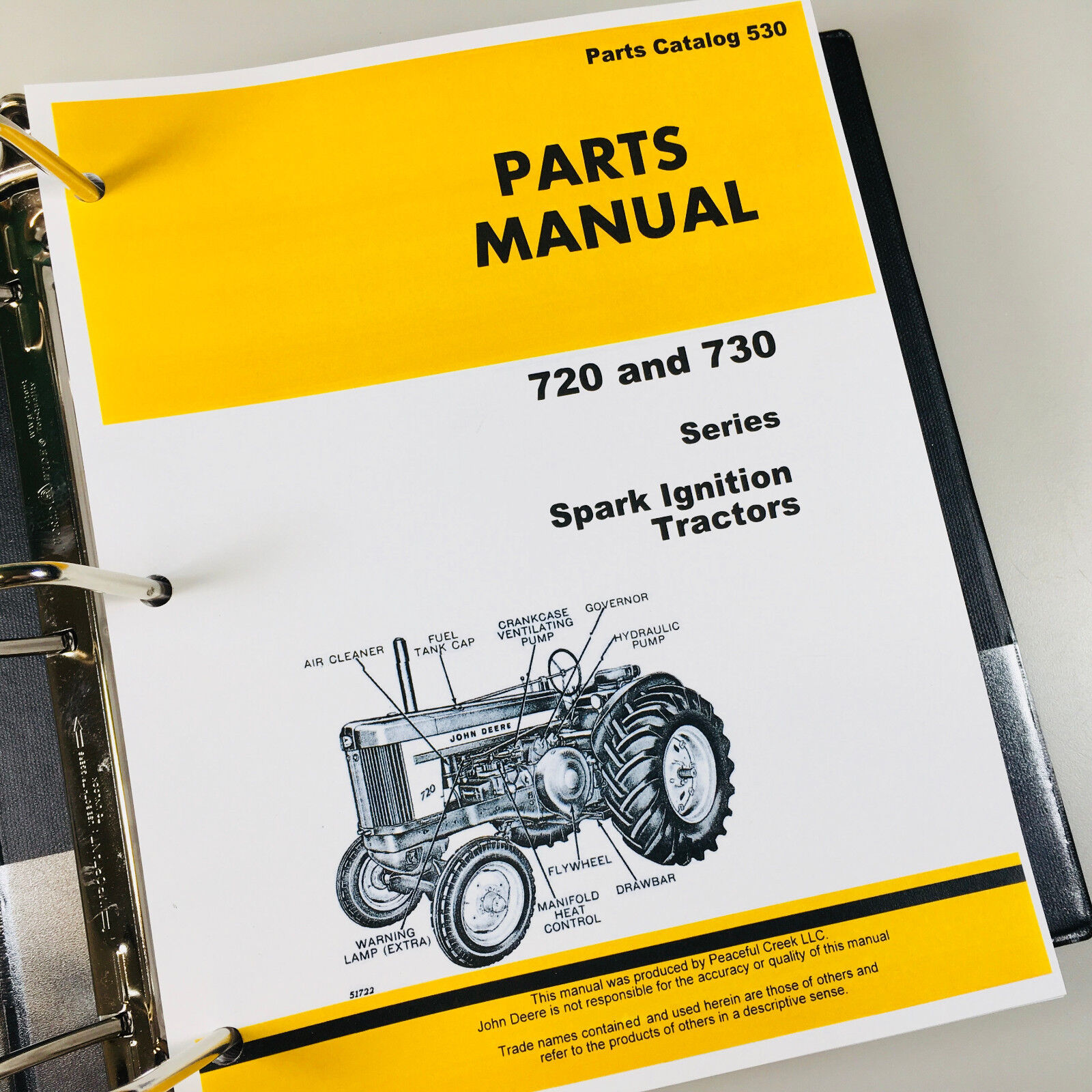 158 Pages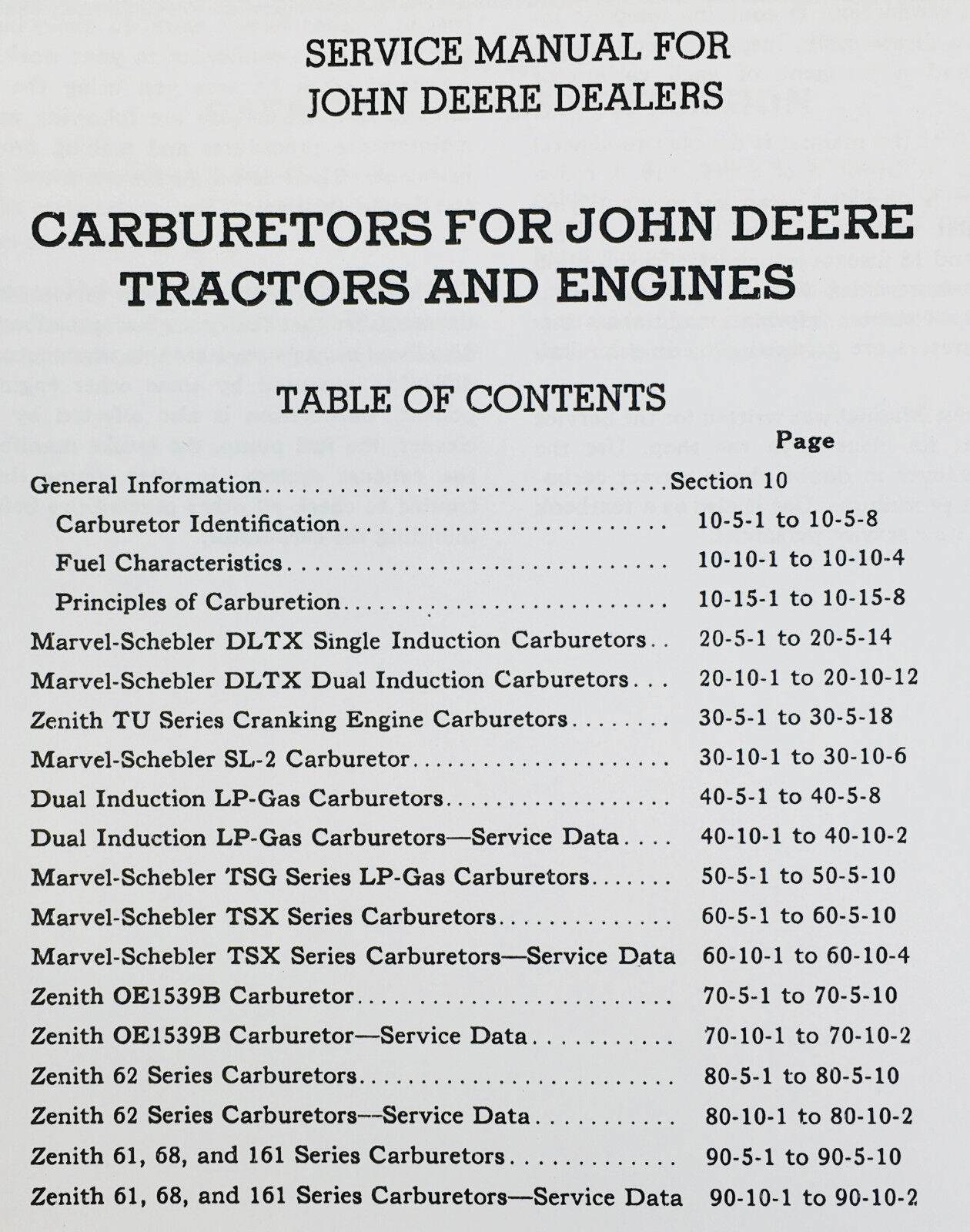 156 Pages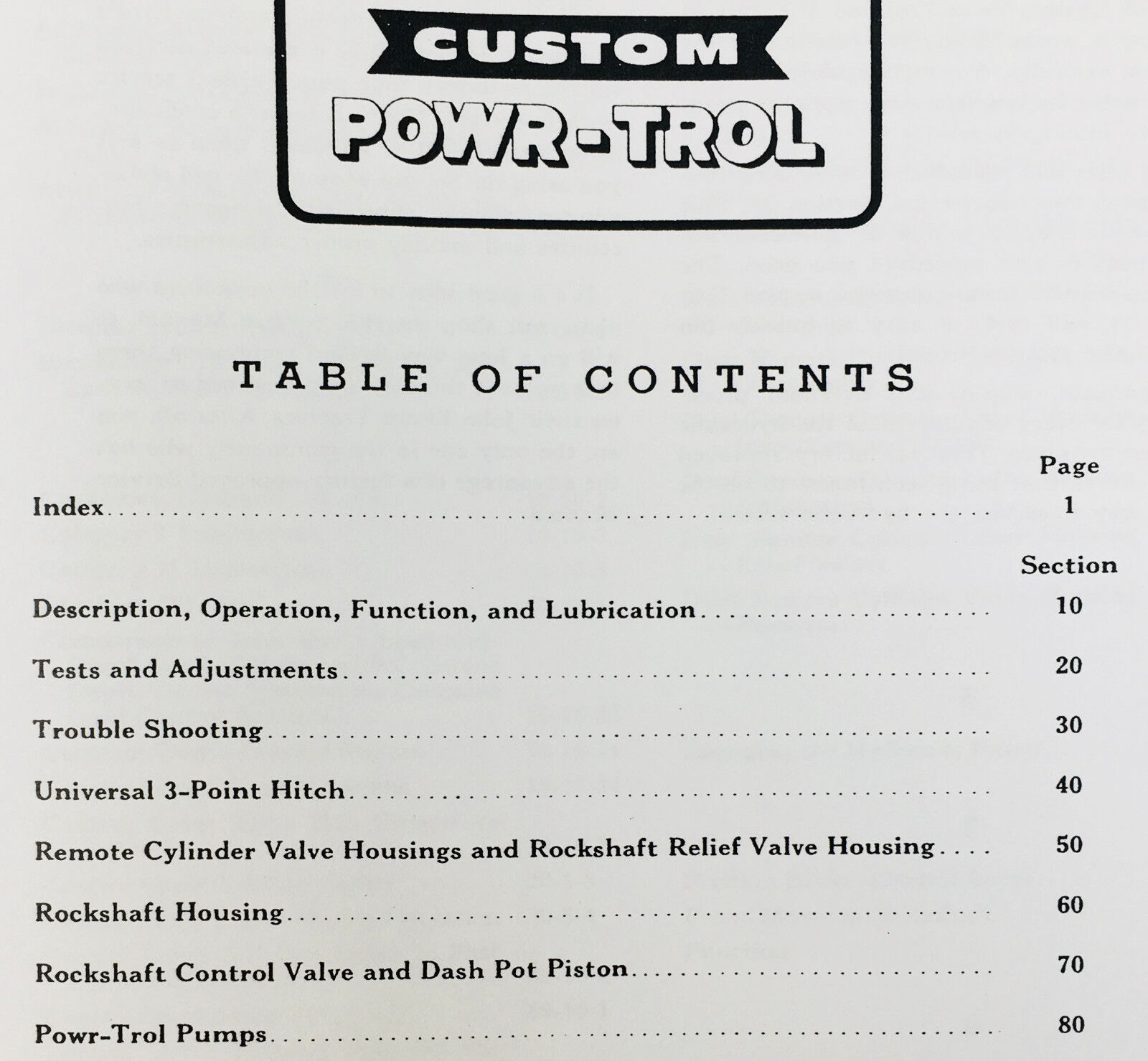 80 Pages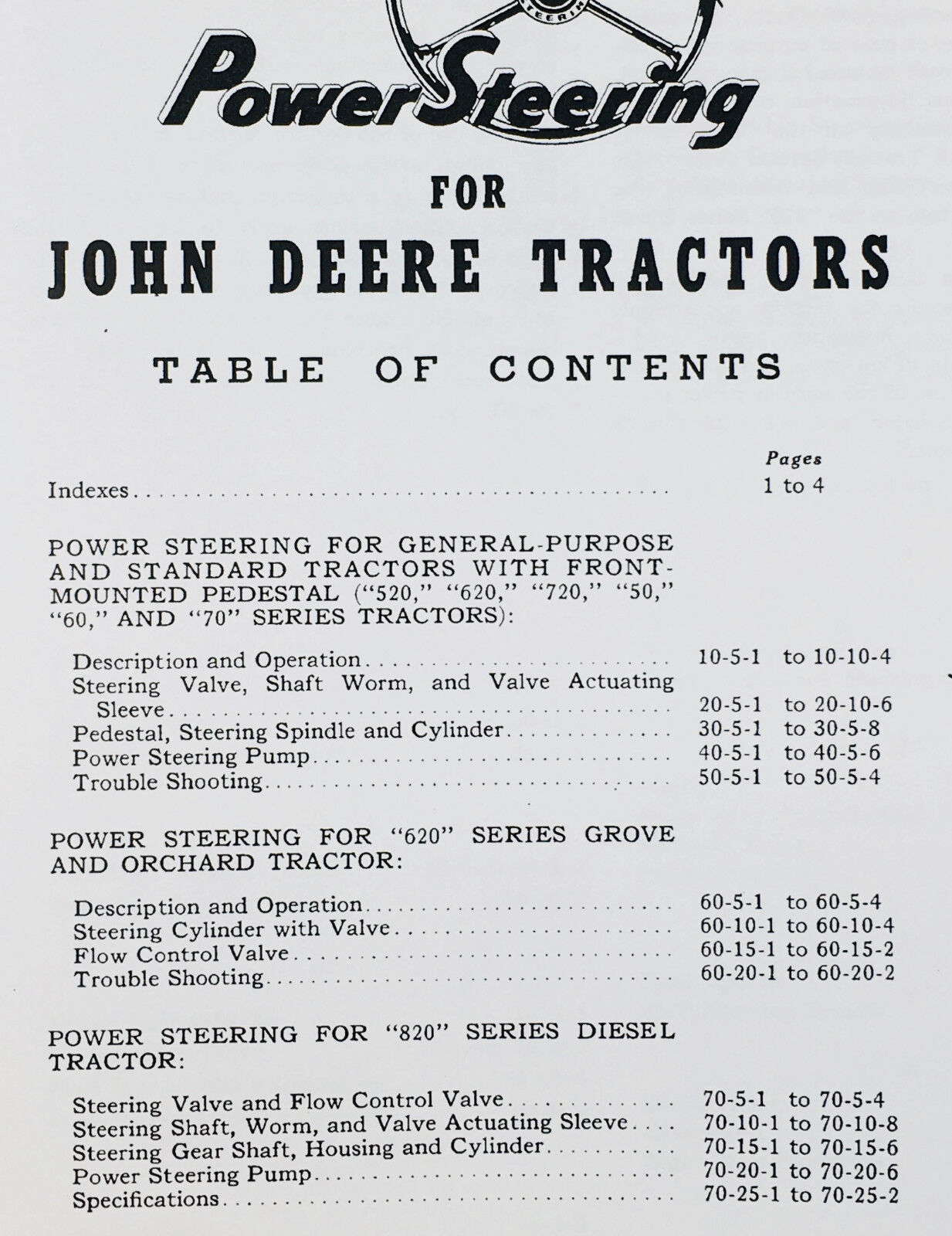 292 Pages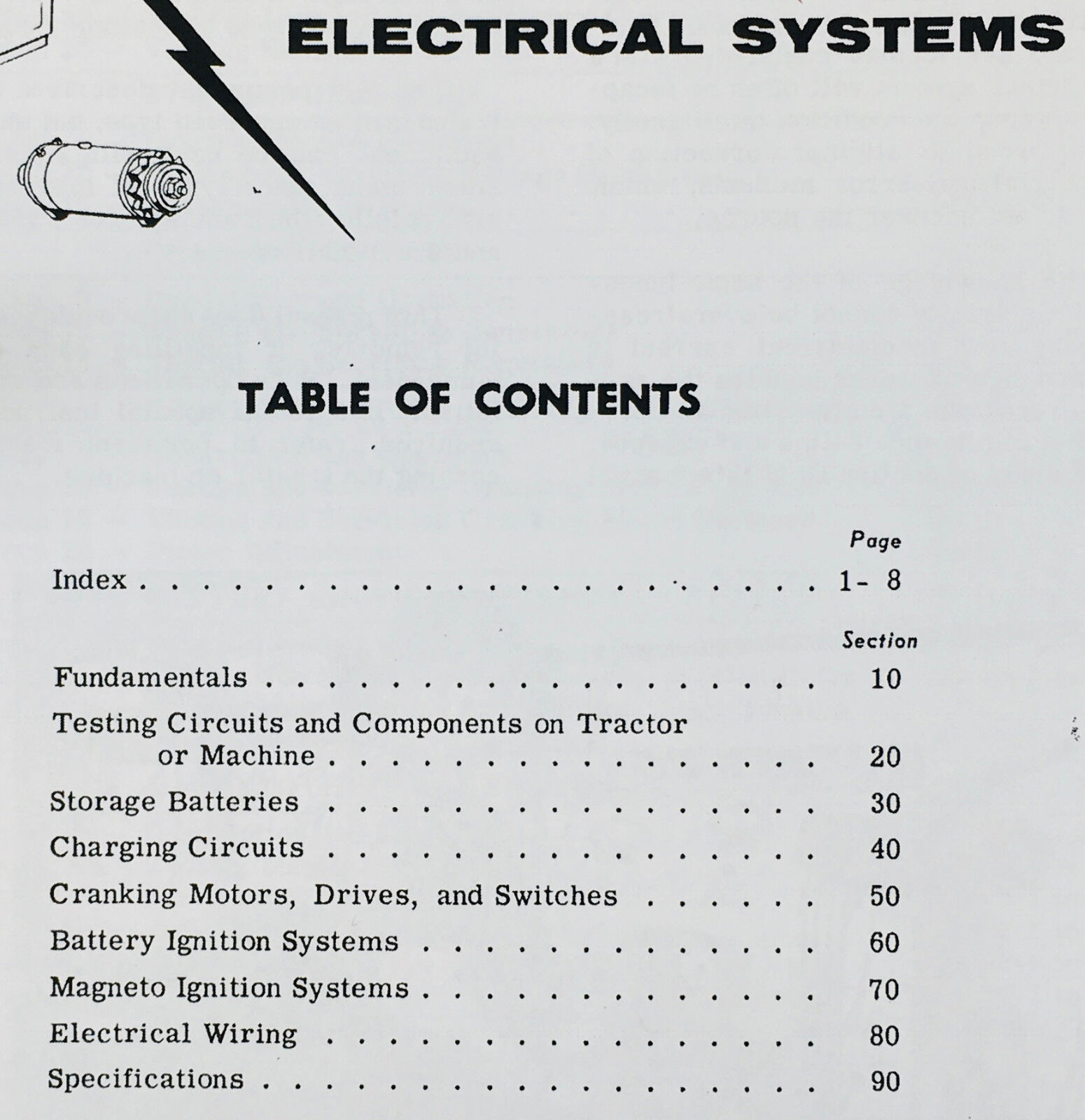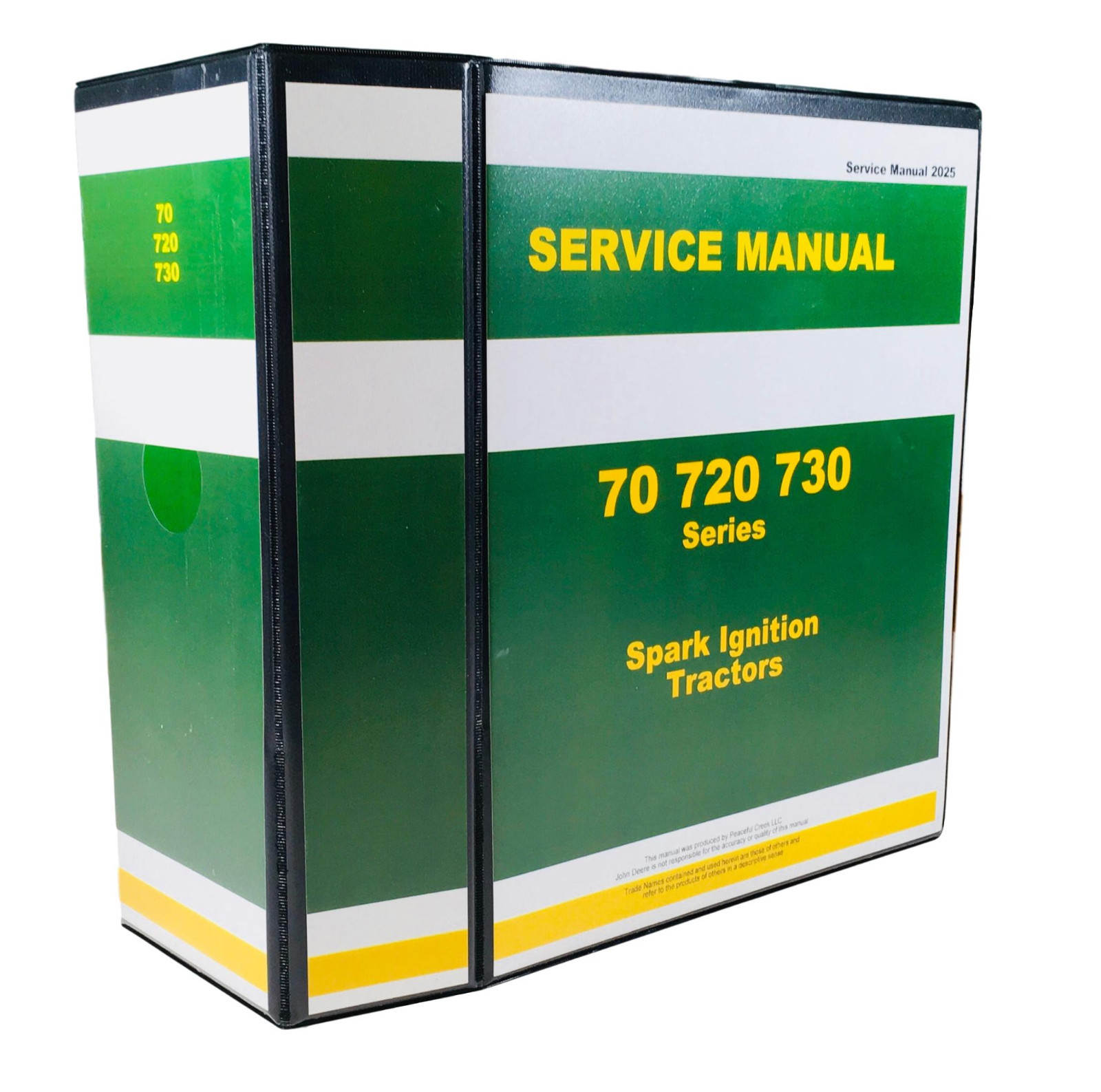 Free & Fast Shipping and No Hassle Returns!

Orders placed before Noon Central Time generally get shipped the same day!
Our Manuals Help You Keep Things Working
Fine Print: Ebay Listings, photos and compilation materials © 2015 Peaceful Creek LLC. ~All Rights Reserved~
Ebay: We are authorized by United States copyright law to use this material for commercial purposes.
This manual(s) is public domain: no notice of copyright pre-1989; or copyright expired, or not registered, or not renewed.