SERVICE PARTS MANUAL SET FOR JOHN DEERE 40 TRACTOR & CRAWLER BINDER
JD 40 Series Tractors & Crawlers

Reproduction of the Factory Manuals

Includes:
Master Service Manual SM-2013 (updated manual)
Tractors and Engines SM-2000 (General)
Parts Manual (PC-862)

1098 Combined Pages

With this compiled manual set you will be able to:
•Do a full tune-up and have all the specs you need to get it running right
•Rebuild a carburetor
•Troubleshoot and repair the hydraulic system
•Rebuild a hydraulic pump
•Repair/Rebuild your starter, generator and magneto
•Troubleshoot the full electrical system
•Rebuild your engine and service the valves and valve seats
•Repair the transmission, final drives
and much, much more!
Covers all JD "40" Series Tractors and Crawlers:

40 Standard
40 Tricycle
40 Utility
40 Hi-Crop
40 Two-Row Utility
40 Special
40 3-Roller Crawler
40 4-Roller Crawler
40 5-Roller Crawler
Shipped out quickly....Orders placed before noon generally go out same day!
The parts manual has:
Numerical Index
Exploded parts diagrams
All parts numbers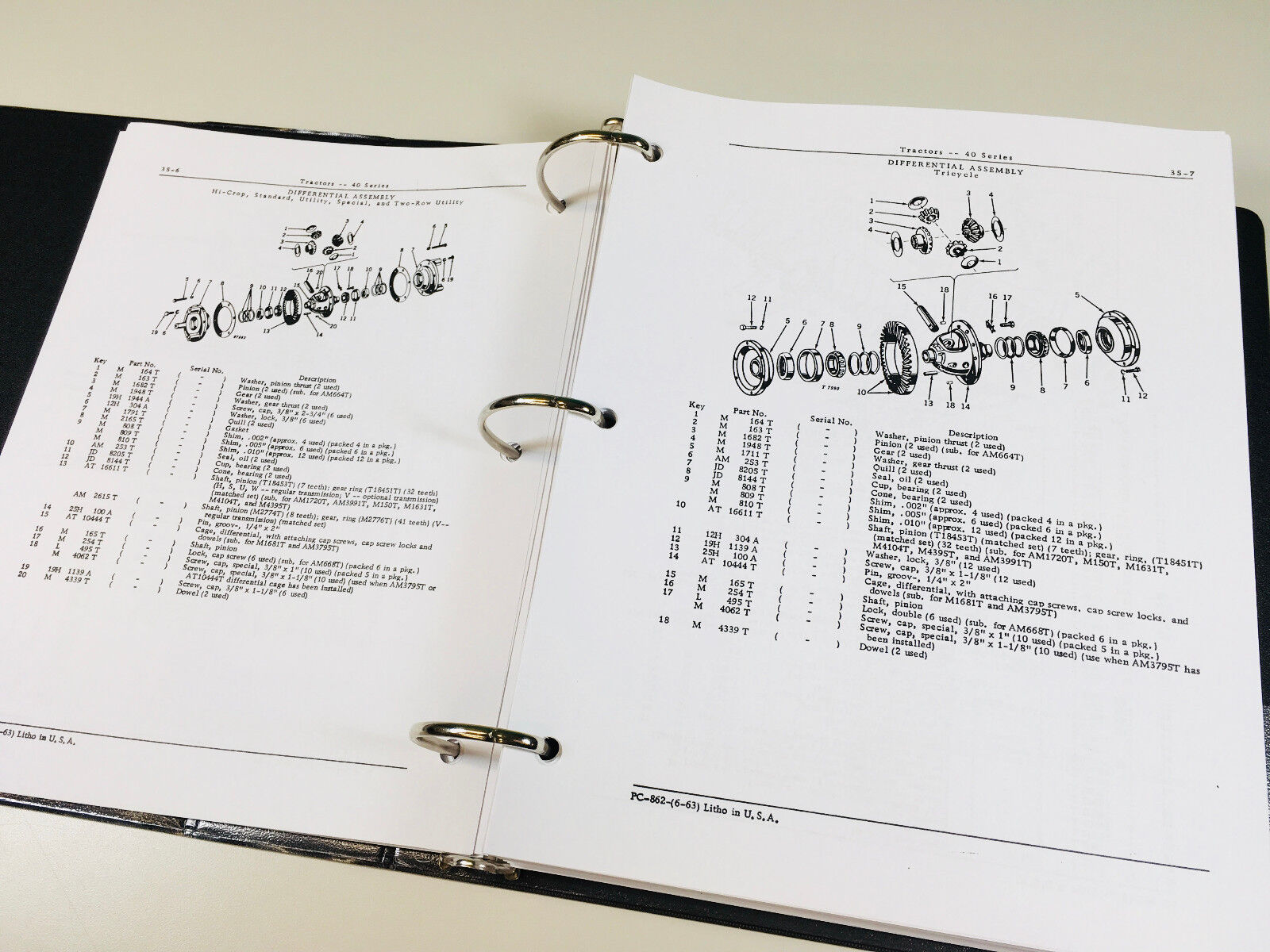 This is a new reproduction of an OEM Original Equipment Manufacturers manual.

Our Manuals Help You Keep Things Working

Listings, photos and compilation materials © 2011 peacefulcreekauctions ~All Rights Reserved~
We are authorized by United States copyright law
to use this material for commercial purposes.
Our team thanks you for your business!