WHITE YARD BOSS T-800 GRASS PACK 26" MOWER PARTS INSTRUCTION OPERATORS MANUAL
White Yard Boss T-800 Grass Pack with 26" Mower Manual
Instructions
and
Parts Catalog
All-In-One Manual

•Safety
•Assembly
•Battery
•Assembly of Grass Catcher

•Operation
•Maintenance

•Belt Removal

•Adjustments
•Parts List for Rider

•Deck Linkage

•Testing and Safety Circuits

•Engine and Operating Instructions

•Maintenance Instructions

Fast and

Shipped out quickly....Orders placed before Noon Central Time generally go out same day!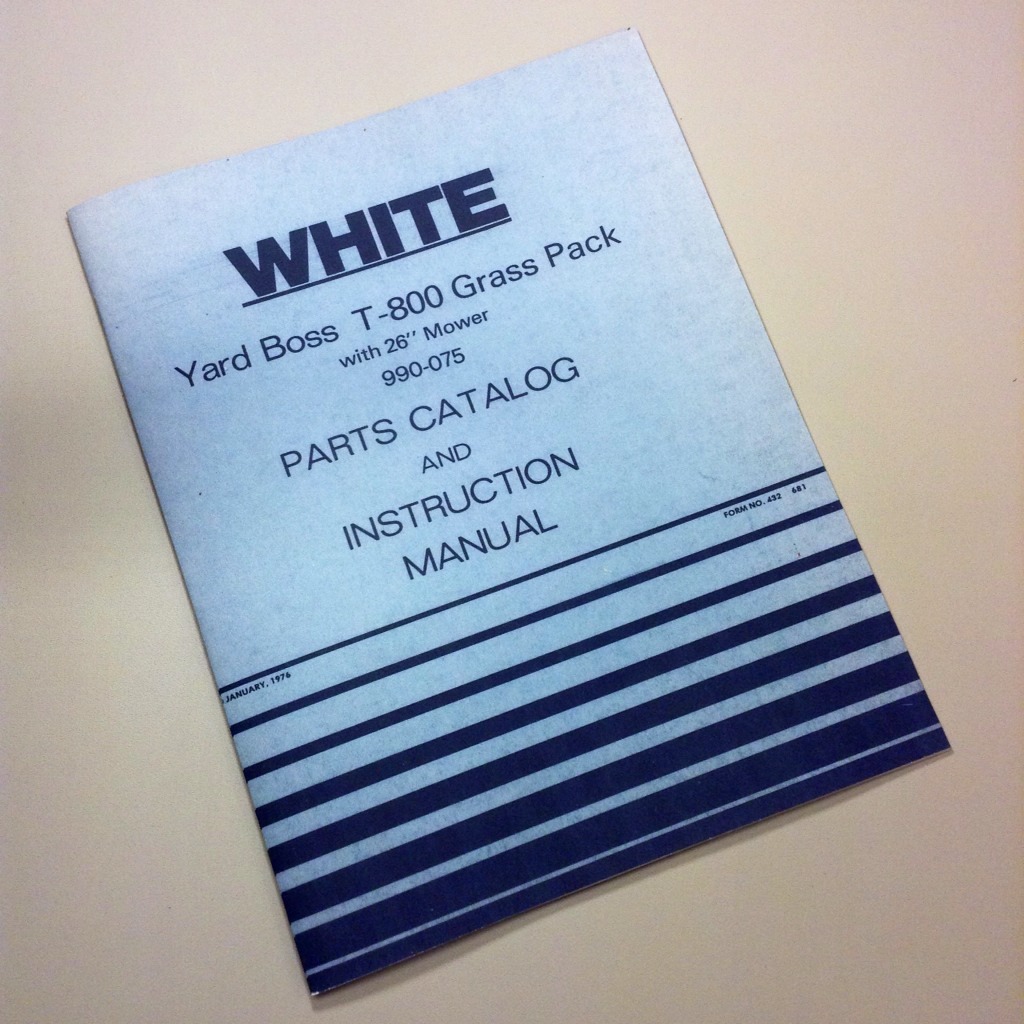 We're NOT AFRAID to show you what our manuals look like!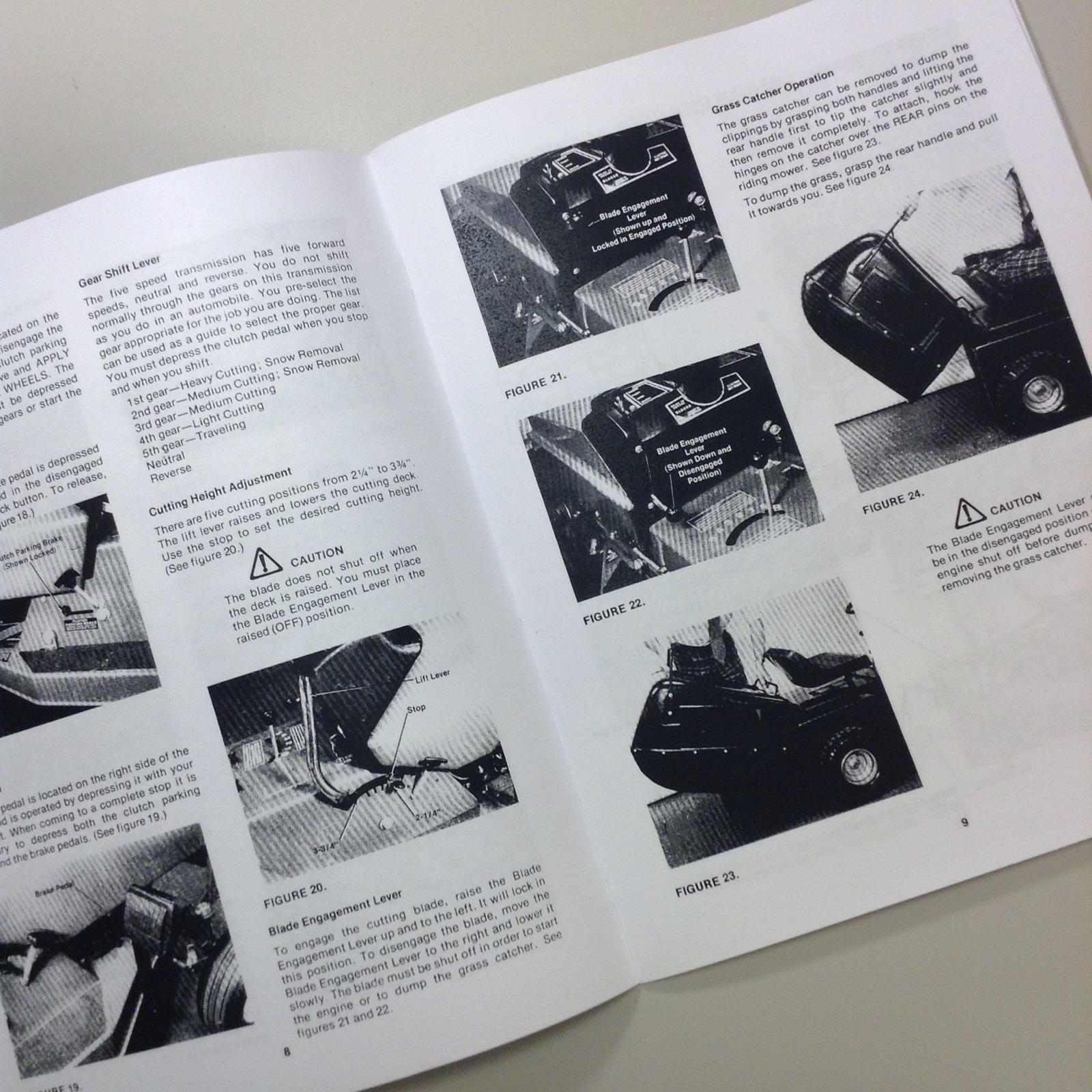 ~ We Sell Printed and Bound Manuals ~



This manual is: in stock, ready to ship 
Most up-to-date Operator's Manual


This is a new reproduction of an OEM Original Equipment Manufacturers manual.
"Avoid Frustration and Wasted Time......Stay Safe and Be Sure......Read a Manual!
Listings, photos and compilation materials © 2011 peacefulcreekauctions ~All Rights Reserved~

Our team thanks you for your business!
Condition:
Quality reproduction of the Original Equipment Manufacturers (OEM) issued manual.
Properties:
Equipment Make : Boss
Type : Manual